When it comes to creating an online store, there are many ecommerce platforms to choose from. Two of the most popular are Shopify and WooCommerce, each with its own set of strengths and weaknesses.
In this article, we'll compare the two platforms and help you decide which one is the best fit for your business.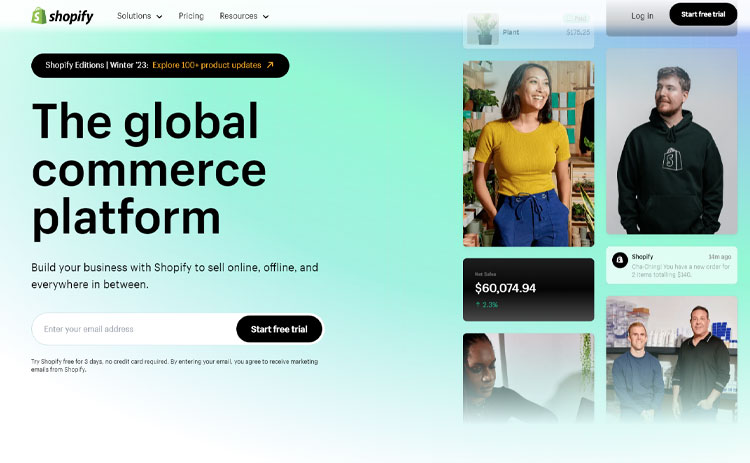 Shopify
Shopify is a cloud-based ecommerce platform that makes it easy for anyone to set up an online store. It offers a variety of built-in features, such as payment and shipping integrations, as well as marketing tools and analytics. Additionally, it has a large app store with thousands of plugins and extensions that can add even more functionality to your store.
Pros of Shopify
Easy to use: Shopify is designed with beginners in mind, and offers a user-friendly interface that is easy to navigate.
Hosted solution: Shopify takes care of hosting, security, and maintenance for you, which means that you don't need to worry about technical details.
Large app store: With thousands of apps available, Shopify can be customized to fit the needs of virtually any ecommerce store.
Good customer support: Shopify offers 24/7 support to its users, which can be helpful for those who need assistance.
Cons of Shopify
Limited customizability: While Shopify offers a variety of themes and apps, it can be difficult to make more complex customizations to your store.
Higher costs: Shopify charges a monthly fee, and many of its apps come with additional costs. This can add up quickly for small businesses.
Given Shopify's ease of use and large app store, it's no surprise that it's a popular ecommerce platform worldwide. In fact, let's take a look at some Shopify statistics from around the world.
Shopify Facts and Statistics
As of January 2022, Shopify had over 2.6 million businesses in more than 175 countries using its platform to sell products and services.
In 2021, Shopify's revenue grew by 86% year-over-year, reaching $3.3 billion.
In the first quarter of 2021, Shopify's Gross Merchandise Volume (GMV) exceeded $37 billion, up 114% from the same period in 2020.
The average order value for Shopify merchants is $72.
Shopify's App Store has over 6,000 apps and plugins that can be used to enhance the functionality of online stores.
In 2021, Shopify's mobile app surpassed 15 million downloads.
In 2021, Shopify launched its own fulfillment network, which allows merchants to outsource their warehousing and shipping needs to Shopify's own network of fulfillment centers.
In the first quarter of 2021, Shopify's Subscription Solutions revenue reached $320.7 million, up 71% from the same period in 2020.
Shopify has a market share of 4.4% of all ecommerce platforms worldwide, making it the third most popular platform after WooCommerce and Shopify's own Buy Button.
In 2021, Shopify announced a partnership with Facebook that allows Shopify merchants to sell products directly on Facebook and Instagram.
Shopify Pricing & Plans
Here are the monthly basic pricing plans for Shopify:
Basic Shopify: $29 per month
Shopify: $79 per month
Advanced Shopify: $299 per month
Note* It's important to note that Shopify charges transaction fees for each order that is processed through its platform. The transaction fees can vary depending on the plan that you are on and the payment gateway that you use. For example, on the Basic Shopify plan, Shopify charges a 2.0% transaction fee on each order that is processed through a third-party payment gateway. However, if you use Shopify Payments, which is the default payment gateway, this fee is waived.
While this fee may seem like a small amount, it can add up over time and cut into your profit margins as a business. Therefore, it's important to take this fee into account when planning your pricing and overall business strategy. However, as a web developer, this fee can be seen as a fair tradeoff for the convenience and security that Shopify provides. Ultimately, it's up to each individual business to weigh the pros and cons of using Shopify and determine if the transaction fees are worth it for their specific needs.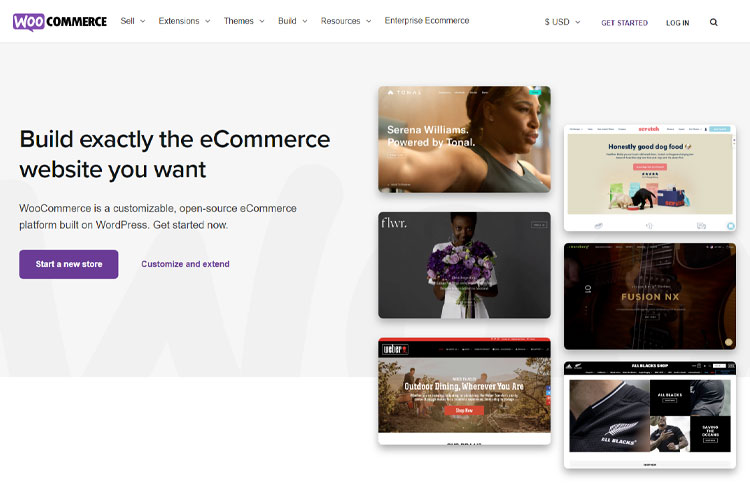 WooCommerce
WooCommerce is an open-source plugin for WordPress that allows you to turn your website into an online store. It is a more customizable platform than Shopify, with many free and paid themes available, as well as a large number of plugins that can add additional features to your store.
Pros of WooCommerce:
Customizability: With a wide range of themes and plugins available, WooCommerce can be customized to fit the needs of any business.
Scalability: WooCommerce is built to handle large product catalogs and high traffic, which makes it a good option for businesses that plan to grow.
Free and open-source: WooCommerce is a free plugin for WordPress, which makes it an affordable option for small businesses.

Cons of WooCommerce:
Technical expertise required: Unlike Shopify, WooCommerce requires some technical knowledge to set up and manage.
Hosting and security: You'll need to take care of hosting and security yourself, which can be daunting for those who are new to ecommerce.
Fewer built-in features: While WooCommerce has a variety of plugins available, it doesn't offer as many built-in features as Shopify.

WooComerce Pricing & Plans
WooCommerce is a free and open-source plugin for WordPress, which means that there is no monthly fee to use it. However, there are other costs associated with running a WooCommerce store that you should consider. For example, you will need to purchase web hosting and a domain name, which can cost anywhere from a few dollars per month to several hundred dollars per year depending on your needs and the hosting provider you choose.
Additionally, there may be costs associated with purchasing premium WooCommerce themes or plugins, as well as payment gateway fees and other expenses. However, the costs of using WooCommerce can vary widely depending on your specific needs and the scale of your online store.
It's worth noting that while WooCommerce itself is free, it does require some technical knowledge to set up and customize. Therefore, you may need to hire a developer or designer to help you get your store up and running, which can add to the overall cost of using WooCommerce.
So, which one is better?
The answer depends on your specific needs as a business owner. If you're looking for an easy-to-use platform that doesn't require technical expertise, and offers a large number of built-in features and apps, then Shopify may be the better option for you.
However, if you need a more customizable platform that can handle complex customizations and large product catalogs, and don't mind taking care of hosting and security yourself, then WooCommerce might be the better choice.
In conclusion, both Shopify and WooCommerce are excellent ecommerce platforms, and the choice between them ultimately comes down to your specific needs and preferences. By considering the pros and cons of each platform, you'll be able to make an informed decision about which one is the right choice for your business.
Omer Nadeem
Co-Founder of artimization who is passionate about bringing colour, clarity and budget-ability to businesses' experience of IT.