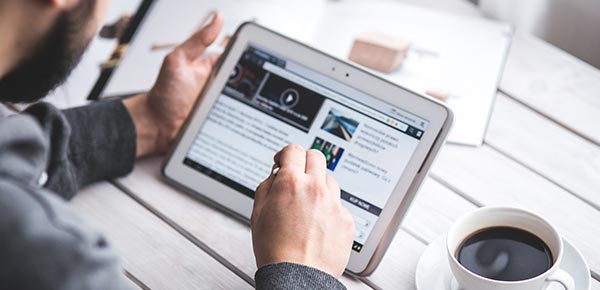 We help in maintaining your label of "leading brand" through upgrading your websites from time to time. A brands' website is the digital outlet to which customers visit in order to acknowledge brands' activities.
Spending valuable sources on the design development only are not enough to represent your brand, keeping it brand new is the actual crux of creating the website that is why a website maintenance is even as imperative as the creation of your website itself is. Although maintaining the website might demand your a lot of time; especially if you aren't very skillful at it. This is why Artimization and its professionals outsource your website maintenance that could be the most sustainable option in the long run for your brand.
We have a dedicated team of experts that offer you an outstanding website maintaining services which include observing your online presence, fixing the bugs of your site and providing perfect WordPress services. Our experts will supervise and maintain your website to save your brand to make sure the most important and significant constituent of your brand is always running efficiently.
When choosing on your website maintenance there are multiple intangible things that we offer to shape your brand in the mold of perfect. These things include hosting, domain supervision, website backups and fixations, content modifications, graphics optimization, and other cooperative things that can be exceptionally important to keep your brands' website running at an optimal level.
We evaluate your site to maintain your reputation
We host your website to keep up with each of the different additions on your site and to modernize it for new versions along with security releases. Our valuable website services keep your brand and your brand site from any kind of negativity. One of the major reasons for site hacking is, not keeping your site updated with the latest security patches. Artimization, being a best web hosting company keep an eye of an eagle on your site and keep maintaining the server to keep the reputation of your brand up to the mark. We keep up with each of the particular extensions on your site and monitor it for new versions and safety discharges. Our team regularly observes for updates and maintains backups in order to continue your site with safety and required alterations.
We can fix the bugs of your site
Dealing with website issues could be sensitive as it is not a matter of "if and but" when web servers get cooperated, you might have to face troubles like hardware failure, a virus,  whatever turned out will definitely leave you with the problem and could lead in ruining the reputation of your brand. But, Artimization hosts you perfectly; we keep maintaining regular backups because we know the worth of your site. With our services we always perform a back-up before we perform any other functions on your website also; our proficient can restore your website within a little passage of time.
Quick-loading web pages
The highly dedicated team of Artimization integrates the plug-ins in the approved manner and make sure that the code the in behavior to affects the performance and speed of web pages. A poorly designed website runs slowly or troubles in performance, and loses the interest of visitors that's why we must keep the speed and quick performance of the website in consideration.
Your customers need change.
Change is perfect when done accordingly. Investing in your site and its maintenance on a regular basis can fascinate your customers and helps in amplifying their engagement with your brand. Your website is a stable gateway between your visitors and your brand. The state and relevancy of your website is an expressed reflection of the state and relevancy of your brand that is why your website's regular maintenance is so imperative.
Not only design but also the content need to get change the outdated content is an element that creates a negative impact on the vision of your customers. Also, being a leading brand there could be the risk of having your website hacked which can create the fuss and negative impact on your brand, by deactivating such risks our team keeps your customers updated and your website maintained to protect your brand from any negative or risky happenings.
Excellent WordPress
To keep WordPress functioning like the finely polished engine, there are some site maintenance we suggest you and do it for your brands' website frequently. Servicing a WordPress is the lube occupation that your brand need once in a time. WordPress is rapidly increasing and growing as more characteristics and functions are being included. It is advised that you must get check in with WordPress for the latest updates and improvements at least after every three months, six months at the most. We help your brand in updating WordPress and provide you with incredible WordPress services with the latest and modernized updates.