Media Press Release
Digital Marketing Giant partners up with Slaask for Excellence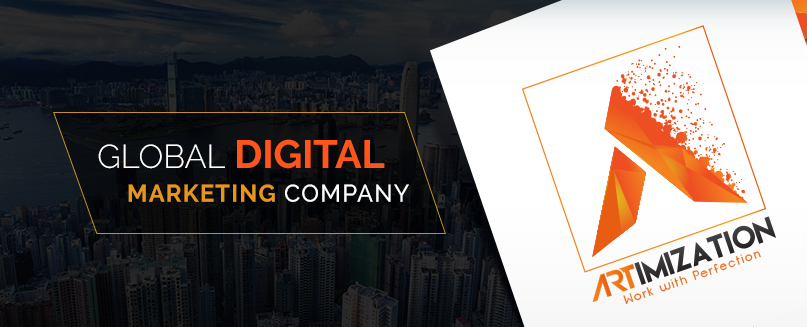 Artimization & Slaask are joining forces to blend first-class digital marketing with top quality customer communication
Karachi, Pakistan: December 21, 2016:
Artimization has announced that it will be teaming up with Slaask to improve the experience of customer communication exclusively for Pakistan and outside Pakistan. The decision of creating this much needed partnership was made in December 2016 and both partners are aiming high for the New Year. The partnership is a clear win-win for both the companies as it will enhance their services with a technologically superior approach.
The primary aim of this partnership is to help established businesses as well as aspiring entrepreneurs to improve their customer services. Evidently, in a booming economy such as Pakistan, the services offered by Artimization are first of their kind in terms of quality and efficiency. With a digital marketer teaming up with a customer's service expert, this partnership is expected to make a huge difference in not only Pakistan but will also help the international clients to improve their businesses with a better promotion and effective customer's service.
"It is such an honor for myself and the team of Artimization to partner up with Slaask. We at Artimization are excited and proceeding to deploy Slaask services to Digital businesses in Pakistan and all over the world." Said Haris Siddique, the Co-Founder and Head of Business Development at Artimization. "With collective efforts and collaboration we can help more businesses to benefit them with live chat tool and ultimate lead conversions." He added. Based in Karachi, Haris is a seasoned entrepreneur as a true inspiration for many young and aspiring IT Professionals in an IT dominated country such as Pakistan.
"Working with Artimization is a great opportunity for Slaask to increase brand awareness and explore undiscovered markets." Said one of the representatives of Slaask while talking about this partnership with Artimization. Both companies are really optimistic about this new partnership and are hoping to get the best out of 2017 and the years to follow.
With the new developments in the industry of customer's support, live chat is internationally becoming an essential tool to assist customers visiting a website. The amazing live chat messenger offers by Slaask is developed in an outstanding way to help businesses in this regard. The team of experts working at Artimization believe in quality and perfection and the company provides best internet strategies to help businesses around the world establish themselves and this new partnership will reshape the digital marketing as well as customer services like never before.
About Artimization
Artimization is a Pakistan based digital marketing company handing local and international clients to provide digital marketing solutions. Co-Founded in 2011 by Omar Nadeem and Haris Siddique, the company has established itself as a brand internationally and is recognized for its quality services in a very short time.
About Slaask
Slaask is a customer chat tool that enables any business with the ability to chat directly with its website visitors as well as clients from Slack. Based in San Francisco, California, Slaask is the first of its kind chat Slack app and is helping several businesses worldwide to improve their online customer services.
For any media related inquires please contact to the following details,
Contact Information