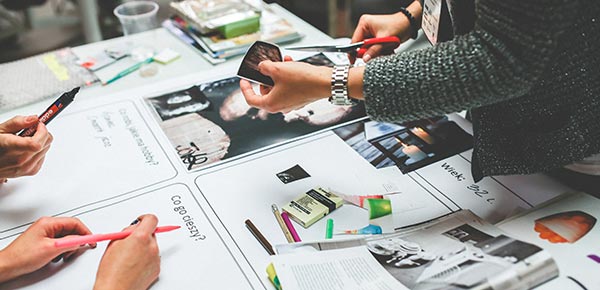 The motive brands gradually demanding more graphic design items is the fact that visuals perform valuable communication with the audience. Seeing as more and more businesses are entering markets, it is producing more competition. Graphic designing plays a huge role to participate in the modern competitive business atmosphere. It is become mandatory for Brands these days to avail the services of graphic designers to represent an impressive marketing image. There are multiple categories of graphics through which you can build your visual reputation. We offer brands incredible services of graphics through which they can stand visually strong among their competitors and can establish a perfect reputation. Our team provides the most striking ways to hit the audience of the brand and to strike their minds so that the message gets engraved in the customer's memory. The visual of the brand also used to convey a message of the brand along with a sign of innovation. We take the process of graphic designing in the loop of technological facts, aesthetics of editing and creative thinking to produce graphically communicative and highly effective ideas for brands.
You want your brand to make a great first impression among your audience? We cleverly use the visuals and design them accordingly to create a professional representation of your brand in the eyes of your customers. When properly apply the principles and elements of graphics to offer visual consistency and to build your brand's reputed identity. Creative and unique designs help in establishing your company's visual distinctiveness, which reflects your company's mission and worth. When it comes to providing graphical branding Artimization, being a leading agency offer all kinds of services be it exclusive logos, stationery, presentation templates, brochures, ads, or websites we work on all of these elements to establish your identity and brand acknowledgment.
Accurately designed brands even help to create a reputed appearance that erects trust and credibility in the minds of audience and works as a crucial part to grow your business and with high-quality graphic design, your brand not only gain high visibility across the world, but also it appeals your audience to avail your services or purchase your offerings which can even lead your business into to increased sales and good revenue.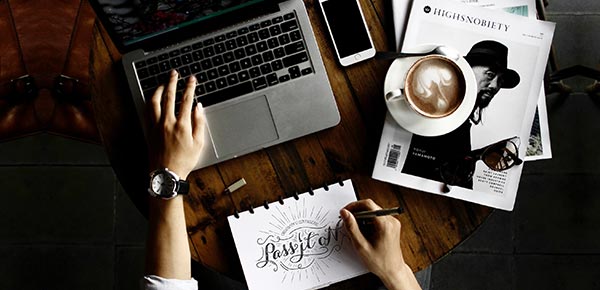 We advertise you visually By Our Professional Graphic Design Services
We consider the psychological outcomes that your branding could have on outlook; we work to advertise your brands visually. Our experts create highly satisfying and simple designs that visually attract your customers to your posts and provokes them to get the message of your brand whereas a poorly created design could affect the engagement of your audience.  Our designers and developers follow the strategy of simplicity; we keep things short and simple which psychologically attract your customers and our strong graphic factors, gives a clear call of action to your audience. We completely advertise your brand's essence by shaping it into a visual form.
Graphics are actually the medium of communication that speaks more than just words to your audience. We smartly play with the simplest design elements like fonts, colors and shapes to portray an emotion or feeling that strongly express your message, while making sure not to create the blotchiness and to keep the image simple yet creative.
We maintain your corporate identity
What actually matters in design is an appropriate use of typography, suitable imagery, and content layouts these are the groundwork of the many features that our graphic designers consider while designing your brands' visual representation. To create your brands' finest corporate identity our creatives mingles an innovative technique to represent your brand as unique as potential throughout the globe be it the Uk, USA, Australia or any other trading country of the world.
The visual identities our company offers help your brands in optimizing the marketing efforts across all of the platforms and work as an encouraging key to present your brand as a professional and certified one. Artimization along with its services support your brand in being consistent in your marketing collateral and maintain the corporate identity of your brand to be easily identifiable and help your customers to get familiar with what your company has to offer and what message you want to convey your audience. Our agency believes in providing your brand a strong visual establishment to communicate its assurance in its offerings and expertise this visual strategy even allows your customers to engage with your brand more frequently and to maintain a strong relationship with your customers.
We even offer custom branding services
Artimization even offers custom-branded graphics to attach your digital branding with your substantial marketing security or leading your brand to consistent brand identity. We design custom graphics to let your audience to show more interest in your business and to incline more followers to follow you on social media. This era of convention illustrates the fact that people love intermingling with the most exclusive and uncommon things. Our professionals capture the initiative and devote to design your brand's custom pictures, logos, and different branding visuals to spread your brand's awareness or to promote your services across the globe.
Capture the interest of your audience and communicate with our innovative yet creative graphic design services which we offer to create your brands' corporate identity.
Frequently Asked Questions
What does a graphic design company do?
They think of an idea and turn that into a great visual appearance. A graphic design company is responsible for the overall brand identity of a company which includes designing of logo, marketing collateral, business cards, flyers, email designs and much more.
How much does it cost to hire a graphic designer?
The average cost to hire a designer starts from 10$ and it goes up to 100$ for an hour.
How do I hire a graphic designer?
Artimization offers top talents to design anything you would like to have. Please contact us and we reply back to you within few moments.
Is graphic design in high demand?
Yes, Visual marketing is everything in today's Era. It's a very high demanding skillset.
How much does it cost to design a logo?
It does depend but a good logo starts from 99$ and it goes up to 1000$.
Since beginning, our happy clients ask for long-term partnership for their company's design issues. We provide customized solutions for:
Inspiring Logos ( 2D, 3D)
Banners Design.
T.Shirt Design
Magazines Cover Design.
Attractive Books Cover Design.
Customized App Design ( iOS, Android)
Brochure & Flyers
Business Cards
Decorative Buntings
Intellectual Letterheads
Artistic Posters
Packaging designs.
Creative T-shirts Designs
Our panel never compromise for quality for that throughout process every minor step is strictly monitored and strong communication with client makes it easy for both end parties.