Slow websites lose their 57% of visitors' without even having a glimpse of the landing page.
When someone searches for your company online, you want them to see that you're a legitimate company. With so many scams on the internet, a poorly designed website might make you look untrustworthy or like you're operating a con.
You'll eventually lose credibility, as well as sales, if you don't invest time, money, and effort into maintaining your website.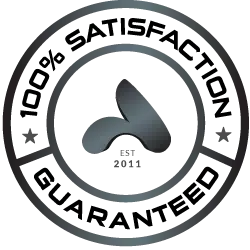 Silver

Gold

Platinum

US$179

Best for personal & SMBs.

(Smaller sites)

US$249

Best for Blogging & enterprise.

(Larger sites)

US$449

Best for ecommerce.

Full coverage speed & security.

WordPress Core Updates
WordPress Core Updates
Full Website Backup
Full Website Backup
Plugin Updates
Plugin Updates
Theme Updates
Theme Updates
Broken Link Monitoring
Broken Link Monitoring
Uptime Monitoring
Uptime Monitoring
Plugin Audit & Optimizations
Plugin Audit & Optimizations
Cdn & Caching Setup
CDN & Caching Setup
Staging Site Creation
Staging Site Creation
Before & After Report
Before & After Report
Cpanel Hosting Malware Removal
Cpanel Hosting Malware Removal
Woocommerce Optimization
Woocommerce Optimization
Wordpress Website Security Protection
Wordpress Website Security Protection | For high-traffic and performing sites.
Deep Security Scan
Deep Security Scan
Hardcore Security
Hardcore Security
Security Plugin Configuration
Security Plugin Configuration
Monitoring (DDoS) Attack
Monitoring (DDoS) Attack
Weekly Maintenance
Weekly Maintenance
Database Optimization
Database Optimization
Spam Management
Spam Management
Hacker Safeguard
Hacker Safeguard
Uptime Monitoring
Uptime Monitoring