Paid Google advertisements can
enhance brand recognition by up to 80%.
Pay per click advertising is without a doubt the most prevalent kind of digital advertising today. The figures associated with PPC are just mind-boggling, with marketers paying billions of dollars a year on platforms like Google, Facebook, Instagram, and LinkedIn.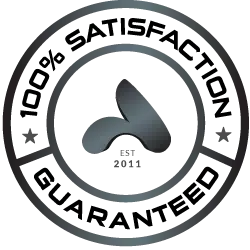 Silver

Gold

Platinum

20% Ads Spend

Initial Setup Fee $300

15% Ads Spend

Initial Setup Fee $500

12% Ads Spend

Initial Setup Fee No Fee

Minimum Spending Budget
Minimum Spending Budget
$1,500
$4,000
$7,500
"Keywords in campaign
"Keywords in campaign
Up to1000
Up to 4000
Up to 10,000
Google PPC Network
Google PPC Network
Initial campaign development & strategy
CInitial campaign development & strategy
Advanced keyword research and selection
Advanced keyword research and selection
Bing PPC Networks
Bing PPC Networks
Googl ads Banner Designs
Googl ads Banner Designs
Only 2
Unlimited
Google Display Network
Google Display Network
Google In-Store Visit Reporting
Google In-Store Visit Reporting
Gmail Competitor Ads
Gmail Competitor Ads
Ad copy creation
Ad copy creation
5
10
Unlimited
Ad copy performance testing
Ad copy performance testing
Ongoing keyword optimization
Ongoing keyword optimization
Google analytics integration
Google analytics integration
Google analytics goal tracking
Google analytics goal tracking
Results analysis/reporting
Results analysis/reporting
Strategic bid management
Strategic bid management
Single account representative
Single account representative
Monetoring of Traffic, Clicks and Leads
Monetoring of Traffic, Clicks and Leads
Weekly
Daily
Daily
Demographics Setup
Demographics Setup
Location Targeting
Location Targeting
Landing Page Copywriting
Landing Page Copywriting
Landing Page PPC Consulation
Landing Page PPC Consulation
Ads Extensions
Ads Extensions
App PPC Marketing
App PPC Marketing
PPC Re-Marketing
PPC Re-Marketing
Sales Ads & More
Sales Ads & More
More than 1000 Business Owner's Recommend Our PPC Services.

You need to know
Some Key Benefits of PPC

KIt is Very Cost Effective
PPC is one of the most cost-effective methods of marketing your company. You might wonder why. The beauty of PPC is that you only pay to Google or other popular search engines when someone click on your ad. This is what makes it extremely reasonable.

It Gives Prompt Results
If you need another reason to invest a PPC campaign, the time it takes to get results is amazing. Because ads for your selected keywords begin to appear as soon as you place a bid on that term and have a high quality traffic. Unlike organic SEO, which takes months to show results.

Increased Revenue
Because of the increased traffic to your website, the efficiency of landing pages, and the low cost of PPC management, PPC advertisements can enhance your revenue. The combination of these three main elements of a PPC ad allows you to fast notice a significant rise in revenue for your company.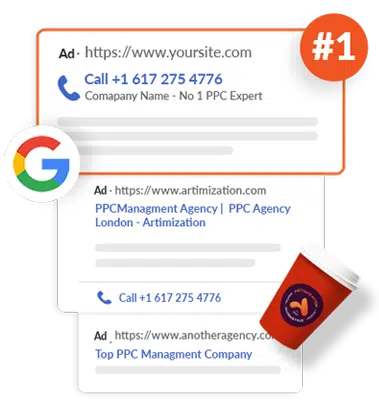 What exactly is PPC?
Pay-per-click, or PPC, is an online advertising approach in which marketer's only pay when someone clicks on an ad. Websites, search engines, and social media networks can all display PPC advertising.
Case Study
How We Have Achieved 70% Success Rate In 2 Months
Egygamer hired us for 2 months to do SEO and assist with increasing their overall organic traffic and sales.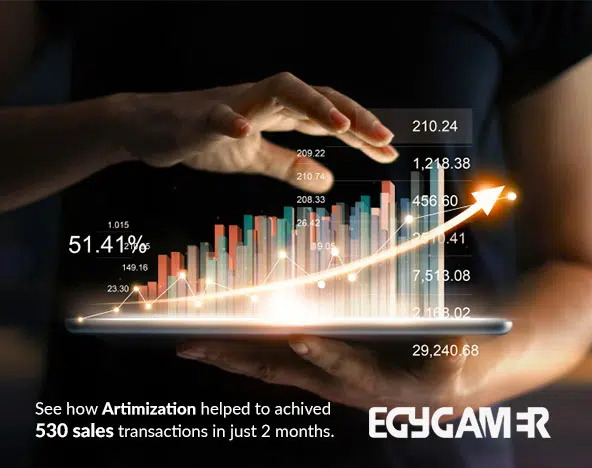 What is PPC?
Pay-per-click (PPC) is an internet marketing approach in which advertisers are charged a fee each time one of their adverts is clicked. Essentially, it's a technique of purchasing website traffic rather than trying to "earn" it organically.
One of the most common types of PPC is search engine advertising. When someone searches for a keyword relating to their company offering, it allows advertisers to bid for ad placement in a search engine's sponsored links.
The following topics are intertwined in effective PPC management:
Keyword analysis: It is the process of identifying and targeting certain keywords and search queries used by a company's most potential leads.
Target Channels: Google AdWords, Bing Ads, affiliate networks, and sponsored social media placements are some of the PPC marketing platforms to consider.
Monitoring: Keeping a close eye on search phrase reports to see which keywords/queries are most frequently used so they may focus their purchases on the most popular searches.
Campaign Optimization: Keeping an eye on overall ROI and utilizing it as a criterion for determining the amount paid and the breadth of ad purchases.
Competitive analysis: It's critical — and time-consuming — to keep an eye on competitors' techniques and strategies. Choosing whether to compete directly by bidding on the same searches or instead target questions that a competitor is overlooking, for example (competitive gap).
Split Testing: reducing ad cost by excluding users who match a category that indicates they are unlikely to convert.
For example, a high-end fashion retailer might only show ads to people who earn in the top 10% of their income bracket. A physical business, such as a restaurant, might limit advertisements to individuals within a certain radius.
Artimization Can Help You Drive Results with Affordable PPC Packages
PPC management, as you can see, is a strategic undertaking, not a collection of growth hacks or some tricks. Google Ad campaigns that are profitable require the use of data to inform, optimize, and expand over time.
Artimization ensures that all your ppc ad campaigns work together to drive results.
Real all the benefits that PPC has to offer with us or have a look at our affordable PPC packages to have a much better insight.
Contact us today to book a free consultation and get to know more about all the amazing services that we offer.
PPC, Pay Per Click
frequently asked questions.
What do PPC Services include?
PPC service deliverables vary depending on the service provider and the package chosen. PPC services often comprise Google and Bing advertising, as well as keyword targeting, bid management, and regular reporting.
What are PPC management services?
For a set charge, PPC management services provide professional management of your PPC strategy and campaigns. Strategy formulation, bid management, ad text, and other aspects of management can all be part of this.

Do you have any Question?
Artimization team believes in entertaining our visitors and is ready to answer your questions.
Type down your thoughts and get perfect possible solutions to your questions.