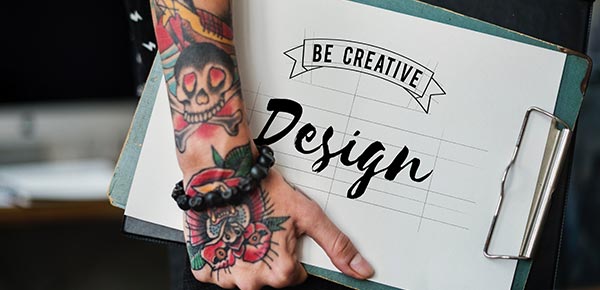 The team of our professionals goes all-out to facilitate our clients with the finest branding tactics through innovative graphic designs which include designing branding logos and exclusive website representation to grant you an outstanding corporate identity among your competitors.
We aspire to cover all aspects of branding when it comes to serving our clients, whether it is about establishing a brand, retaining your potential customers, attracting new customers or building a premium image of brands. Artimization devotedly smoothes the progress of your brand development by featuring all characters brilliantly.
It's all about colors, trademarks and outstanding visuals
Selection of appropriate Colors, trademarks, and visuals are the key elements to build a strong brand. We express the value of your brand by selecting creatively relatable colors, innovative trademarks, and eye catchy visuals.
A trademark is an identity of the brand, which represents brand throughout the world, we don't just create a logo with pretty visuals, but we choose colors, font, styles, and format which could be conceptual and are highly relative with the product's nature. Also, we take into consideration the strategy of the brand before introducing the brand in the state of the corporate identity of the brand.
On the other hand, Artimization, the worldwide digital agency successfully serving in USA, Sydney, London, Newyork, and other high ranking countries, we attempt to convey your brand's message in the visual form. After evaluating the purpose of brand deeply we take brands to the social platforms, our team move towards the creation of strong, interesting and purposeful visuals to convey your message.
We know how to amuse your customers
Our team of experts plays miraculously with logotypes and other elements to keep capturing the value of a brand through the most beguiling tactics of branding. Artimization creates an appealing, exclusive and incomparable image of the brands to communicate and to maintain the position of the brand in the minds of the audience.
The designers of Artimization have a better aesthetic of designing and creating eye-capturing images. Our experienced designers provide conceptual images with high quality. Also, suggests the principles for treating each image in particular occasion to convey the message of the brand at the right place on right time.
Capture customer's loyalty
Once a consumer embarks on to be on familiar terms with the brand and start satisfying with its services, it keeps coming back and forth and that's what strengthens the value of a brand. A brand's success is always measured through the loyalty of the customer, the more brand build loyal relationship with the customer the more it will hit on the range of sales. Artimization's creative branding strategies emphasize confining customer's loyalty to keep holding and retaining the existing customers while targeting new customers at the same time. We unite a product with effective winning branding techniques that target all the accurate notes with customers and provoke their purchasing decisions.
Have a strong brand positioning
To reinforce your brand in the psyche of consumer it is very imperative to do tricky brandings through which you can have a strong brand positioning in the mind of your customers. Building impressive and strong positioning by offering engaging branding services, is what the team of Artimizaiton seeks for. We grab your customer's mind through smartest branding tricks and don't let their attention to drag towards your competitors. Also, we seek to provide interesting and fascinating branding designs and methods which create a valuable impression of your brand in your customer's mind and pull their interest in your brand.
Why you should choose Artimization
Eye-catchy visuals.
No clutch in visuals.
High-quality images.
Good branding tactics.
Assured outcomes.