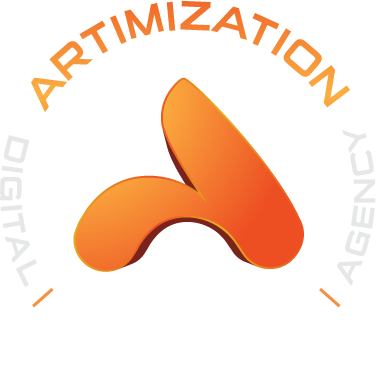 Conceptual Business Logo Design Process
our logo narrates our working strategy that is based on three connecting elements, our client's brands, their target and their rapid success growth. It's a triangle that keeps three of the elements connected strongly. We always keep our clients on first priority then we move towards the right path to hit their targets in order to elevate their brands on the mount of the business world

The Metaphor
we always take company's features and traits into consideration before creating its visual identity.
Artmization is built on the attributes of 360 digital marketing. Our four major elements of the logo are standing on the pillars of teamwork, hitting targets, providing effective and workable strategies to clients, and taking market leads.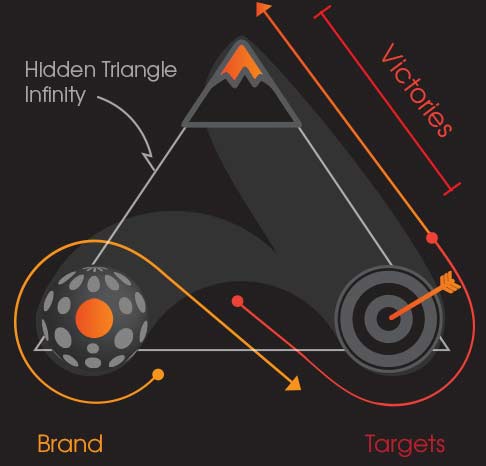 Brand
The left arch signifies our clients and their brands to which we serve dedicatedly with workable tactics. It is the process, in which we sustain your brand to hit its targets effectively, doesn't matter wherever in the globe your brand locates; we support you through every thick and thin.

Target
Where as the right arch designates the targets of our clients, which we victoriously elevate towards the mount top. To pull your company towards the peak we keenly suggest and provide you mind-blowing marketing strategies and workable techniques.

Victories
This mount top shows the lead of our clients in the business market. Our mission is to acquire your companies with stupendous success and to keep your companies swinging on the leading edge of the global business markets; this is how we keep our clients always on top.

Support System
Inside the triangle, there is a wide fraction which is our team who is keenly supporting our clients and covering all of the three aspects whether it's about dealing with clients, their targets or helping them in taking leads, we are broadly serving across the world.
Logo Construction & Color Combo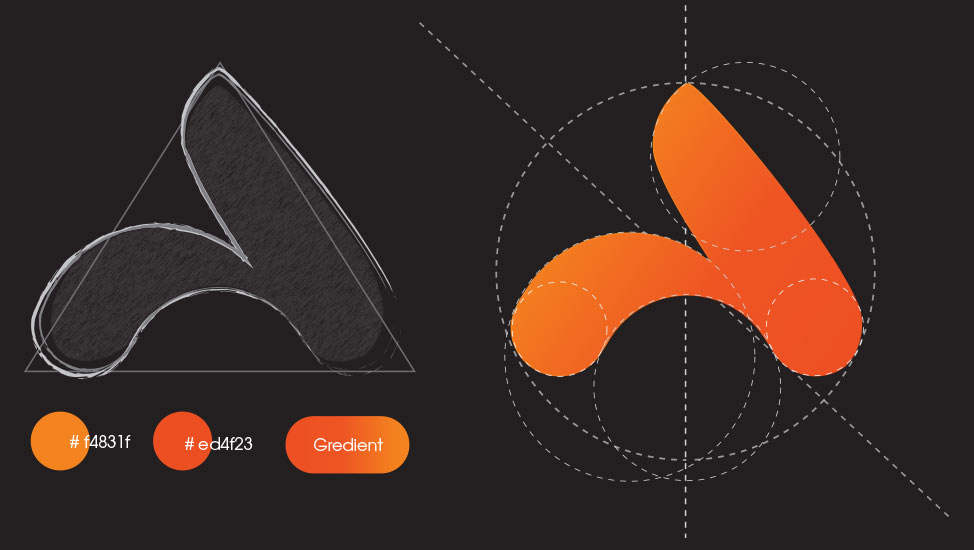 Our logo creation covers accurately all boundaries of selecting the suitable element, perfect category and communicating yet effective color for the brands. It's all about being logical and compelling.
Show all logo DesignFind your logo Designer