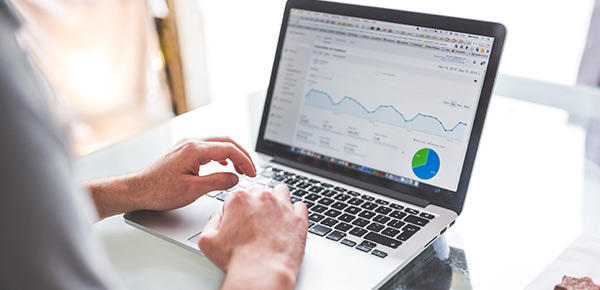 It is not just the industry where we promote you ahead we believe in ranking your online visibility too
Generating organic traffic could be the most challenging thing for brands but Artimization and its team love to deal with challenges. Search engines demand an updated style and shifting trends to generate organic traffic and to draw the attention of audience towards the brands.
Artimization offers an incredible Agency of SEO; we provide maximum traffic generating keywords to develop SEO. Also, our specialized consultants keep tracking the record of visitors and work at their most favorable level to maintain and increase the organic traffic of the brand. Our SEO service is the best opportunity for brands to hold the crown of being on top.
All brands and businesses require investing in search engine optimisation. As Search engine optimization is the progression of optimizing your website to get the most out of organic traffic from search engines.
Get better user experience
SEO is mainly used to increase and support a better user experience in the websites of the brands. It is the user that actually holds the priority. Artimization provides incredible Search Engine Optimization services, our priceless services help in generating traffic on your websites; our goal is to rank your website on top in Google and to offer you a great user experience.
We recover your website's click-through-rates
In order to get high ranking on Google your click-through-rate must get perked up, being the most stupendous Search Engine Optimization company, Artimization have in-house professionals who serve our clients with the valuable and purposeful services which include eye capturing visual representation, effective content and mind-blowing customer engaging strategies for ecommerce websites which automatically grabs the attention of user and results in increasing click-through-rates.
Amplify your brand's equity
Seeking the attention of people through brand awareness plays as an essential role in grasping more customers and improving brand's equity.  The creative approaches and ground-breaking policies of our professionals aim to amplify the equity of your brand and increase its awareness in every corner of the world; the SEO Agency of our team will build your brand equity as well as will boost the brand awareness among new customers. Nevertheless, we work keenly in boosting brand's equity to provoke people to redeem your offers and to increase their purchasing ratio.
We boost your blog traffic
The reason we are considered as one of the leading SEO Service Company is that we provide the most traffic generating key words and priceless content which augments the blog traffic, grows website's influence with search engines. Also, raises your blog's ranking in Google, the content we provide is exclusive and unique which assists in gaining more referral traffic from your website by sponsoring your blogs all over your website in USA, Canada, virginia, California, Illinois, New Jersey, Florida, Germany & Philippines .
Builds trust and reliability
This is the century where people trust more in Google. Majority of the people use Google almost on daily basis, in the era where Google is being used a searching guru; a brand's ranking is what really matters to maintain a valuable reputation among its customers. We provide you innovative and smartest search engine optimisation strategies which elevate your rank on search engines, through the mind-blowing creativity and priceless services of our team your brand will surely build trust and reliability with your audience. The proficient of our Artimization are famous in capturing the trust and reliability of brands' audience by allocating brands with the worthy techniques.
Why you should choose Artimization
Incorporated and valuable solutions for SEO.
Unpaid Approach to the audience.
Veteran SEO consultants.
Best results in the least time.
Tracked exposure of SEO.