The idea of buying an ecommerce website may frighten us (Sheer prices!). Even if you find a cheaper solution for it, chances are that it will not generate business for you.
What good is an ecommerce website anyways if it does not generate business? Let me take you through an easy process to buy an ecommerce website within a budget and one that generates business for you.
How to Buy an Ecommerce Website and Build a Business
Starting an ecommerce store might seem easy but it takes a lot of work to generate profit from it. Here are some of the simple steps that can help you build revenue generating business.
Research
If you are thinking to buy an ecommerce website then it is an investment. You don't deal with investments on intuition. Research is the most fundamental step of any business. It is the basis of all future plans.
Even before you buy an ecommerce website, you need to decide exactly what to sell online. Different ecommerce stores operate differently. If your store sells services you will treat in a totally different manner than a shoe store.
The key to every successful business is the research put behind it. How many hours did you put into the innovation of your business?
Look Positively at Your Customers
You just can't find a niche in this fast-moving internet age that no one is working on. How do you stand out then?
Sam Walton, the founder of Wal-Mart, used to tell his managers to find out what good the competitors are doing and not what is wrong with them.
This is called the approach of positivity. There is 100% chance that every business is doing something right. Your job will be to find exactly what is working for them. If it is working for them, why shouldn't it work for you?
Innovate and it will sell
If you try and instill every good strategy of your competitors, how are you different then?
Practically, no one likes to see a business doing the same as some other. Your next job is to innovate. Buy an ecommerce website and develop a hunger of doing more. You don't need to look at your competitors to innovate. Just take a critical look over your store and spot the absence of features you can provide.
If you can promote big sales, why aren't you? Why not gift small items with purchases? Why not bring in more of this item? Ask such questions and innovation will come.
Branding
Branding is the image of your business. It tells the customers what you are and why you are there to serve them. It helps them to ask for exactly what you can provide.
Branding is most important for an ecommerce website that is trying to stand out. You are not too impressed when you buy from someone you barely know, but if you buy from a brand this is a whole new story.
It also helps in building a strong base for word of mouth. The customers can only pass you on when they know you by your brand but most of all it helps the people trust you.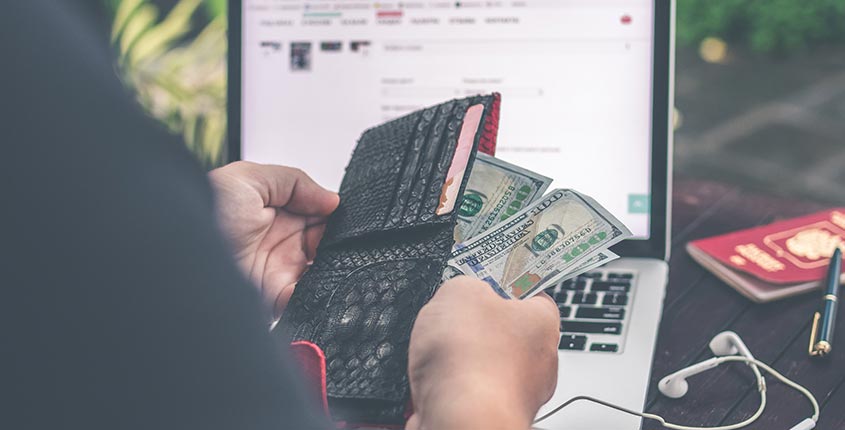 Buy an Ecommerce Website in Less than 2000$
How will you invest in goods if you pay loads to buy an ecommerce website for you? Our approach towards website building is more supportive than a business.
Small businesses face hardships in the kick start and that is exactly what makes most of the start-ups fail. How can you expect to generate revenue after paying thousands for just a website?
Artimization's ecommerce website packages allow the small business owners to buy an ecommerce website for less than 2000$. The websites provide professional designs for homepage, banner, product lists, details, with responsive design.
The website provides essential features such as cash on delivery, Paypal integration, product wish list, order email notification added with the extra features such as search engine optimization, and analytics integration.
You have to pay attention to your investment when you buy an ecommerce website. Keep in mind that you are building an ecommerce business to earn profits and not to get your money stuck.
Omer Nadeem
Co-Founder of artimization who is passionate about bringing colour, clarity and budget-ability to businesses' experience of IT.