You may look through and find a fantastic selection of photographs to utilize in your online business using a reverse image search engine.
You may find photos labeled for reuse that you can use for your logo, website banner, blog post, or even a Facebook ad by knowing how to search images on Google.
In this post, you'll learn what an image search engine is and how to reverse search for photographs using image search engines and apps.
What Is a Reverse Image Search Engine and How Does It Work?
An image search engine is a library of photos that can be searched using keywords to help users find images that are useful to them. Google's picture search engine, which was launched on July 12, 2001, is the most extensive and well-known image search engine today.
In 2001, Google detected a significant increase in search demand for a specific query that their standard search couldn't handle. This request was for Jennifer Lopez's green Versace dress, and Google realized that an image result would be far superior to the text results available at the time.
The Most Effective Reverse Image Search Engines
There are numerous image search engines available on the internet. Some are highly broad and all-encompassing, such as Google and Yahoo, while others, such as HONMedia, are specialised and constrained. These websites all feature a database of photographs that may be searched using keywords, tags, or topics.
The greatest in the market are those that can find the best match for a search query while also having a large enough database to serve their target audience.
What is Reverse Image Search, and how does it work?
Reverse image search is a search engine technology that allows a user to submit an image file as a search query and receive results linked to that image. When a user types in a search term, image search is used to identify photos connected to that term.
Reverse picture search is available on most search engines and can be useful if you're seeking for photos related to your search. Alternatively, if you have an image and want to learn more about it, such as where it came from or who owns it, you can use this tool.
How Do I Perform a Reverse Image Search?
On a desktop, you can do this very easy with Google Reverse Image Search. All you have to do is complete the following steps:
Go to images.google.com to see what's available.
In the search bar, click the camera icon that appears.
Then paste in the URL of an image you found on the internet, or
You can manually upload a saved image from your computer, or you can use the online uploader.
Drag an image from a different window into this one.
Before you use an image, there are a few things you should know.
Always check the image license before using it in your blog posts or adverts. If you wish to utilize an image from Google Images, for example, ensure sure the image has been tagged for commercial usage. Otherwise, you won't be able to utilize the image. You can also purchase photographs from stock image websites to verify that you have the necessary permissions to use the image in your marketing.
Here are some of the greatest picture search engines to use:
Have you ever wished to learn how to use Google to search for images? You may use Google Photos to find images for your website, blog, advertising, and other marketing materials. While not all of the photographs in Google Images can be used for commercial purposes without permission, there is a large assortment to choose from.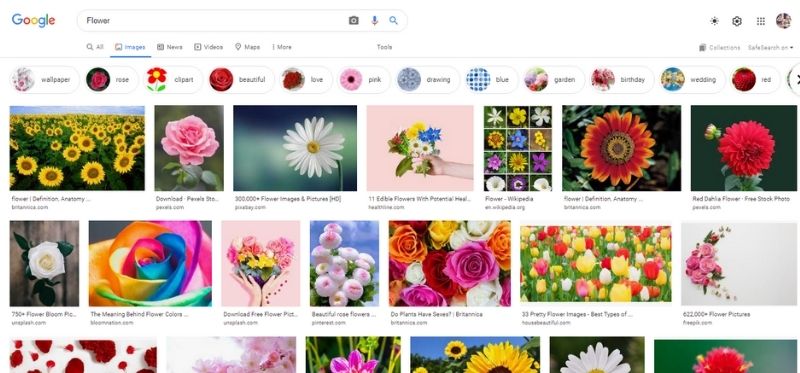 Google Images, as the greatest image search engine on the market, has the largest collection of images of any other platform. You can look for specific items, such as kitchen utensils, or niches, such as running, to employ in your company.
What's the deal with Google's image search? With Google Images, you can sort through images of specific sizes, color, what type of image it is, and more, by simply typing in keywords. After that, go to Tools and then Usage Rights to sort the images by license. You'll want to use an image that's labeled for reuse. Images under that section can be used for blog posts, ads, or other marketing activities.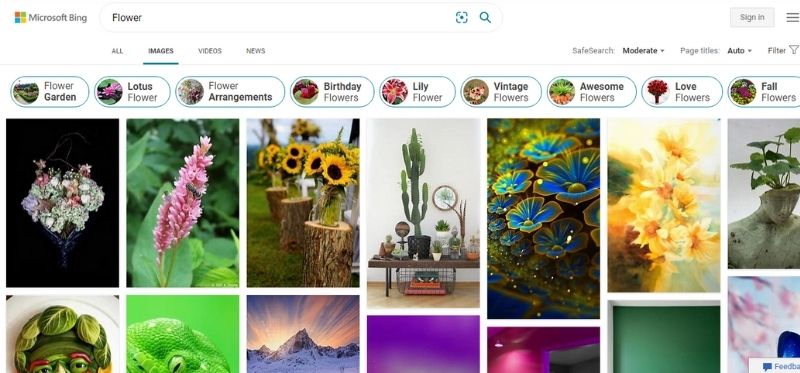 Bing Image Search is identical to Google Images and Yahoo Images, thus it's another excellent image search engine to utilize. In the Bing Image search field, type in your niche or what you're looking for an image of. A Filter button can be found on the far-right hand side. When you click it, a dropdown menu will display? Select License. Choose photographs that are unrestricted for commercial usage.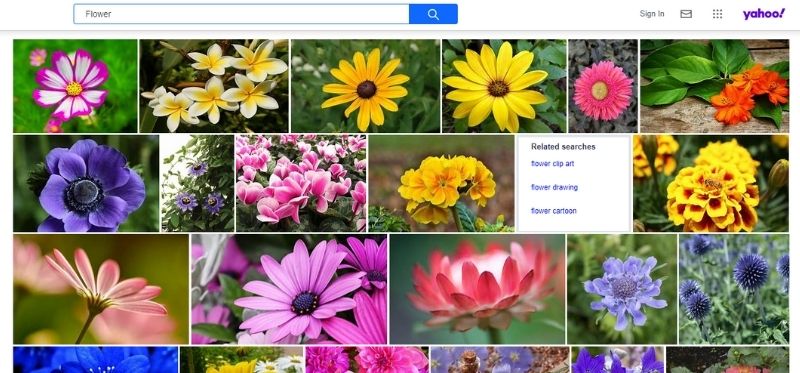 One of the top picture search engines is Yahoo Image Search, which comes in second position since it has fantastic photographs for every area. You'll see a range of photographs when you type your topic into the search field. If you plan to modify photographs in any way, adjust the license (see upper right corner) to add 'free to share and use commercially' or 'free to modify, share, and use commercially'. Professional lifestyle photos, images on white backdrops, graphics, and more are available for use on your website.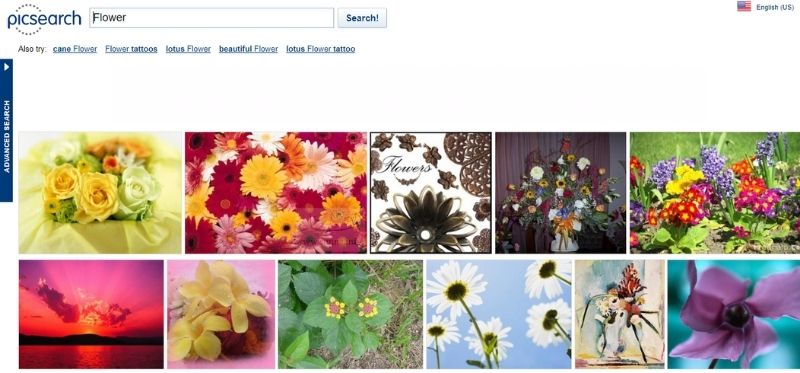 PicSearch contains almost 3 billion photos in its database. It's no surprise that it's one of the most popular picture search engines. Images are gathered from a variety of websites using the image search engine. You can select from a variety of lifestyle and stock photos. According to the disclaimer in the footer of their website, you'll still need to get permission to utilize the photographs on the platform. You will, however, be aware of the source of the images, making it simple to obtain permission.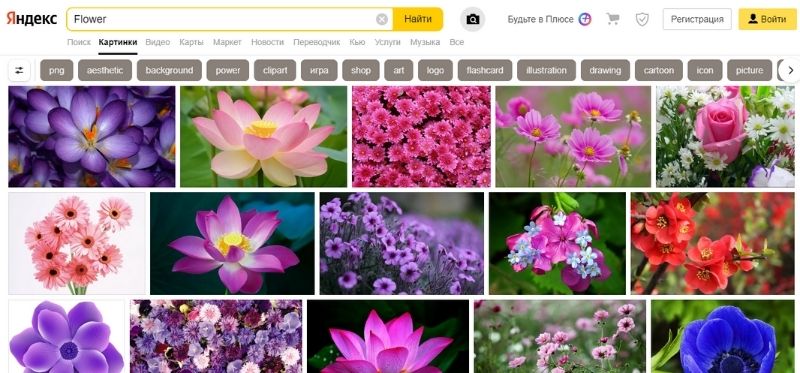 Yandex is another free service that allows you to browse through a big library of photographs. It is Russia's most popular search engine; however, it is minor in comparison to its competitors. If the database does not have any images that match the exact search, it will display images that are similar to the one being used. Yandex may also be used to search for reverse images.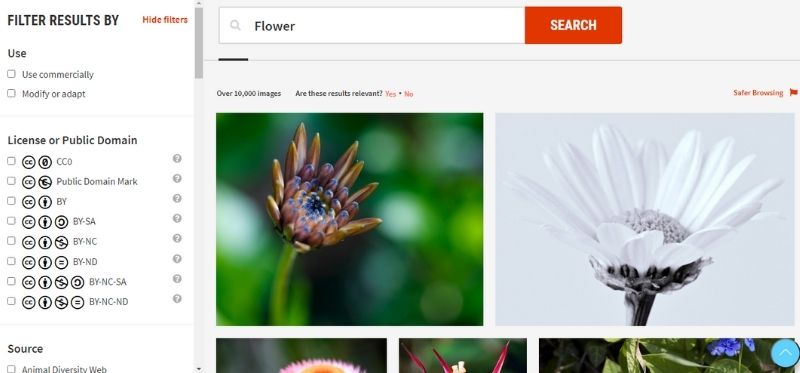 Creative Commons is one of the most comprehensive image libraries, ranking among the finest image search engines. You'll be able to search images from Google Images, Flickr, Wikimedia Commons, Pixabay, and other image search engines. Whether you're looking for a picture of a famous celebrity or a picture that reflects your niche, you'll be able to locate it.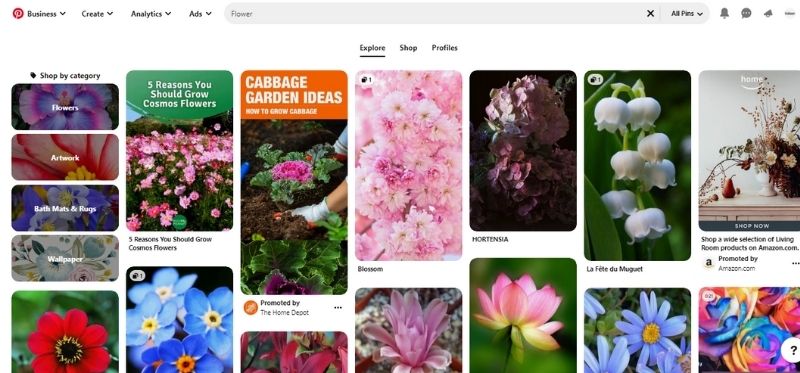 The Pinterest visual search function is a lot of fun to use. You can zoom into an area of an image and reverse search for comparable images or pins, unlike most other tools. Because you don't have to search the entire image, this is a highly exciting tool. To utilize it, you must first sign up for Pinterest and begin pinning.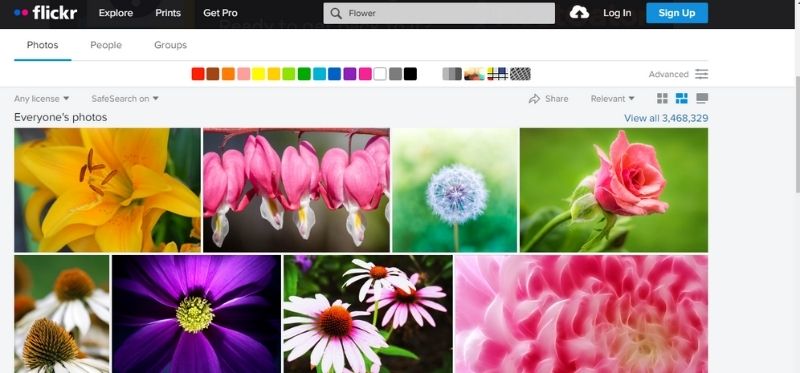 Flickr is a one-of-a-kind photo search engine. The majority of the photos were created by amateur and professional photographers who shared their work on Flickr. When looking for an image, you can use a variety of filters and even follow people on Flickr or join groups.
Farah Khan
Farah is an ambitious content manager and is dedicated in creating, improving and maintaining content to achieve our business goals at Artimization.