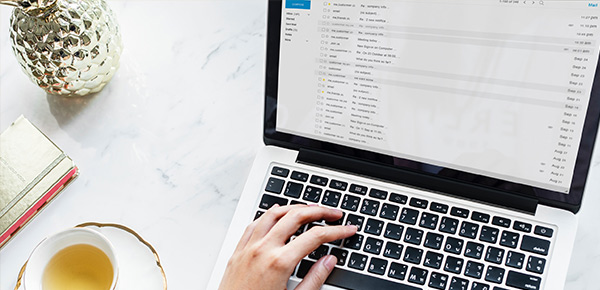 Our marketing strategists suggest best methods of Email marketing, the ideas, and tactics which provide brands to connect and to maintain a direct connection with customers that are willing to avail the products and services.
Are you looking for a solution to double your credible leads & drive conversions? Here is the solution. Artimization is offering Email marketing to all of its potential clients and worldwide brands.
Artimization is an agency with sky-scraping specialties in fully controlled and organized Email marketing tactics. We offer complete services be it grabbing your customer's attention, acknowledging them regarding your future events or satisfying their queries our goal is to make you shine like a bar of gold in the world full of pearls.
We support brands in cementing their strong position by covering all aspects of marketing.  Our Email marketing campaigns help in engaging customers in modes that are just not achievable through other social media platforms.  The fully organized approaches of our team make Email marketing highly beneficial for the brand by producing utmost ROI while keeping the tones of aggravating low.
Email Marketing is one of the best techniques of digital marketing which give brands an opportunity to hook up directly with leads that are fascinated by your services or products and permit them with the information they are seeking. The Email marketing services we provide help in driving tremendous results. Apparently, we are serving in San Francisco, Australia, New York, Chicago, London and more other countries, where our flags of being best agency are being waved.
Get your sales cycle mechanized
Email marketing we offer will help in the automation of your sales cycle. Our strategists use email mechanization tools to build up email trickle campaigns, which involuntarily send emails to your clients on a particular set schedule, the ingenious team of Artimization creates a usual touch point with your customers.
Our outbound email marketing services help brands in boosting the sales cycle. The major purpose of providing effective Email Marketing is to move your brand's outlooks from subordinate to a greater level and to provide maximum benefits in affordable prices. Our agency and its creatives are expert in delivering engaging and interactive emails that provoke customers to buy or to avail the products and services. Our Email marketers even outline special newsletters to help brands in staying on the top of their customer's mind.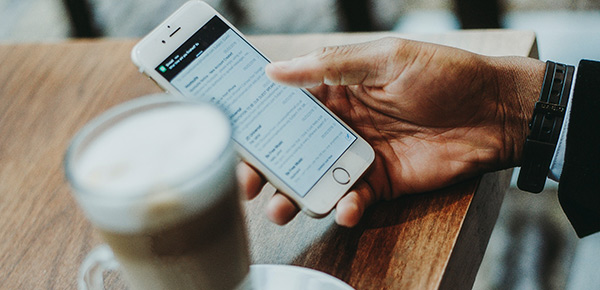 Best Email marketing methods
Our highly competent & an experienced team of Email Marketing is highly dedicated when it comes to your brand's success. In Artimization you will be coordinated with a team of marketers and strategists who will confirm that all of your Email Marketing campaigns should implement smoothly time to time.
The specialists of Artmization make sure to exploit workable marketing tools and to keep our clients in confidence by providing valuable Email marketing modes and techniques. Our passionate team work at their optimum level to generate the most remarkable results, industry leads and more traffic on your site for you. The Email Marketing team of Artimization even promotes your brand's lead magnets on search engines or other social media platforms to produce more lead.
Keep reminding & updating your customers
Your customers are might busy with the hustle and bustle of life and due to their packed schedules they might couldn't manage to have a glance at your  site or other social platforms, your customers may fail to spot about your upcoming collection, festive promotions or other important information regarding your brand. But don't worry; Artimization has a better solution for it.
Just collaborate with our genius team and let our strategists handle your problems. Our services include promotional emails too. We help the brand in awaking their customers of even updating them regarding the upcoming activities, services or products through email marketing on the behalf of your brand. Artimization's Email Marketing specialists will design email newsletters for your brands which helps in highlighting your business in a very remarkable means. The email campaign our team design will exploit admirable-performs for your site's click-through-rates, open rates & excessive conversions.
Maintained track record
Artimization and its sharp evaluators will very narrowly supervise your customer's engagement on a constant source to authenticate that your brand has a genuine occupied email list and will surely do schedule list maintenance. Our company will help your brand in removing or either grabbing the attention of unengaged customers from your email list to get steer clear of unenthusiastic impact on your email marketing.
Also, our Email marketers will transport tracked reports each month to collapse your email marketing assessment. The main objectives that our team emphasizes on are your subscribers, the click-through rates, and open rates or conversions. Our experts fully evaluate, assess and organize to better the results for your brand, every month.
Generating Email marketing process
The specialist and strategist of Artimization first establish a valuable Email Marketing tactic for your brand's enhancement
In strategy we define the purpose of the campaign through this we possibly can reach your brand's best audience very straightforwardly.
Then turn chairs towards our creative writers who pen down a worthy content strategy to convey what your brand's message ought to be & how it can grab your reader's attention.
In last, we finally step on the final level where we give a perfect visual presentation to your email marketing campaign.
Why you should choose Artimization?
Monitored and tracked campaigns.
Better response rate.
Boosted ROI.
Stronghold on potential customers.
Light on your company's budget.
Build a strong customer relationship.
Best Email marketing agency.
Highly interactive campaigns.