In Google search results, rankings are important. After all, more than 70% of all clicks go to the first page. But how do you figure out your Google search ranking?
You can perform Google position checks quickly, easily, and accurately with one of the top Google rank checker programs. That's why, from Google Search Console to SEMrush, we've created a list of Google keyword ranking tools for you.
If you are worried about your business's ranking on Google, With the help of a trusted & Professional SEO company, your business can achieve real growth and success.
With Artimization, you can easily step ahead of your competitors, achieve stronger sales, attract more qualified traffic and enhance your online visibility.
Google Search Console is an amazing tool for monitoring your Google keyword rankings.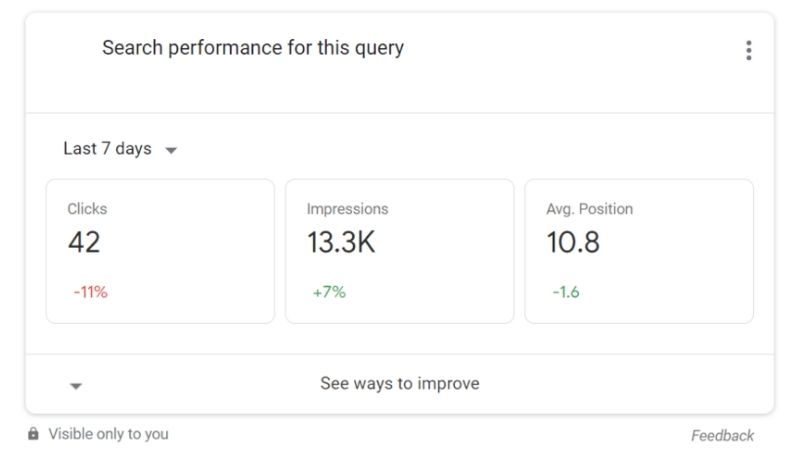 Google Search Console is one of several useful Google tools that supplies your company with a wealth of data. You can find out which keywords drive clicks or impressions, as well as which content kinds perform well, such as video or text, in Google Search Console.
Follow these steps to find your keyword rankings for Google using Google Search Console:
Go to Google Search Console and sign in.
Go to https://www.google.com for more information.
Enter your search term and press "Enter" or use the search button.
View the search results as well as the box labelled "Search performance for this query."
While manually determining your search ranking is time-consuming, especially if you're tracking thousands of keywords, Google Search Console provides a free option to do so. It also collects a variety of useful data in one location.
You can see the following information about a page, for example:
Clicks
Impressions
Average Position
You may also compare the performance of a page to that of a previous period, whether the data is from the preceding seven, 28, or 90 days. The best thing is that all of this information is sourced directly from Google, ensuring that you have the most up-to-date information.
Even better, this free Google keyword position analyzer includes suggestions for how to improve your ranks.
Use AccuRanker if you're seeking for a quick way to figure out your Google keyword ranking.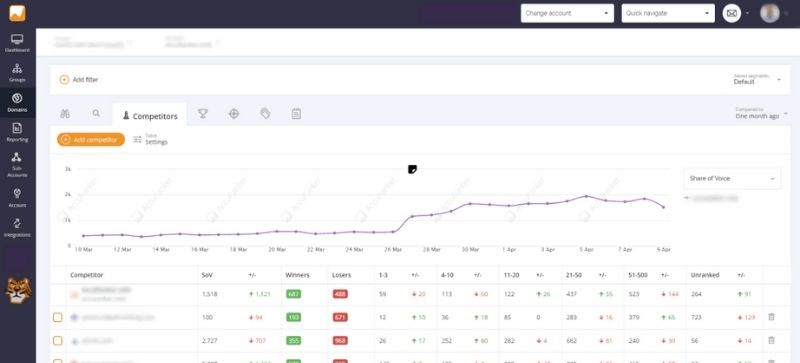 This free tool gives you a sneak peek of Google's search engine result pages (SERPs). You have the option of customising the results to your country and area. You may even see how the results look on a desktop or mobile device if you want.
Follow these methods to find your search ranking using AccuRanker:
Visit AccuRanker's SERP Checker for more information.
Enter the keywords you're looking for.
Choose your country.
If you want, you can pick your own location.
If desired, select your device.
Click "Search Now!" to begin your search.
Keep in mind that SERP Checker can only show you the first page of search results. Users are also limited to five searches per day with AccuRanker. This Google keyword ranking tool may not be suitable for your business if you have a large number of keywords.
AuthorityLabs can assist your company in tracking keyword rankings. It's a simpler way to find your search ranking for many businesses, especially when compared to other Google position check tools like Google Search Console.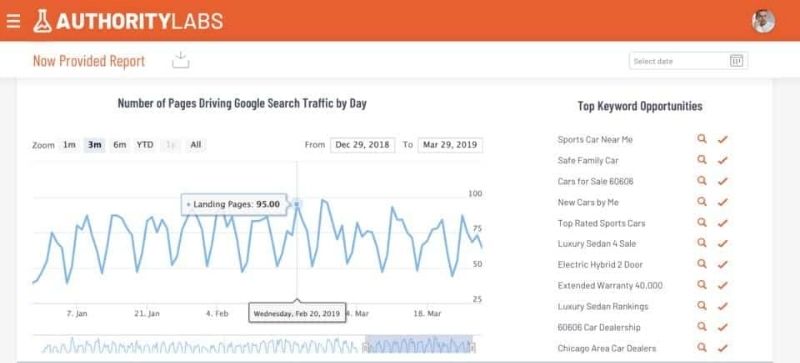 Follow these procedures to look up your Google keyword ranking in AuthorityLabs:
Access AuthorityLabs by logging in.
Add or choose a domain or website.
Choose one of the choices below:
View an overview of your keyword ranks.
Rankings: See how certain keywords and search engines rank.
Now available: To see how individual pages rank, click here.
Add Keywords: You can add keywords one at a time or in bulk.
However, you can pay for the company's premium feature to track your search engine rank or position.
The "Rankings" and "Now Provided" reports are most likely to be viewed by your company. The advantage of AuthorityLabs is that your firm may examine your search engine rank or position data from a variety of perspectives.
Use SEMrush if you want to do more than just find your search ranking.
This paid Google keyword ranking tool comes with a slew of extra functions for your company. You can check your Google ranking, as well as research keywords, evaluate backlinks, and keep track of algorithm updates. SEMrush also offers toolkits for paid advertising, social media, and more, in addition to SEO.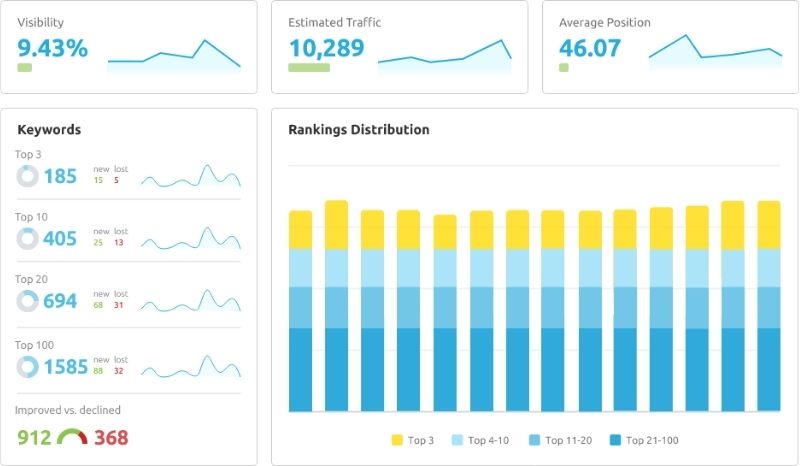 Follow these steps to get started with SEMrush and its Google keyword position checker:
SEMrush requires you to log in.
Choose "SEO Toolkit" from the drop-down menu.
Select "Position Tracking" from the drop-down menu.
The following report will give your team with a number of important details, including:
In the search results, your top competitors
Your most important keywords
In search results, your total visibility is important.
Your estimated qualified traffic
your average position in popular search results
Your top three to one hundred keywords
Your website's landing pages
Your snippets' featured snippets ranks
Despite the fact that you have a lot of data, SEMrush makes it simple to understand. The main dashboard allows you to see all of the data at once. Alternatively, you can use the tabs to view each data point individually.
Of course, you can export all of this information to share with coworkers and executives.
SEMrush has a higher price tag than other Google keyword ranking tools, such as AuthorityLabs. However, due of its extensive features and capabilities, it is one of the best Google rank checker solutions.
Ahrefs is a powerful SEO tool that can help you uncover your search rankings quickly and accurately.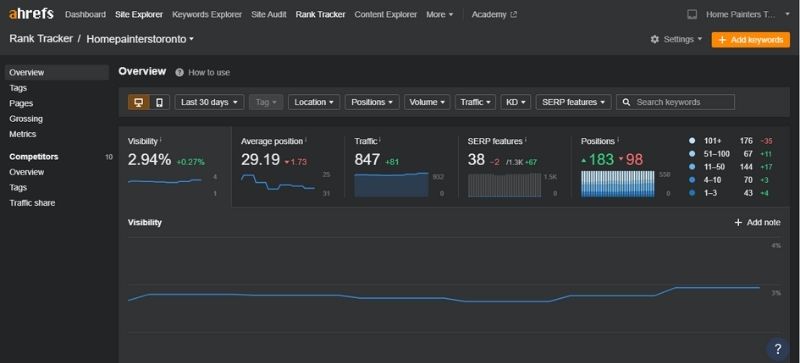 While Ahrefs isn't a free tool for evaluating your Google ranking, it's a good one. This is due to the platform's inclusion of a number of handy tools for assessing your SEO. Ahrefs can help you audit your website, find fresh keywords, and target rival links, among other things.
Follow these steps to use Ahrefs as a Google keyword position checker:
Access Ahrefs by logging in.
Select "Rank tracker" from the drop-down menu.
To add your website, click "+ Add new."
From the "Rank tracker" option, select your website.
Select "Add keywords"
That concludes our discussion. You can start tracking your keywords' (and your website's) performance once you've added them.
You may also export all of your data to a.csv file using this Google keyword ranking tool. This file format makes it simple to import your data into Google Sheets, Google Data Studio, and other useful tools for tracking and evaluating your SEO results.
Worried About Your Google Online Ranking?
Whether you want to improve your search engine rankings, increase organic traffic with organic search marketing, or increase online sales, here at Artimization, we can help.
To get more information about our SEO and our affordable SEO packages. Get in touch with us or call us.
Farah Khan
Farah is an ambitious content manager and is dedicated in creating, improving and maintaining content to achieve our business goals at Artimization.