Do you want your website achieve higher rankings? Do you want your business to get the attention it deserves?
With a trusted and professional SEO company like Artimization, your business can reach to new heights of success and achieve real growth by ranking on top of popular search engines.
The term "search engine optimization" refers to the process of optimizing a website for search engines. In simple terms, it refers to the process of upgrading your website in order to boost its exposure when consumers use Google, Bing, and other search engines to look for products or services linked to your business. The higher your pages' exposure in search results, the more likely you are to attract attention and attract new and existing clients to your company.
How does SEO work?
The primary goal of SEO is to help your website rank on top of search engines and achieve much higher sales and increased ROI. SEO will help your company drive more traffic to your website by means of targeted keywords.
SEO is a crucial part of any kind of Digital marketing strategy. Bots are used by search engines like Google and Bing to crawl the web, moving from site to site, collecting information about those sites, and indexing them. Consider the index to be a large library where a librarian can pull up a book (or a web page) to assist you in finding exactly what you're looking for.
If you are looking for real growth, it's important for you to choose the right strategy and attract the kind of traffic to your website that can turn potential traffic into leads.
Then, using hundreds of ranking criteria or signals, algorithms examine sites in the index to decide the order in which they should show in search results for a given query. The librarian, in our library analogy, has read every single book in the library and can tell you which one will provide the answers to your queries.
What is the significance of SEO in terms of marketing?
The main goal of an SEO company is to gain online visibility and reach the kind of traffic that a particular business is targeting.
Because individuals make trillions of searches every year, often with commercial intent to find information about products and services, SEO is a critical component of digital marketing. Brands' major source of internet traffic is frequently search, which is supplemented by other marketing channels. A higher placement in search results than your competitors can have a significant influence on your bottom line.
However, during the last few years, search results have evolved to provide visitors with more direct answers and information, which are more likely to retain consumers on the results page rather than redirecting them to other websites.
Search engines account for over 93 percent of all site traffic. You must be indexed on major search engines and ranked highly if you want your website to be found.
Now with Artimization, step ahead of your competitors and gain online visibility by ranking on top of popular search engines.
Here are some more Google and search engine-related facts:
Seventy-five percent of searchers never go past the first page of search engine results (SERPs)
Every day, Google handles about 5.8 billion searches.
Every year, Google handles approximately 2 trillion searches.
Position 1 in search results has a click-through rate of 19.3 percent, while position 2 has a click-through rate of 10.57 percent.
Every year, 16-20% of all searches are for the first time. It's the first time they've ever been looked for.
Mobile devices account for 60% of all Google searches.
In the United States, Google controls 95 percent of the mobile search engine market.
Around 33% of mobile Google queries are connected to location.
A store visit is the consequence of 50% of "near me" search.
Mobile devices account for seven out of ten Google searches for food.
Google is the starting point for 46% of product searches.
With a market share of 92 percent, Google is the most popular search engine.
In an ideal world, you could just set up your website and wait for visitors to arrive. However, there are probably a lot other websites with comparable themes and issues to yours. For any given search query, search engines must pick which websites to list at any particular position in the search results. SEO recommended practices must be followed to ensure that your website receives traffic from relevant search queries in search engines.
What are the most important SEO ranking factors?
SEO is crucial, and it must be carried out in order to attract search engine visitors to your website. What factors does a search engine consider when ranking websites?
Content Writing
You've probably heard that content is king, and this is certainly true in the case of SEO. At its most basic level, search engines strive to provide users with the most relevant content possible in response to their queries. Wikipedia articles are frequently scored highly because they are usually thorough and reliable. Search engines will examine the page's content, its freshness, and use complex algorithms to determine whether the content is relevant to the searcher. Assume you have a coffee cup website where you offer mugs in a variety of shapes and sizes. You'll want to make sure your website has material that is specifically about coffee mugs.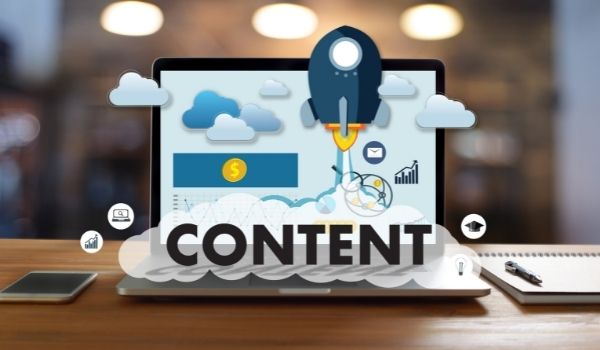 This might include product pages for coffee mugs, as well as content about the history of coffee mugs, how they're created, and even the most inventive coffee mugs ever. Content is the most important component in attracting organic search traffic to your website.
User Experience (UX)
User experience plays a very important role when it comes to designing the layout of your website. It also plays a very crucial role in SEO and helps your website rank on top.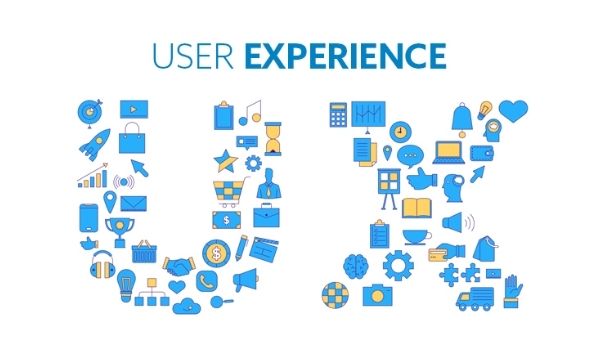 If your website is easy to use and has creative content and videos uploaded that are fun for users to watch and has clear call to actions, then the chances of a particular user staying on your websites are prolonged which results in fewer bounce rates.
You may have excellent material, but if your users have a negative experience, they will abandon your site and never return. This is something that search engines want to avoid at all costs, and as a result, websites that provide a great user experience are ranked higher. So, what constitutes a fantastic customer experience?
A website that has very less loading time. (1-3 seconds)
A website that is mobile friendly
No annoying pop ups
Easy navigation provided
Users must be able to consume your content and navigate across your site swiftly and easily. This is especially significant now that mobile devices are becoming more widespread and account for the majority of web traffic.
In 2021, Google plans to release an upgrade to its algorithm based on user feedback. This neglected aspect of web development is poised to get a lot of traction.
SEO Strategies
User experience and technical ranking elements have some overlap. Web development best practices for increasing page performance, as well as meta data optimization and web architectural concerns, are among them. Meta data enhancements, for example, can increase click-through rates on search result pages, boost image ranking, and even help your content surface in voice searches.
Metrics of User Feedback
Users leave behavioral data as clues while they seek for material, which search engines use as well and can then give their website a whole new look. This may include click-through rates for a certain query or whether a user quickly presses the back button after clicking on a result.
Backlinks
Any link pointing to your page is referred to as a backlink. Search engines consider the number of links going to a specific page as well as the source of those links.
People will want to link to you if you have great material that they perceive trustworthy and comprehensive. Search engines, on the other hand, consider the quality of the links when determining the link's worth. They aren't all made the same.
If you have a sports blog, for example, and a popular sports channel like Ten sports connects to it, the search engine will consider your information to be particularly authoritative and relevant. If your friend's new recipe blog includes a link to you, though, it will not be viewed as significant.
It's worth noting that this ranking signal has been misused in the past by websites exploiting the algorithms at the time. As a result, search engines released upgrades to ensure that search results were accurate. Make certain that any provider who promises you backlinks has been thoroughly vetted in terms of their honesty and methodology.
Do I Need SEO Services?
You might be tempted to conduct your own search engine optimization instead of hiring a professional. If you're in a competitive business, though, it'll be quite difficult to succeed on your own. A law company, for example, will wish to score highly for terms like "lawyers near me" or "contract lawyer."
However, several legal firms may be competing for visibility, and outdoing competitors without specialist expertise and experience can be extremely challenging.
Another factor to consider is the amount of time and skill set required to consistently and properly perform SEO. An effective SEO campaign necessitates a varied range of abilities, including:
HTML
JavaScript
CSS
creation of content
Creative and Innovative Design
Web strategy
Videography
UX/UI
PR
It's also challenging to build and keep media contacts and partnerships with reputable publications. When you need to gain authority and trust yourself, these skills come in handy. It just does not make sense for a company to push itself so far away from its primary business.
Different Kinds of SEO Services
There are numerous SEO services available, all of which should be tailored to your company's specific requirements. Let's take a look at what a comprehensive SEO strategy looks like.
Definition of a Goal
Knowing where to start with your SEO program might be difficult at times. Everything will ultimately boil down to your objectives.
If you have a SaaS solution in a specific niche, your goal can be to raise brand awareness and generate traffic to your product pages. If you're a publisher, on the other hand, your goal can be to boost rankings and traffic for localized search queries. An Experienced SEO and digital marketing agency like Artimization can guide you through this process and get your program on the correct track.
Technical Site Audit
Audits of websites for SEO Examine all technical aspects of your website that could influence how a search engine evaluates you.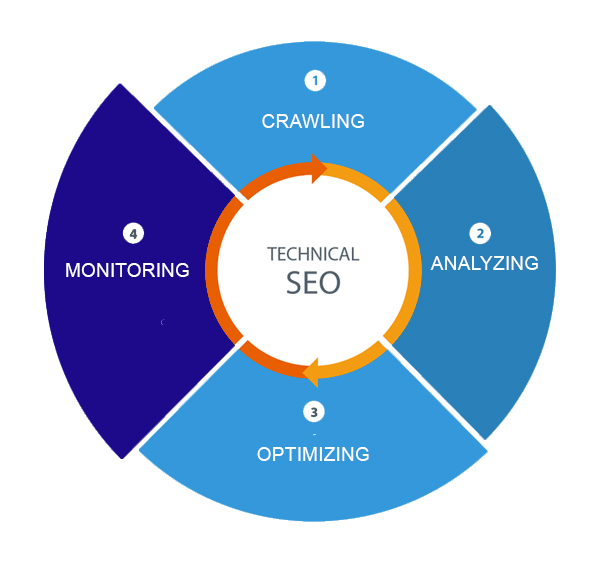 This boils down to the following:
Crawlability: Can a search engine spider find and access your website's content?
Indexability: Are your pages properly indexed by search engines?
User Experience: Does it take a long time for your pages to load on any device? Are there any pop-up windows?
A crawl of your website, code analysis, and a slew of diagnostic tests are all part of a site audit. Site audits often produce thousands of action items, but SEO professionals can help you prioritize.
Keyword Planning and Strategy
This is one of the most important and effective strategy that you can use to attract potential traffic to your website. If your keywords are used and are ranked, then they can be used to increase your website turnover in no time.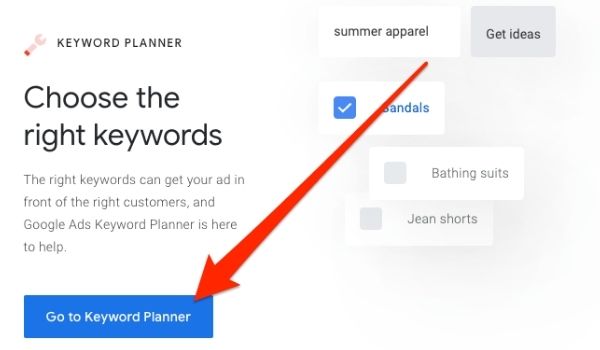 It's critical to match your business's offering to what customers look for on search engines. Keyword planning services necessitate a thorough grasp of your company's operations as well as user behavior. It contains keyword volume trends analysis, competition analysis, SERP analysis, and prioritization. As a consequence, you'll have a tailored keyword approach that will help you achieve SEO success.
High Quality Content and Content Analysis
High-quality content develops your website's authority and is required to enhance organic traffic and rankings. A content gap analysis is usually included in the content strategy, which is usually based on your keyword strategy.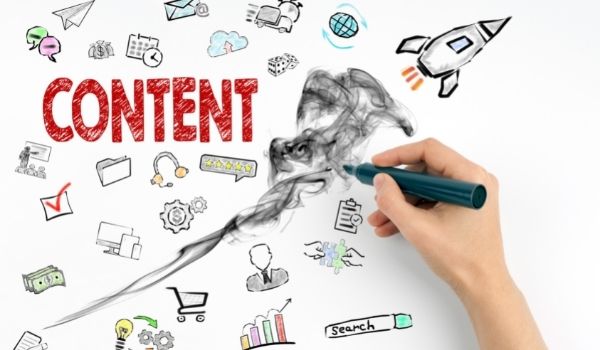 It's possible that you don't have enough high-quality content to rank well for your target keywords. A content analysis and strategy will show you how to get to the top of the search engines.
On page Optimization
These services optimize your existing content for the keywords and themes you want to rank for. Title updates, adding targeted keywords to body copy, using compelling graphics, and improving page layout for engagement are all examples of actions.
Off page Optimization
Your rankings are also influenced by factors outside of your website. Backlinks from reputable and trustworthy websites, Google Business optimizations, reputation management, review site optimization, and social media property enhancements are just a few examples. Off-site optimization will assist amplify your content and, as a result, enhance search engine traffic after you have exceptional content.
Detailed Reporting
You'll never know the full impact of your work unless you report and track KPIs. To measure and learn from your SEO initiative, SEO experts regularly analyze keyword ranks, organic site traffic, search trends, backlinks, and diagnostic testing.
It's a lot to keep track of, and not all monitoring systems are created equal. Working with experts in this field can save you a lot of time and money.
Website Support
Many organizations provide continuous website support to assist you in implementing SEO advice, and many of them do it as a service. Website assistance, for example, would come in handy if you need to ensure that new content is introduced and optimized to your site on a regular basis.
Competitor Analysis
It's not always enough to know that your website's rankings and traffic have improved. You might also want to keep an eye on how your competitors are doing in order to stay ahead of them. Competitor SEO research monitors how your competitors rank over time, as well as key performance indicators (KPIs) including backlinks, domain authority, and expected traffic. If you observe greater competition, it could mean you need to invest more in SEO and content.
Content Analysis
High-quality content is valued by search engines and users, but you may not have the resources in-house to develop it at scale. SEO content development services assist you in developing material that is tailored to your keyword and content strategy.
Monthly Reports:
When it comes to SEO services, transparency is crucial. You need an agency like Artimization that your team can trust and rely on, which is why working with an SEO firm that provides frequent monthly reports is essential.
Your company may get immediate insight into the effects of your SEO campaign with a performance report. For instance, your report could include information on your website's organic traffic, conversion rate, and search engine rankings.
Your SEO company's services should involve time with your dedicated account manager in addition to receiving a monthly report. Your team can ask questions, analyze your report one-on-one, and more when you meet with your account manager on a regular basis.
What to Know More About SEO and How Your Company Can Benefit from It?
For a more in-depth look at what SEO services should contain, visit our website and browse our SEO services. If you have any concerns or would like a free, no-obligation quote for a custom SEO plan, please don't hesitate to contact us.
Ali Zulfiqar
Digital Marketer (SEO Expert)