If you're new to the digital marketing world, then Guaranteed SEO services might seem like the right way to achieve results faster and get your website to rank on top.
But in reality, it is a trap!
Agencies claiming that they can give guaranteed results, unlock your sales potential, or money-back guarantees in less time tend to lure customers into investing in the wrong type of agency.
Keep in mind that SEO takes time. And you have to be patient to see positive results. It might take months or even years for your website to start creating an image and showing fruitful results.
The current market is saturated with many scam SEO agencies that promise to elevate your business and take it to the next level.
We understand that choosing an SEO agency might seem very difficult, as so many agencies promise you different kinds of results.
You also have many perspectives to look for before investing in one, like a budget, previous record, and what kinds of results they have previously offered to their clients.
Keep reading to learn more about such scams, what you should do to avoid such guaranteed SEO services, and discover much better ways to choose the right SEO agency for you.
Are you looking for a trustworthy SEO agency?
Our aim at Artimization is to provide you with excellent yet affordable SEO services.
Contact us
Why Are Guaranteed SEO Services A Scam?
Similar to its name, Guaranteed SEO services are SEO services that guarantee a particular result or some kind of first page rankings on search engines for certain keywords or some percentage increase in traffic.
Regardless of this, such agencies also offer a certain period of the timeframe the SEO agency will guarantee you to achieve such results.
You might be convinced with such tactics, but as convincing as this may sound, this is an impossible promise to achieve.
If they fail to fulfill their promises, such companies will tend to make another kind of offer to you.
Here's why guaranteed SEO is a scam:
No one can control how a specific search engine ranks your site. SEO agencies particularly understand Google algorithms and updates and then make changes on a website, hoping to increase its ranking on SERP.
A trusted, well-reputed SEO agency can only guarantee you about the skills they possess or what they have learned from past experiences.
They would know about all the protocols that need to be followed related to the SEO progress and ensure that whatever tasks they have in their hand are completed timely and regularly reported to the clients.
A trusted SEO agency uses the latest trends use the best SEO practices to achieve timely results.
An agency that is only focused on tempting the clients to give much faster results through false advertising may cause substantial advertising to your website, and investing in such agencies should be avoided no matter what.
Spam Companies That Offer Guaranteed SEO Services Tend To Lure Customers By Offering The Following:
They offer a guarantee for keywords with no difficulty rate at all.
Offering false promises with no intent to fulfill them.
Usually, their SEO services are outsourced, and they work as a mediator.
Poor content quality.
Dangerous link building techniques
Fraudulent link-building techniques using spam links.
Using Black Hat SEO tactics & low-quality link building.
SEO packages that do not cater to clients' unique needs. They use automated sales packages for everyone.
& more such spam techniques and unethical practices.
Guaranteed SEO Services Do More Harm Than Good
Guaranteed SEO services may seem tempting to many customers. Obviously, who doesn't want their website to rank on top of SERPs?
Regardless, choosing an SEO agency that you can trust may seem very difficult and often comes with significant risks that often harm your website and do more bad than good.
Here, we will try to understand the possible risks and discuss why:
Google Explicitly States:
No one can guarantee a #1 ranking.
One of the best reasons you should avoid Guaranteed SEO services is that many Search engines like Google, the most popular search engine itself, clearly warn their users not to work with companies that try to offer such false hopes and promises.
According to a Google documentation in Google Search central, Google explicitly states:
No one can guarantee a #1 ranking on Google.
It also further alarms all of its users to beware of all such SEO agencies that try to guarantee rankings and claim that they have a 'special relationship' with Google. There is no such priority submit for Google. Google has specified the only way to introduce a particular site to Google through our Add URL page or adequately by submitting a Sitemap. What makes it even easier is that you can do that all by yourself with no sot involved.
Google also further states that your SEO can only provide you with an improved estimate. If they try to provide you with any other guarantee like their changes can help your website rank on top of search engines, then you should find someone else.
Confused where to begin?
Explore countless possibilities and get in touch with our diverse team of experienced SEO experts today.
Contact us
Guaranteed SEO Services Carries Inherent Ethical Problems
Even when guaranteed SEO may seem the answer to all your prayers, Noone and I repeat, NOONE can exactly know what it takes to rank on top of what actually goes into Google's ranking algorithm.
There are a lot of factors that need to be considered while performing SEO. SEO agencies can not just directly decide what they can rank and what not.
Though Google offers certain hints about what its ranking algorithms look for a particular website or its content. Many SEO agencies like Artimization have discovered valuable insights through their experience while dealing with clients and doing a lot of in-depth research.
This Google algorithm changes frequently. To keep it discreet so even, the people employed at Google are not aware of how sites will achieve ranking in the upcoming future.
Several other factors also matter beyond the control of any particular SEO agency.
For instance, factors like The kind of SEO activities and tactics other related websites are targeting using the same keyword.
The overall reputation of the company is listed on Google. If a certain product comes out defected in its product, the ranking of the overall website may be affected as well.
However, many SEO agencies are so experienced that they know what a particular website needs to rank on top of SERP.
But even the best SEO agencies can't manipulate results and don't know for sure what is required by Google to rank on top. Especially with the time limit that these spammy guaranteed SEO agencies promise.
Guaranteed SEO Services Tend To Fool Google's Algorithms
Many companies that offer Guaranteed SEO services often use Black hat tactics to achieve higher rankings. These techniques are not allowed by Google.
Black hat SEO refers to a set of practices condemned by Google and aims to trick Google's algorithms and violate the search engine's terms of service.
Though it may cause you short-term success, don't get fooled, and it may harm you in no time.
It is also imperative for you to know that these kinds of tactics can lead your website to severe penalties, and they can get you permanently banned from search engines.
Presently, Google's algorithms are intelligent, and you can not achieve high rankings anymore by 'fooling' Google.
Even if a company uses such tactics and gets away with it, it may at any time come to Google's radar, and as soon as it's caught, it can severely hurt your website.
Black Hat SEO Techniques That You Need To Avoid
The following SEO tactics that are listed below are considered to be Black Hat Techniques and are advised not to practice at all if you want Google or any other search engine to rank your site legitimately:
Content Automation
Doorway Pages
Hidden Text or Links
Excessive Keyword Stuffing
Reporting a Competitor (or Negative SEO)
Sneaky Redirects
Cloaking
Link Schemes
Link Manipulation (including buying links)
Article Spinning use spambots.
Link Farms, Link Wheels, or Link Networks
Rich Snippet Markup Spam
Automated Queries to Google
Creating pages, subdomains, or domains with creating content that is rather duplicate from any other website.
Pages with hostile behavior, such as phishing, viruses, trojans, and other malware
The Wrong SEO Tactics Results In Loss Of Potential Traffic & Revenue
It may look like companies that offer guaranteed SEO services have little to no risks as they provide money-back guarantees. Or you can simply move to some other SEO agency if you're simply not satisfied with the results.
Yes, you might. But the harm that the wrong SEO agency has caused you may take a long time to recover from.
Also, your website will be suffering the penalties and damage caused by such agencies, which would have harmed your brand image and reputation. The process to recover from all of this can be exhaustive and very time-consuming to build back your authority to Google.
If you join hands with such SEO agency that offers such services, beware that such an SEO agency does not possess the required set of skills that your website needs to rank on Google.
As a result, your rankings will fall way below and may harm your website's reputation, which may also result in loss of potential traffic and revenue.
Custom SEO Strategy That Caters To Your Unique Needs & Requirements
SEO undeniably has huge importance in the digital marketing world. Everyone wants their website to appear on the first page of Google so that quality traffic may be generated.
You need to first analyze your audience and analyze your industry's competitiveness, location, and assess your targeted keywords.
Every company has unique needs. If an SEO agency offers the same SEO guarantee to all of its clients, It won't be able to cater to all the unique requirements of every business.
To achieve greater results, Every trusted SEO agency offers a custom SEO strategy that caters to the unique needs and requirements of the customers.
Guaranteed SEO Services May Harm Your Brand Image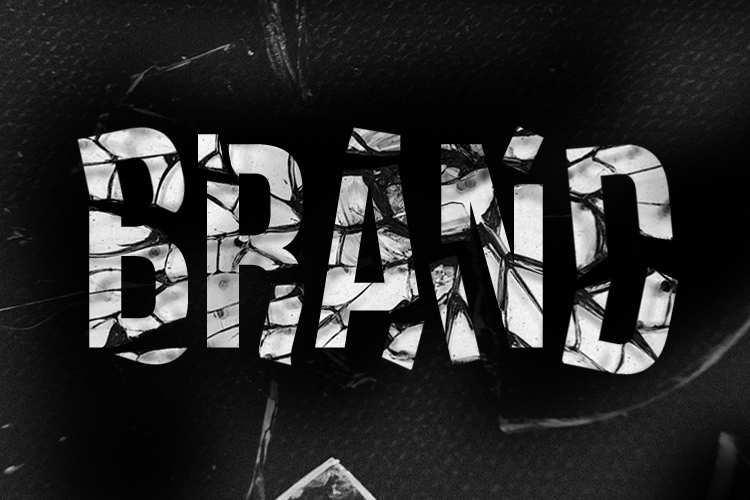 What most spammy companies try to do is they try to deceive customers by including tricky terms in their form of agreements so they might trick you into believing that they offer guarantees. In reality, they have no plans on helping you achieve your targeted goals.
For instance, many such spammy SEO companies that offer guaranteed SEO services offer to find the keywords that they want your website to rank upon themselves. This prerequisite gives them the opportunity to choose the types of keywords that are comparatively easy to rank upon.
It is also important for you to know that these keywords have no such importance in the long run as these kinds of keywords do not help you in bringing qualified leads that may later convert.
SEO not only helps you rank your keywords, but it also helps in building your brand. SEO and brand awareness can easily be said to go together.
It is crucial for you to target the most appropriate keywords to your site that attracts your targeted audience and are much more likely to convert to sales.
What Can You Expect When You Start Working With A Trusted SEO Agency & What Can They Guarantee?
If you don't want to be scammed and are looking for an SEO agency like Artimization that you can easily put your trust in and provide you with the results that you want to achieve to reach your business goals, you should look for the following aspects:
Regular transparent reporting and SEO deadlines that are rather realistic.
They are open to answering all your queries
They possess the required expertise and knowledge
Design custom strategies that are particularly designed to cater to your unique needs and goals.
Have clear communication with you.
Have testimonials and reviews from past satisfied clients to determine how capable and trustworthy they are.
A specific portfolio that highlights the successful projects handled previously
A cooperative team that handles different departments.
Affordable SEO services that do not compromise on the quality of services delivered.
Experience in working with diverse clients and dealing in different industries.
How do I Choose a Trustworthy SEO Agency That is Right For Me?
Okay, if all the best practices and the guidelines outlined by Google are followed, can we then get guaranteed results?
Nah.
That is because Google updated its algorithms regularly. And Rankings aren't static. That means that they keep changing according to where you are located at or your personalization.
Presently, there are many SEO agencies out there. It's obviously hard to rank to put your trust easily in one of them. As there are many that offer so many promises that they would skyrocket your business and help you in achieving the right kind of traffic or even rank on the first page on Google.
Thus, your question shouldn't be, how do I find the right SEO agency, but how do I choose an SEO agency that's right for me?
The first question that would come to your mind would definitely be:
How do I choose a trustworthy SEO agency that is right for me?
There are a lot of businesses that have fallen into the trap of achieving first-page rankings by such shady SEO agencies that provide guaranteed SEO services, only to see their businesses being destroyed and losing all their authority on search engines.
Many invest thousands of dollars trying to achieve 'unlock their sales potential' and then later realised that they've been deceived.
We, at Artimization, definitely don't want that to happen to you. Instead of wasting your time, effort, and money, this article will definitely help you in realizing if the SEO agency you are working with is doing good or doing harm.
SEO agencies like Artimization who have a lot of experience under their belt have a better understanding of SEO and how to help your website achieve rankings legitimately.
Artimization has helped clients like you achieve higher rankings for more than a decade.
Get In Touch To Explore Countless Possibilities
Are you looking for a trustworthy & experienced SEO agency to drive results legitimately?
Our aim at Artimization is to provide you with excellent yet affordable SEO services that deliver results.
Our agency will design a custom strategic plan for you before initiating anything.
Confused where to begin?
Contact us today to explore countless possibilities and to get in touch with our diverse team of experienced SEO experts.
Farah Khan
Farah is an ambitious content manager and is dedicated in creating, improving and maintaining content to achieve our business goals at Artimization.