Learning how to establish an e-commerce firm, like any other business, isn't always simple — but setting up, creating, and managing websites where entrepreneurs, designers, and artists of all kinds can sell their wares is now easier than ever. And now more than ever, the future of ecommerce business is incredibly bright. The first and foremost thing that you need to keep in mind is to what product you need to sell online.
Times are rapidly changing in this day and age. More people want to be their own employers and have control over their own destiny and why not? This aim is now more accessible than ever thanks to the internet, and ecommerce is one exciting way to achieve it.
Even so, figuring out exactly how to launch an ecommerce business from zero to a fully functional one that can truly generate cash can be extremely tough.
Because there is so much information to go through and so many ecommerce words to learn, making a plan of action to prioritize your resources is essential as you construct your own ecommerce business strategy.
This article will show you how to go from having nothing to having a fully operating ecommerce business.
Read Also : 10 Reasons Every Small Business Needs A Website
What Is The Best Way To Start An Ecommerce Business?
When considering how to start an ecommerce firm, the following considerations are likely to spring to mind:
Excellent client service
A high-resolution photograph of the product
Selling proposition that is unique
You are correct. This reasoning process is very logical. To be successful, you must provide exceptional customer service. If you want people to buy from you, you'll also need an appealing and trustworthy website.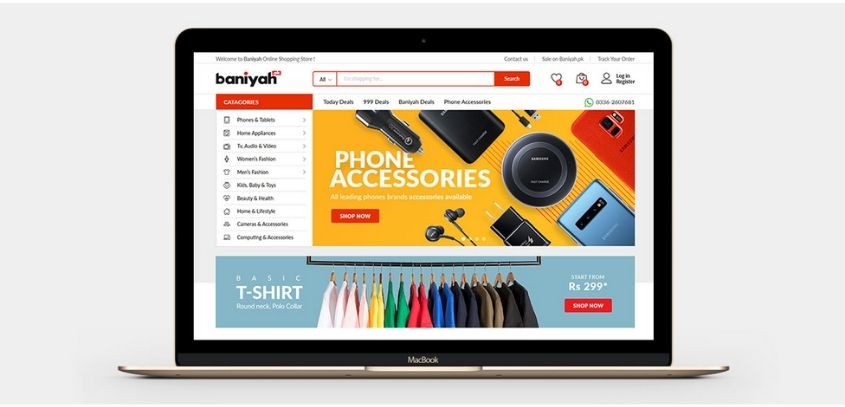 Keep in mind, however, that a successful ecommerce firm is the result of a combination of these factors working together. These elements determine whether an ecommerce store is a 1 or a 10 on a scale of 1 to 10.
At Artimization, we see this a lot with first-time entrepreneurs: they can lose sight of the most crucial aspects and spend days building the perfect business, only to close it after a month.
Having sales and customers coming should be the main focal point of any ecommerce strategy.
Ecommerce marketing efforts to drive traffic to your store will result in sales, and sales will result in additional visitors. Similarly, you must first make sales before you can provide excellent customer service to customers who purchase on your site and before you can settle on your brand's distinct voice.
If you aren't able to sell anything, you're finished before you've even begun.
While it's exciting to start a new ecommerce business with grandiose plans, we recommend putting your dreams aside and focusing on the most realistic measures first.
An excellent platform like Shopify is best for this.
While it's exciting to start a new ecommerce business with grandiose plans, we recommend putting your dreams aside and focusing on the most realistic measures first.
LinkedIn co-founder Reid Hoffman's insightful words are key to remember at this point: "If you're not embarrassed by your initial version of your product, you've launched too late."
This is especially true for ecommerce enterprises. The idea is to get up and running quickly and start thinking about how you can use ecommerce marketing to drive revenue.
We walk you through the full process of starting an eCommerce business step by step, making it as simple as possible.
Finding the Right Ecommerce Products
If you're new and are just starting out to the world of ecommerce, you might be unsure what you should sell. In fact, getting stuck on this is one of the main reasons why people never start their own ecommerce business.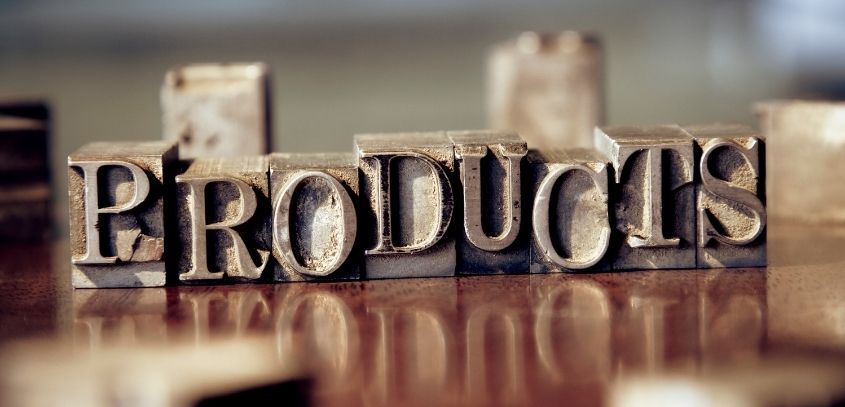 In reality, you must be clever in finding a group of products or a single item that is trending or difficult to locate in stores or on famous ecommerce sites such as Amazon.
As a result, adopting the generic path and selling books or jewelry will almost certainly lead to a dead end. There are already a number of large businesses in the market who can meet those requests.
Instead, focus on more specific things that appeal to a specific demographic. Making a list of potential things to sell in your store is a good place to start. Consider what you, your friends, coworkers, or family members would be interested in. For more ideas on what to offer, look into social selling sites like Pinterest, Etsy, or even Instagram.
Once you start looking, you'll find inspiration everywhere, and you can always check whether your product ideas are viable by searching for them online.
Pick an interesting niche to launch a successful business online.
You must choose the perfect niche to launch a successful online business. What is your specialization? What marketable skills or expertise do you have? What role do those abilities play in the market? What kind of goods would you like to sell?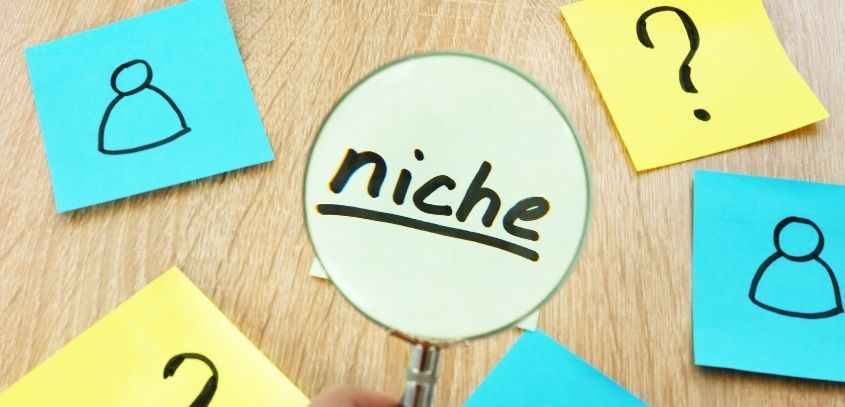 Start by researching the market to get a feeling of what kind of business you'll be running. Examine other businesses in your industry to have a thorough competitor analysis and discover what they're doing right and what they're doing incorrectly. When you're looking at a very successful e-commerce business in your industry, think about how they're reaching out to customers.
What do you like about their website?
What is the business model of this company?
When it comes to finding your specialization, you'll need to answer the following logistical questions:
Do you have a physical or digital product? Decide what kind of merchandise you'd like to sell.
How are you going to get it if it's a digital product?
Will you be able to handle production on your own or will you want assistance?
Will you run your company on one-time orders, bundles, or a subscription basis?
Gather as many company ideas as possible, as the e-commerce market is booming and you'll be up against a lot of competitors. Before you start an e-commerce business from the ground up, you should think about what makes you and your company unique.
Make the most of your expertise if it is in high demand. Start a blog to write about your skill and promote yourself as a thought leader in the field if you have years of expertise in freelance writing, for example. You can use your e-commerce store to sell editing services, print-on-demand items, and paid online courses in your field.
Do your research
It is essential for you to have a thorough competitor analysis around you and do some study on their history and company model, as well as researching trendy products to acquire product ideas to start an ecommerce business. Consider what you can learn from what they're doing. Find out what people in your industry or specialty are seeking for and how you might give it in your own business.
You'll also need to figure out how to overcome the hurdles to entry in your field. Will you have to spend money on advertisements? Are you going to require ecommerce software? Do you want to spend a lot of money on fancy photography equipment or design software? What are the alternatives if the answer is yes but you don't have the funds to do so? What can you do with the resources you have? When starting an ecommerce business, it's ok to start to keep it simple.
Determine any market gaps you believe your product or service can address. Don't get discouraged if you're delivering something that already exists. Simply strive to deliver the service in a way that no one else can.
Choose a product and a market for it.
You can choose your first profitable e-commerce product using a number of tried-and-true tactics. You might address a market need, appeal to a small niche market such as hobbyists, or tap into your own personal passion. Use these methods to locate the ideal product or service to market.
Inventing new things to sell
Consider your own personal experience when developing your product. Have you worked in a field that allows you to see things that others don't?
If you're strong at recognizing trends, use that knowledge to help you make a decision. Is there a need in the market for something that people will need in the near future, based on industry trends? Recognizing a significant trend early on can help you become a market leader.
It's crucial to understand the difference between trends and fads. A fad is something that gains popularity for a short period of time due to its novelty. When you build a firm around a trend, demand will almost surely wane once the buzz has died down.
On the other hand, a trend is something that meets an existing need in a novel way. People are unlikely to become bored with them because they meet an existing demand.
Customer reviews can also reveal a lot about what your potential customers expect from a product. Look through reviews of similar products to see what individuals have to say about what they don't like about them. It's a fantastic place to acquire new product ideas. If at all possible, include that in your product or service. In a crowded market, addressing an unmet need is a good strategy to set your product apart.
Make sure you hunt for terms outside of Google when doing so. While Google is the most popular search engine, online marketplaces such as Amazon and eBay also have their own search functionality.
Analyzing Your Results
Looking at market and product-based criteria can help you estimate how much it will cost to set up and manage your online business. If you're selling a tangible product with a low price point, you'll need to sell more of them to make a profit than if you're selling something with a greater premium.
Digital items, on the other hand, are less expensive to produce and can be priced more in relation to the value they bring. As a result, they may be a better fit for a small business owner or a solitary entrepreneur just getting started.
These factors can help you get a good picture of the potential of your product or service, as well as prevent frequent mistakes made by people in your niche industry.
If you've concluded that there's enough of a demand for your goods after considering all of these variables, you can go on to securing other elements of your business before launching and building your retail firm.
Choose a delivery method for your product.
If you're selling a real item, you'll need to figure out how to get it and ship orders to your customers. You can look at a few different models here:
Make it
You handcraft the product and deliver it to the customer. If your product is something you can buy the components for and create cheaply, such as homemade soap or ceramics, this is a great alternative.
To begin, you'd have to buy materials in smaller batches, and your profit margin would be less. However, you can control the cost and risk, then scale up as your resources allow.
Manufacture it
If you don't have the ability or tools to build your product yourself, you could work with a manufacturer. This approach is only viable if you have a product that you want to sell in large quantities, as manufacturers typically require bulk orders. If you go this way, you'll need to be able to handle the costs of those massive orders.
Purchase items in bulk and resell them.
This strategy entails purchasing commercial or independent versions of your desired goods and then reselling them at a profit through your store. Because the manufacturer determines the purchase price and the market determines the markup, you don't have much control over pricing. Wholesale product margins are normally around 50%, so if you acquired a product for $8 a unit, you'd normally sell it for $16.
DropShip
Dropshipping is a wonderful alternative if you don't want to deal with inventory. It entails collaborating with another company that will send your product when someone orders it. Because there is no upfront investment to create the goods on your end, your margin is higher.
Build Your Own ecommerce Business
It's time to pick a platform and start building your online store now that you're ready to go live. Setting up an ecommerce website can be difficult, but there are numerous ecommerce platforms to select from, so you'll want to see which one best suits your demands.
For instance, Artimization creates custom websites that allows you to create a sleek, professional-looking website that interfaces with e-commerce systems such as Woocommerce and Shopify. In no time, you'll be up and running and ready to accept payments.
Choose an ecommerce platform that allows you to design your store, add branding, configure the payment gateway, and accept as many payment methods as possible so you don't turn away clients who want to pay in other ways. When constructing your store, it's helpful to lay out a site map — from the homepage to product pages to checkout — and then travel through it to ensure that it'll work well for your customers and that there are no blockages in the way of selling your products.
Promote your ecommerce Business
It's finally time to tell the world about your new firm and start selling your products once everything has been planned and put up.
Now that you're ready to bring in clients, your study into your target demographic should give you an idea of where you'll run your advertising and what content you'll develop.
Don't be scared to market to your target base through different media. If you have a blog, advertise it on a variety of social media platforms. Use Twitter, Instagram, or YouTube to share niche-related content. Experiment with alternative marketing strategies, such as Instagram marketing or partnering with affiliate marketers. Make your landing pages shoppable to make it simple for consumers to buy your products.
You should also create your online store page with the goal of generating new leads.
Consider your web layout content and product description, and make sure they follow current SEO guidelines. Make sure your website is straightforward and simple to explore.
Create an email list to build a database of people who are likely to be interested in your product. You'll be able to send them future offers, discounts, and promotions because you'll have a direct channel of communication with them.
It's also a terrific opportunity for them to provide you feedback after they've purchased your goods or service.
How to Begin With Artimization
Even if it's totally online, there's a lot that goes into beginning a retail firm. Although the procedure may appear daunting, you can complete it! Work your way through it step by step, and don't worry about getting everything perfect right away. Learn by doing and adapting along the way. You may build a successful ecommerce business that you can be proud of with a little time and practice.
Farah Khan
Farah is an ambitious content manager and is dedicated in creating, improving and maintaining content to achieve our business goals at Artimization.