Every website owner dreams of getting onto the first page of Google. If anyone wants to have a successful website then employing SEO techniques and combining UX is imperative.
Difference between SEO and UX (Explained with Examples)
SEO and UX stand for Search Engine Optimization and User Experience respectively.
Search engine optimization is basically the implementation of specific techniques to increase the quantity and quality of traffic to your website through organic search engine results.
User Experience is explained in its name. It is making your website user friendly so that it is a pleasurable experience for them. It includes everything like web design, the company's website, product services, etc.
A while ago, mastering SEO was easy. All you needed to do was to fill your page with keywords and you would rank first on the page.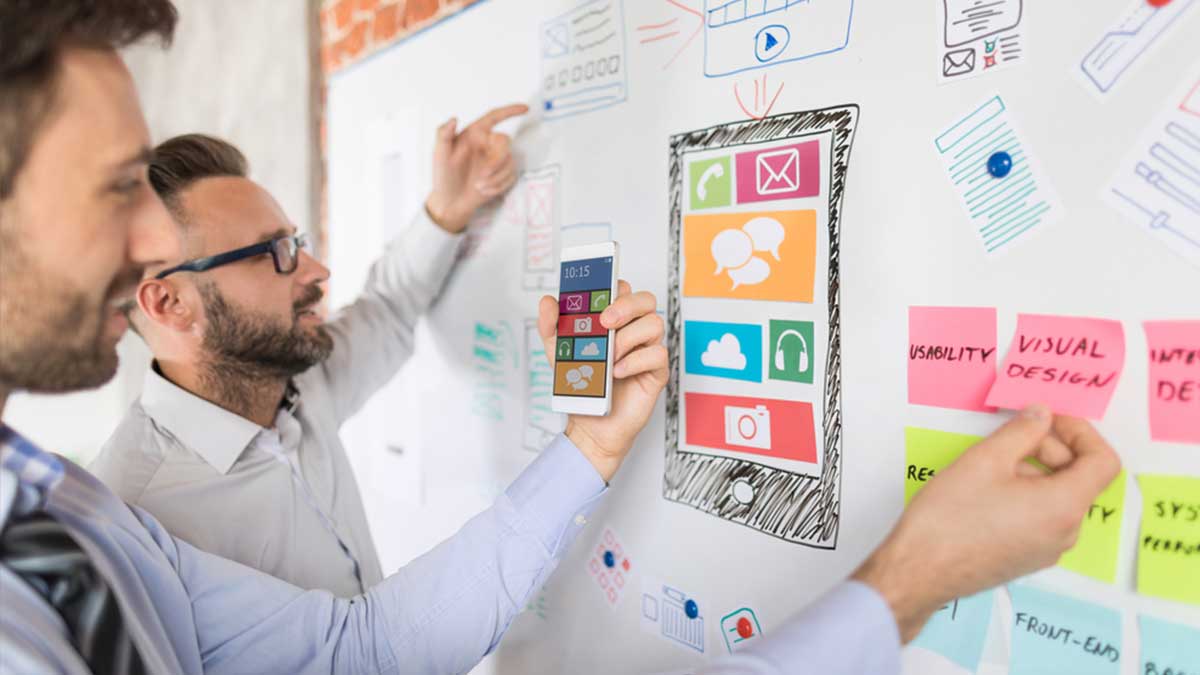 Now, most search engines like Google, Bing, etc. have multiple algorithms and ranking factors that a website goes through to determine where it ranks in comparison to other websites. SEO helps you rank highly after being scanned by the algorithms. Website creators optimize their websites to satisfy the algorithms.
UX has now become one of the best SEO practices if not the best. How easy is your site to navigate? Is your website fast, responsive, and secure? Is your website mobile-friendly? How good is your content?
Now someone who spams keywords on to their website isn't as likely to rank higher as spamming keywords results in redundancy which negatively affects the user.
UX and SEO: Then and Now?
In the past, User experience and SEO were seen as two separate entities where you had to sacrifice one for the other. It was believed that to please the algorithms, you would need to displease the users but this is an old idea of SEO. Although optimizing a website for SEO might involve you doing something differently, newer algorithms have been created to work alongside UX. Nowadays the goals of SEO and UX have become pretty similar.
What changed to make UX more important?
Search engines evolved as time went by. So did their algorithms. The key goal for a search engine is to comfort and ease everything for their users so they rank websites that they believe will provide that experience.
As new algorithms emerged the primary focus turned to user experience or UX and these algorithms learned to evaluate which websites are useful and user friendly.
Previously websites used to try to exploit the system by overloading their website with keywords, but now Google and other engines are beginning to penalize these websites as they do not provide a good UX. So now a really good UX could be the key to achieving higher rankings rather than abusing SEO.
How do SEO and UX go hand in hand?
You need to master SEO and UX to earn a top spot on the search results. They go hand in hand. SEO drives traffic to your website, and UX helps you make those users customers and ones that will return.
UX compliments SEO. After SEO allows your website to be found, UX will keep those users on your website for a longer time. This way your UX will help boost your ranking as well because the more time a user spends on your website, the better the feedback that is sent to Google or any other search engine. That search engine will then increase your rank which improves your SEO.
Good UX will allow users to find exactly what they need on your website. You must provide the information they are looking for so that they come back to your website when they need to. A good navigation system on your website will allow users to go to the different sections on your website and keep them engaged on your page.
UX will also help you turn traffic into customers. Users enjoying your website will engage with your website or business. When a customer will be faced with a decision of buying, a website that they enjoy most will be the one they are likely to prefer. You must engage users as it will greatly benefit you and your business. If you do this very well, you will be able to retain customers.
With all of this in mind, a good UX will turn your website into a top-ranking page that provides value. This will grow your SEO campaign exponentially.
Most Impactful Elements for UX and SEO
Navigation: We went over how important navigation is. Navigation is the base your audience uses to browse your website. It also influences how Google will go through your website. The key to navigation is to keep it simple and easy to use. The user should have no problem going from part of your website to the other.
Site Speed: The faster your website loads, the better. A user's time is valuable and they do not want to wait for your page to load. If it takes too long to load, not only will your potential customer leave but Google will lower your SEO ranking because Google wants its users to access information as fast as possible. Site speed improves UX as well because people will stay on your site longer and it shouldn't take them long to access the information they need.
Mobile Compatibility: Your website should be just as good as it is on all devices. Since a lot of the internet is accessed through mobile devices. Providing a good UX is important on all fronts to engage all types of customers. Your site should follow all the other rules on mobile as well. This means you will need to change your website to please users on mobile devices.
Combining SEO and UX
Include the following on your website to make the most out of both SEO and UX.
An SEO-friendly design
CTAs (Calls to action)
Images and Videos
Quality, Unique Content
Put the Users First
Always make your website for your users, in a way in which they would like it. Have your users fill feedback forms, go through testing, etc. Do everything you can to satisfy your user because after all, users should always come first. If you keep that in mind then you will be on your way to making a successful website.
Haris Siddique
Head of Digital Operation and Business Development at Artimization