The process of checking to verify if your website is updated, relevant and working well is known as website maintenance.
It's all about staying on top of security updates, adding new material, encouraging traffic development, and ensuring sure your website visitors are satisfied.
Keeping a website well maintained, organized, free from all errors and attractive is important to companies big and small in order to engage and retain potential customers.
Website maintenance services are critical for attracting and maintaining clients, as well as improving your SEO and Google results.
Whether the size of your business is big or small, you'll need to keep your website up to date. But what exactly is it? What is the best way to keep a website up to date? What are the main advantages? Let's take a closer look at the subject and address all of the pertinent questions.
Why do I Need to Maintain My Website?
Consider websites to be like a machine that has to be oiled on a regular basis. Let's compare them to an automobile for the sake of this post. To ensure that your car gets you where you want to go, it has to be serviced on a monthly basis. You purchased it, and now you must keep it well-maintained and appealing to ensure that it is continually operational.
The same may be said of your website. You've spent money on it, and you've spent valuable time creating content and presenting your company in the best light possible. A website, on the other hand, is not something you build once and then leave to run on its own. That, at least for the time being, is not how the digital world works.
Regular monitoring of your website is necessary for keeping your business running efficiently.
Your company's online visibility is built on the foundation of your website. People go there to learn about your business, get your contact information, and buy your stuff.
You may miss out on big opportunities, such as new leads and potential sales, if your website isn't running properly or is out of date.
Because web design accounts for 94 percent of initial impressions, if your site isn't up to date and functioning, visitors may have a negative image of your company.
Furthermore, if you run an ecommerce firm and your ecommerce capability is down, customers will unfortunately be unable to purchase your goods.
What is Website Maintenance?
Do you know how you inspect your automobile for leaks and damage on a regular basis?
Website maintenance, on the other hand, is the act of checking to determine if your website is functioning properly.
It's all about staying current with security upgrades, boosting traffic growth, and pleasing Google.
Website maintenance services are, in reality, a necessary component for attracting and retaining customers.
We've all experienced the difficulties of working with WordPress sites.
You should perform frequent check-ups on your website to ensure that it is updated, free from any types of errors and relevant.
Not once a year, not twice a year, but every year. We're talking about regular monitoring to keep your company functioning smoothly and your consumers happy.
A Quick Checklist on How to Maintain a Website
Do you know how frequently you should delete spam comments from your posts? Weekly! Or how often should your domain name be renewed? Annually!
It's time to start taking care of the most fundamental and critical web maintenance duties as soon as your website is up and running. We've divided these services into discrete duties and the frequency with which you should conduct them.
To be done weekly
You need to check that all of your pages are loading efficiently without any type of errors
Run a security backup and make sure the former version of your site is backed up
Make regular updates to website software and plugins so that your website is updated
Check that all of your forms are running smoothly
Be sure to remove any spam comments from pages and posts
Check your pages religiously to see if there are any broken links
Search for 404 errors and fix them immediately or redirect
Write and post one or more blog posts frequently to keep your targeted audience engaged and encourage SEO traffic.
To be done monthly
Keep a check the load speed of your website and make sure that nothing is bogging it down as this enhances the user experience of the site.
Analyze your security scans and make sure nothing is out of order
Make sure to review website statistics from the previous month
Check your blog posting to see if there are any articles that need to be updated or there is any information that you need to add.
To be done quarterly
Assess your website layout and structure – does it need any type of improvement?
Check the graphics and image quality that you have included – does anything anything be updated?
Review SEO and meta titles and descriptions to make sure they are effective
Test your call to actions or the pop ups that appear.
Review your workload for more efficiencies to see if anything can be computerized so that your workload may be decreased.
Test your website on all devices specifically mobile phones and browsers to make sure it displays correctly
Review advertising and marketing campaigns to see if anything needs to be changed or updated.
To be done yearly
Update any reference that is required to do so to the current year.
Review each page for any type of grammatical errors, content accuracy, typos, and relevancy
Keep a check on any active email addresses that appear on your website and see if any are excessive and needs to be deleted
Ensure that you renew your website domain
By having a thorough competitor analysis, review whether a website design update is lacking
Review all of your top ranking blog articles and see if they need to be or require to be updated with fresh content
Benefits of Website Maintenance
Websites are the windows to your business, just as eyes are to the soul.
When clients or search engines arrive at your website, they're looking for something to indicate that you're a serious company. A company that provides a valuable service that also provides results.
Your business will attract and retain clients, provide helpful information, and maintain strong search engine rankings if you update and maintain your website on a regular basis.
Let's take a closer look at the most crucial advantages of routine maintenance.
What are the benefits of having a website maintenance plan for your company? Here are a few of the more compelling arguments.
The majority of clients conduct their research on the internet before buying a product or a service.
87 percent of people perform some kind of online research before making a purchase.
People that are thinking about buying something from you will most likely end up on your website.
If your website provides them an unfavorable impression of your firm, they'll most likely go to a competitor's site to continue their search, and you will be at the verge of losing a potential sale.
Customer Experience
Let's pretend for a moment that you're a customer visiting a website.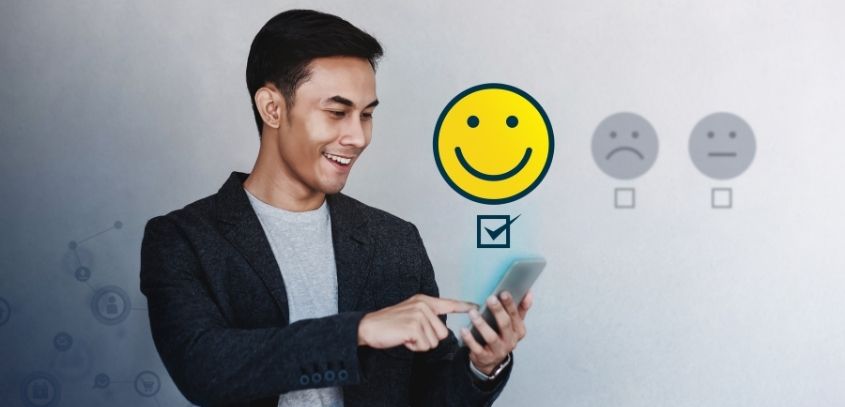 Slower loading times, spamming messages every 5 seconds, and dead links abound on that website. You'll most likely be annoyed and frustrated.
Now envision that you've arrived at a well-maintained website. You notice a lovely website design, discover useful information on the blog, and navigate the site with ease. You will be content and joyful.
Nearly 89 percent of companies compete primarily on the basis of customer experience today. In 2010, only 36% of respondents did so.
As a result, it's as clear as day: routine site maintenance can result in a pleasant consumer experience.
Not only will you impress your customers, but you will also generate more revenue.
Customers will be enticed to purchase your goods or service since your website made a good impression on them.
Furthermore, these clients will become your brand ambassadors. They'll tell their friends and family about your website and recommend it to them. All of this is provided without charge.
If visitors abandon your website soon after entering, Google may interpret this as a hint that it isn't relevant.
This increased bounce rate may result in worse rankings in search results, resulting in fewer traffic to your site.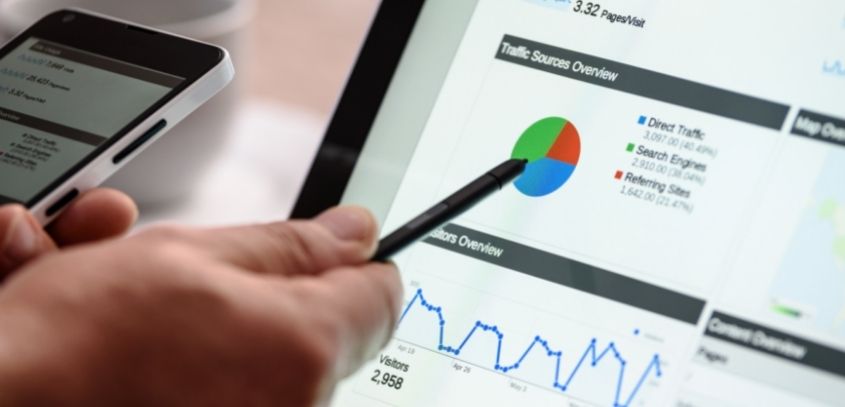 Customers aren't the only ones who come to your site. Other things, which we refer to as website crawlers, are crawling your website.
These crawlers have the ability to either promote or bury your firm. But what exactly is SEO and why is it so crucial?
In a nutshell, Google uses its Google bots to examine your website.
These Google bots are on the lookout for vital pieces of information that tell Google how valuable your website is.
Your website's keyword optimization, structure and organization, and site problems will all be scrutinized by Google.
If a Googlebot examines your website and discovers badly coded redirects, duplicate pages, or error pages, your SEO rating will suffer dramatically.
Meaning, your company will have a low search engine ranking and clients will have a difficult time finding your website.
Driving legitimate traffic to your website is critical to your business's survival, so make sure everything is optimized properly.
Customers will typically click away if your website isn't working properly or appears to be obsolete. It will give your company a bad first impression.
Customers may believe that your firm is unprofessional if your website appears unprofessional.
Your website aids in the expansion of your business.
Your website is critical in assisting users in making a purchase. Your site facilitates purchases in the case of ecommerce sites. You'll miss out on possible sales if your site isn't functioning properly.
The user experience is important to site visitors.
Consumers who have a bad user experience on a website are more likely to shop with a competitor.
Regular maintenance helps to avoid bad user experiences and encourages visitors to stay on your site longer, boosting your chances of earning a sale.
The security of your website can be improved with a website maintenance plan.
Cyber-attacks cost American businesses $15.4 million each year. Cyber-attacks are often costly to repair, and you may lose clients who no longer trust your firm with their sensitive information.
Regular maintenance keeps your security systems up to date, which helps safeguard your site from cyber threats.
Customers will feel more at ease making transactions on your site if you keep your security measures up to date.
Customers want to do business with a company they can trust. A website with many broken links, obsolete material, and dead pages, on the other hand, is a client turnoff.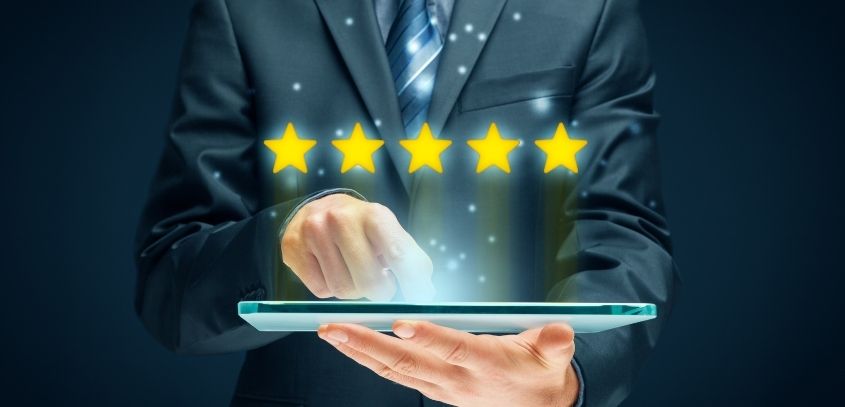 They'll get the idea that your company is outdated, insecure, and irrelevant.
Regular upkeep is crucial if you want to present your company in a favorable light and promote yourself as a safe and innovative organization.
Redirect your old pages, fix your broken links, and create fresh content. Only by doing so will you be able to make a positive impression on your customers and acquire their trust.
Cost Savings
Long-term neglect of your website's health might lead to an accumulation of faults and concerns.
Inadequate site maintenance might result in downtime or even a full loss of revenue. If a number of things go wrong, you'll have to pay thousands of dollars to rectify the situation.
As a result, investing in web maintenance services to keep your website healthy and error-free is always a better option. Your company, as well as your budget, will be grateful.
How much does it cost to keep a website up to date? (Click Here to See Packages)
Silver

Gold

Platinum

US$179
Best for personal & SMBs.
(Smaller sites)

US$249
Best for Blogging & enterprise.
(Larger sites)

US$449
Best for ecommerce.
Full coverage speed & security.

Gtmetrix (A Grade Score) Guaranteed
Gtmetrix (A Grade Score) Guaranteed
Upto (99%)
Upto (99%)
Upto (99%)
Full Website Backup
Full Website Backup
Detailed performance audit report
Detailed performance audit report
Minify Javascript and CSS
Minify Javascript and CSS
Combine Javascript and CSS
Combine Javascript and CSS
Advanced Image Compression
Advanced Image Compression
Plugin Audit & Optimizations
Plugin Audit & Optimizations
Cdn & Caching Setup
CDN & Caching Setup
Testing & QA
Testing & QA
Before & After Report
Before & After Report
Woocommerce Optimization
Woocommerce Optimization
WordPress Website Security Protection
WordPress Website Security Protection
Deep Security Scan
Deep Security Scan
Hardcore Security
Hardcore Security
Security Plugin Configuration
Security Plugin Configuration
Monitoring (DDoS) Attack
Monitoring (DDoS) Attack
Weekly Maintenance
Weekly Maintenance
Database Optimization
Database Optimization
Spam Management
Spam Management
Hacker Safeguard
Hacker Safeguard
Uptime Monitoring
Uptime Monitoring

US$179

US$249

US$449
Cost estimates vary depending on the purpose of your website, the size of your audience, and the amount of content hosted. The various pricing ranges have been addressed below.
A Personal Blog for Small Businesses
A small blog usually does not receive much traffic and has few requirements. This can be hosted for free on a blogging platform like Google Blogger.
It might also be self-hosted using a platform like as WordPress, with low monthly charges for domain name renewal and hosting.
Active Medium-Large Blog with a Large Audience
If you have a profitable blog with a large following, you'll probably want to go self-hosted with some tweaks.
This will necessitate more frequent upkeep, upgrades, promotion, and backups, as well as a little higher financial expenditure.
Only use the company website for marketing purposes.
This will need to be self-hosted, with a minimal design template and restricted content, similar to the medium-large size blog.
With regular upgrades, promotion, and backups, it will be low maintenance in terms of upkeep.
Websites with a lot of customization
Because you'll need to be attentive about website maintenance, this will be a higher financial expenditure.
You're in charge of a large amount of content, code customization, and client information.
If you don't have an in-house IT department, we recommend investing in a web maintenance package to keep up with your website's needs.
Web Application Created From Scratch
This will be your most significant financial commitment.
Your web application was created from the bottom up for a specific reason, and it must always remain in top operating order or your business will suffer.
This will almost certainly necessitate a dedicated team of developers who will keep a close watch on the upkeep.
Learn More about Website Maintenance with Artimization
It can be time-consuming and frustrating to maintain your WordPress website on your own.
Working with freelancers might lead to a lack of collaboration and poor website maintenance. The cost of hiring an in-house staff is prohibitive.
This brings us to your final and greatest option: hiring a web maintenance business such as Artimization.
A website maintenance business can look after your website and improve its functionality and security on a timely and cost-effective basis.
We offer a wide range of services, including web management, hosting, and maintenance. Artimization performs automatic updates to keep your website up to date.
Find out more about our website maintenance packages by visiting our page or contact us to book a free consultation today!
Haris Siddique
Head of Digital Operation and Business Development at Artimization