It's no secret that writing blog entries or articles on your company's website is a terrific method to both increase the amount of material on your site and engage with your audience on a more personal level. Creating a buyer centric content pillar strategy on the other hand gets the wheels turning on to up your content game.
At Artimization, we have a team dedicated to creating a content pillar strategy who are familiar with numerous ways to get a jump on the content pillar approach.
Many marketers online make the first mistake of focusing quantity over quality, cranking out short content pieces every day in the hopes of attracting more traffic.
Using content pillars is a wonderful approach to stay organized, consistent, and produce high-quality content that your audience will enjoy.
The creation of SEO-friendly content is no longer sufficient for your blog, particularly if Google Analytics shows that most of your traffic comes from a few top entries. Artimization has years of experience in crafting high quality content that ranks on top of popular search engines.
You may imagine you have the potential to access the top page of Google as long as your content is better than average. This is frequently not the case, unfortunately.
We are all aware that higher rankings can mainly be reached due to two factors: content quality and links to it. 10X content has the capacity to gain high-level links apart from fulfilling the first condition for rankings.
It is necessary for you to publish articles and blogs that are ten times as big as anything on Google, if you're planning to overrun the competition if you want your article to rank on top.
The truth is that it is not easy to create a lot of good quality material. There is a major difference between a business blog that's full of glossy, uninformative entries and the type of high-value material that naturally draws people towards it.
What is a content pillar strategy?
Pillar content is information that answers all of the questions a person might have about a particular issue. It was created with the goal of providing value to the reader while also ranking well in search engines.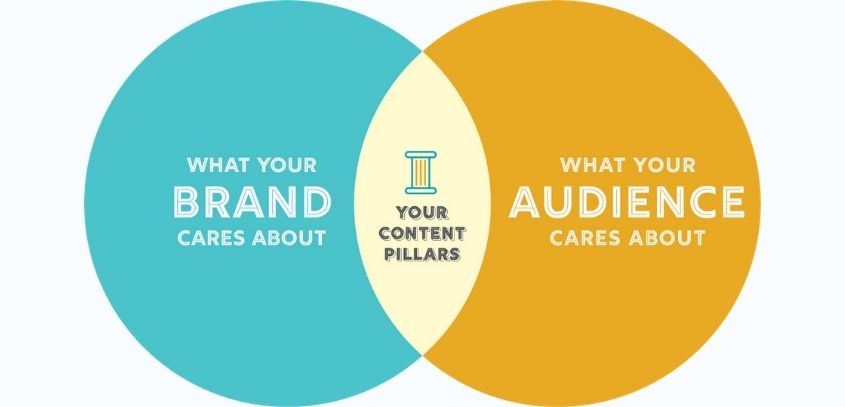 A pillar content strategy incorporates site structure into your content generation, which will boost your Google rankings and user experience.
It is primarily intended to address all elements and questions that a user might have regarding a subject.
To begin, content pillars will assist you in determining your specialty. Being a specialist in one or a few areas will help your audience grow more quickly.
Preparing good content is no longer challenging due to rising competition and increased need for content writers. It is almost universally practiced. However, "good" is no longer sufficient.
So, how do you set yourself out from the competitors and improve your content? The answer is in creating 10X content, which is material that is 10 times better than everything else on the internet, as coined by Rand Fishkin of Moz.
The Basic Characteristics of Content Pillar:
The following are the basic qualities of pillar content:
It provides thorough, reliable information to solve an issue or answer a query.
It differs from other content on the subject in terms of scope and detail.
It's a blend of reliable, useful, and fascinating.
In the context of business blogging, pillar content is a collection of posts that represent your site's best work. These are the articles you'll recommend to new visitors, as well as the ones that will be beneficial to readers long after they've been published.
Although blog posts and articles are excellent examples of pillar content, infographics, movies, and other informational sites can also be included on a pillar page to support the theme.
This fundamental material is essential for everyone in your area, and if done well, it may be beneficial to your target audience for the foreseeable future, never losing relevance and always attaining a high ranking.
Advantages of Pillar Pages
The benefit of pillar pages to users is self-evident: they provide all of the information they need on a topic in one spot. However, there are even more advantages for website owners, such as:
Spending more time on your site's pages. Users will spend more time consuming material if there is more of it available.
The bounce rate has decreased. Users will not return to Google to discover another source if they find what they're looking for on your page.
There are a lot of backlinks and social media shares. Pillar pages are widely and frequently shared, particularly among influencers in a given sector.
Increases traffic to your blog or website over time. Because pillar material is evergreen, its value does not dwindle with time.
A high Google positions. Increased visibility on SERPs will be aided by the high word count, shares, and backlinks.
Because pillar content goes beyond typical blog entries, it takes a little more time to create. Take a look at the procedure and important characteristics listed below for developing your own series of pillar articles if you're interested in using this powerful business tool on your own website.
Understand Your Targeted Audience and What They Desire
Building pillar content for your personal or company blog may appear to be a solitary endeavor – after all, isn't this an opportunity to share your deepest feelings and most valuable advice with your readers?
In a nutshell, yes and no. It's crucial to create unique pillar material, but it's even more crucial that the themes you select to address resonate with your target audience. If you want these vital articles to show your company in the best light possible, it's crucial that they're as useful to your viewers as possible.
In order to answer the following questions, take a comprehensive look at your social media analytics tools, Google Analytics, and CRM database:
Is the majority of my audience male or female?
What is the average age of the people in my audience?
Which ethnic groups are represented in my audience?
What are the geographical locations of my audience members?
What do I know about the average educational level of my audience?
What is the socioeconomic status of the people in my audience on average?
Answering these questions will offer you some ideas on how to best approach your audience in your pillar content posts, but you'll need to do even more research before you start writing on the next topic.
It's totally understandable that doing this requires a lot of time and effort. Therefore, we here at Artimization have a team that is fully dedicated in promoting your online presence. Which allows you to have more time in concentrating on other important aspects of your business.
Now that you know who your audience members are, it is time to unearth their concerns, as it will help you generate relevant concerns for each of your posts under the pillars to comprehend their pressing demands.
You may use your audience to discover the best ideas for content:
Are you a target audience member?
If so, try remembering how you felt when you were a beginner in your field and what you thought about. Think of the questions you had and the things you desperately needed to learn, and then use these ideas for your article on a pillar.
What do your audience on social media talk about and like to see?
You may still get a glimpse of your minds and interests by following online discussions on social media platforms, especially Twitter (try utilizing Advanced Search Twitter) and LinkedIn if you don't belong to your own target demographic. Read through the messages of your followers and look at the topics mentioned, which articles are most commonly shared and which messages are shared most commonly. You should use this information to create your pillar items.
How are other bloggers in your field dealing with pillar content and what is their strategy?
It's quite important to have a good idea of what kind of strategies your competitors are using. Having a thorough competitor analysis is always better if you ever plan to overrun your competition and rise on top.
If you still have difficulties in developing ideas for topics, check the contents of your popular competitors. Tools such as SEMrush and Ahrefs can be used to do competition analysis. As long as your audiences are similar, the subjects on other industry sites are probably good for your own audience (no plagiarism!).
What type of text presentation would be perfect for your audience?
The potential of high ranking and transmission of your material, including guidelines on how to use it, listing-based postings, statistics, is diverse.
Which are the success gaps for your user?
There is a gap in business between what the corporation wants and what the user wants, which is known as the success gap. You want, for example, to convince people to download and utilize a productivity application. The desired result will be more productive for the customer. They can't be effective with your app alone — they can have poor working habits, time management concerns or be susceptible to discouragement. Addressing these content deficiencies will enable your current consumers to succeed and will also bring new people who have similar problems – people who will probably use your app.
Create Ground Breaking Excellent Content That Has Value
The aesthetic of your blog post or article, however, should be top-notch, because bad quality content might lead to a high rebound rate and lower rankings.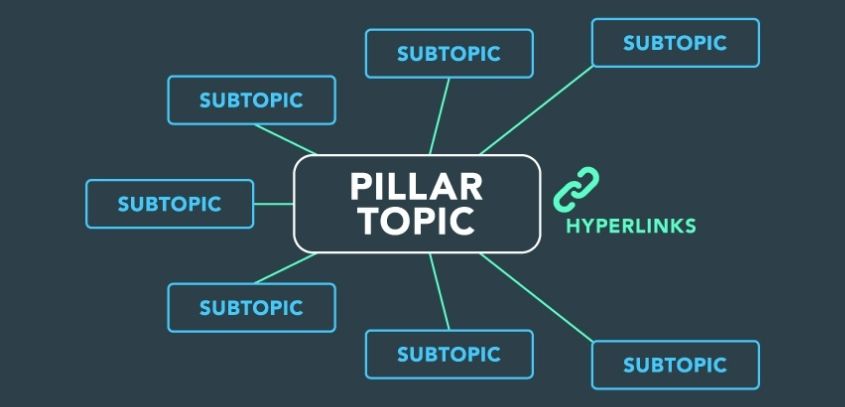 Or for example, for a services organization, the average bounce rate could be about 30-50 percent. Note that 50-60% is higher than typical, but not necessarily a concern. That something's wrong would be 70 percent Plus.
Here are a few tips for maintaining the quality of your content:
In your text you should have no grammatical mistakes problems. Hire a professional editor to edit your essay if you don't know the difference between "their," "there" and "they're."
Your content ought to be reliable. That means that when you mention any statistics, facts, numbers, quotes etc, you should always link to the source. The link to leading sources while providing advice is a good way to ensure confidence in your contents.
It should be intriguing and valuable for your content. It must satisfy the user's needs, probably to learn something on your article.
It should go unanswered, but we shall always say it: The content should be original (unless you mention another reputable piece of content – and quote it). Plagiarism is "[the] practice of taking the work or ideas of someone else and transferring them to oneself." Don't ever do it. Never do it.
Content should not have common facts as they are not intended to produce 10X content. Your content has to be unusual, so you have to take the time to undertake thorough investigations or conduct your own studies or experiments to provide fresh information, if you can't find it.
You should not have many publications, particularly if they cover the real material of your blog posts or articles. This is the quickest way to bounce a site visitor!
No connections to low-quality or spammy sites should be provided for your material.
Including the user's intention, content should be generated.
Regularly advertise your pillar articles to keep them on top
The last thing you want to do is allow them to sit down and languish on your website once you have developed and published your pillar content. Keep them in front of your audience, instead, by encouraging them in several places: From the "About" page Link to them.
Share the contents of your online organizations and communities. If members think it's valuable, they will probably post it on their blogs and make your content more exposed. Make your social networks and increase postings for additional exposure if you have the funds.
Link to your blog post and then send an email to each individual to let them know that you have done so. Tag it when you publish on social networks, too. It is essential to connect to your homepage pillars, as it boosts the traffic visibility and search engine rankings.
Inside current blog postings, add internal connections – most of them popular. In your e-mail newsletter, always add new and very effective stuff.
list new or more popular posts, like a side bar or at the bottom of a page, throughout your website
As long as your pillar articles are of high quality and value, your promotion of this same series of pieces should not be uncomfortable time and again.
After all, these pieces should nevertheless bear lasting value to your public, making them worthy to be shared frequently, assuming you have done your research and content development process well.
Keep Your Content Updated and Refreshed
Finally, keep an eye on any developments in the industry requiring your contents to be updated.
For any kind of pillar post, proper maintenance is crucial as these are the foundations of your entire blog and should always be part of the rest of your material. Do not be frightened of being draconian in editing and checking all your column entries often to verify their relevance.
In the event that your products are outdated or irrelevant by changes to your industry, you will want to refresh your content so that it continues to serve your audience with exceptional value. This is particularly true, because referencing outdated or wrong information might have a detrimental effect on your reputation over time, when you plan on promoting your pillar papers frequently.
The continuous updating of blog entries also helps Google's ranks to increase. Don't forget, though, to change the current date on the pillar material, as Google demands that the content piece be updated to recognize it. Indicate that a brief note is updated on the top of the piece.
Keep SEO In Mind When Constructing A Content Pillar Strategy
SEO plays an essential role in constructing a content strategy that works for wonders for you. Once you decide what you are working on then it is necessary to search for certain keywords that your targeted audience have ben using to reach to your page.
Remember, it should be a keyword that is broad enough to allow you to develop valuable content, but not one of those big-ticket keywords for which you have no chance of ranking.
Artimization puts the time in to research such relevant keywords that are aligned with your company, goals that the services that you tend to offer. We aim for a higher monthly search volume that has low competition so that your company can easily make it to the first page of google.
Takeaway
You must provide the initial boost to encourage people to see your expert-quality content that took you hours and hours to write.
It's not enough to simply put content on a page; it must serve a purpose.
Take the time to build your pillars, ensuring that the plan is tailored to your needs and company's ultimate objectives.
When you're done, your website will have a stronger foundation, allowing you to continue growing and expanding your content, establishing your voice as an authority in the eyes of both users and search engines.
If you want your content strategy to be successful and provide you with greater ROI, that will help you feel more confident and consistent on every platform, feel free to Call us or book a free consultation today!
Ali Zulfiqar
Digital Marketer (SEO Expert)