The word "digital marketing" is a big one. It includes everything from content creation to sponsored advertisements, and each technique has advantages and disadvantages to consider. Your marketing approach should be divided down into a carefully selected set of smaller paid and unpaid strategies.
During the coronavirus pandemic, every firm is looking for low-cost, high-impact advertising choices.
Customers are spending more time online than ever before, yet businesses are cutting back on marketing investment.
Pay per click advertising is one of the most tried and effective methods of Internet marketing. Google AdWords was first introduced 20 years ago, and it continues to evolve year after year.
It's also one of the most common forms of marketing, with businesses spending more than $100 billion on it each year.
Paid advertising can have a significant impact on your company. Many businesses use it to jumpstart their expansion in the early stages of their operations. Some companies even rely on it to drive traffic and generate income.
PPC advertising has a slew of enticing advantages.
There's a convincing case to be made for Google Ads (or Microsoft Ads) whether you're attempting to persuade your boss or a client.
What is Pay-Per-Click (PPC) advertising?
Pay-Per-Click (PPC) advertising is a type of marketing in which you pay a tiny fee each time someone clicks on one of your ads.
Instead of paying for predicted impressions, you only pay for the traffic these advertisements produce, making them an excellent choice for companies that desire complete control over their performance and budget.
Google Ads, Microsoft Advertising, and Facebook Ads are the most popular PPC advertising platforms; yet, considering the volume of searches and amount of possibilities, Google is by far the most value for any PPC campaign.
Send targeted traffic to your website in very less time
There are many effective strategies to expand your business, but one of the advantages of PPC marketing is the speed with which you can funnel high-quality traffic to your website.
Although SEO can bring in a lot of traffic, it can take months to gain traction. For referral traffic, social media is either a feast or a famine. Pay per click, on the other hand, allows you to set up a targeted PPC campaign in just an hour and start receiving qualified traffic the same day.
You don't need to be an expert in content marketing or SEO, nor do you need to spend weeks or months creating a community.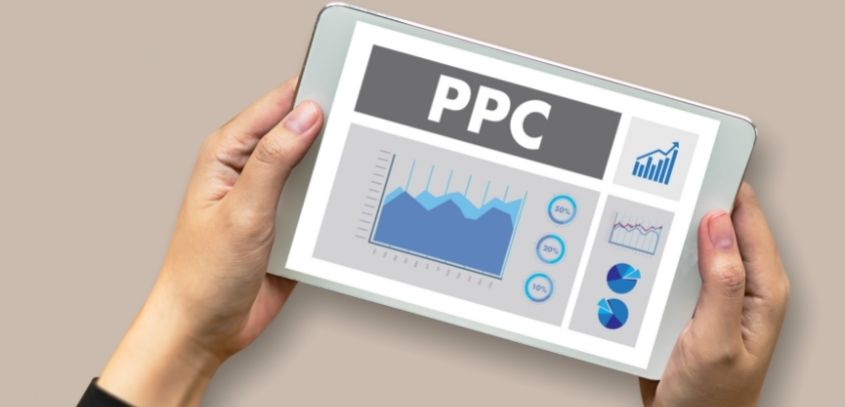 All you have to do now is conduct keyword research, create a campaign, and enter your billing information, and you're ready to go.
You have complete control over the amount of traffic you receive.
It's difficult to scale a firm with unpredictably high traffic and income.
It's stressful enough to wonder where your next sale will come from, and let's face it, you don't need another issue on your mind. You already have a lot on your plate.
By providing a constant flow of traffic your way, pay per click advertising will add consistency to your business. Setting a daily budget gives you control over how much or how little you get.
To obtain a decent indication of how much traffic you can expect on a daily basis, divide your campaign's daily budget by your average cost per click (CPC), and the result is the average amount of traffic you can expect.
You Pay Only When You Get Clicks
The advantage of pay per click advertising is that you only pay for clicks.
If someone searches for a keyword, you're bidding on but doesn't click on your ad, you won't be paid. While most would consider this a failure, it actually provides free brand exposure!
One of the hidden benefits of PPC marketing is this. It allows you to keep your brand in front of relevant search inquiries. You didn't get the click this time, but it could help you get it next time or maybe obtain an organic search from the same person later on.
The best aspect is that it's free exposure in front of your direct competition.
If your competition is unable to solve their problem, this maintains your brand in front of your potential customers' minds. And the more often your ads appear in such searches, the more well-known your brand gets.
Concentrate your marketing efforts on your ideal consumer.
We're only interested in folks who are seeking for us.
What about the rest of the audience? It makes no difference.
The purpose of marketing, and specifically PPC, is to display the right product to the right person at the right moment. To be the answer they're looking for while they're looking for it.
You may uncover the terms and phrases your potential clients are most likely to use while searching for your products or services by conducting keyword research. Bidding on only these keywords ensures that your advertising is only viewed and clicked on by the people who are interested in them.
This greatly increases the chances of converting them from a prospect to a paying customer.
You can also target your adverts based on their location, interests, demographic data, and a variety of other factors. This is one of the benefits of PPC advertising over other marketing methods.
Select from a number of different campaign and objective types.
PPC is no longer only about generating leads or revenues. There are a TON of PPC campaign kinds to choose from to market your business, including YouTube video advertisements, brand awareness campaigns, and app downloads.
Types of PPC Campaign Objectives
Use your campaign to generate sales on your website, over the phone, through your app, or in person.
Sources of Leads: Encourage customers to take action by requesting a callback, downloading a file, or signing up for a webinar in exchange for their information.
Website traffic: Send highly focused traffic to particular landing pages on your website with website traffic.
Consider your product catalog: Get your catalog in front of new potential clients.
Brand recognition and reach: By putting your brand in the spotlight, you may broaden your audience.
App promotion: Increase the number of downloads and engagements with your app by promoting it.
Types of PPC Advertising Campaigns
Search: When you make a search query on Google.com or on the websites of their search partners, you will see traditional adverts.
Display: Display advertising are typically graphic ads that are displayed online or in apps and have a complex set of optimization requirements.
Shopping: Direct users to your product pages to expedite the purchasing process.
Video: To build interest in your product or services, show your video ad to a target audience.
Smart: Create automatic advertising that require little to no management and appear on Google, Google Maps, and search partner websites quickly.
Discovery: Find out how to increase sales and traffic with aesthetically attractive advertising that appear on YouTube, Gmail or other search engines.
Whatever type of business you have, there is a PPC campaign that can help you achieve your objectives.
YouTube video advertisements are one of our favorite sorts of campaigns to run. They're almost the ideal ad format. Video commercials have a higher response rate than text ads. They're excellent for informing your audience, promoting your business, and exhibiting your product.
AND the best thing is that it's entirely free if the viewer skips your ad!
It is, without a doubt, one of the most cost-effective methods of keeping your company in the minds of your clients.
Craft and curate the user's experience with your brand with care.
It's impossible to predict how consumers will interact with your website when there's a lot of traffic. You can offer them hints and gently prod them in the right direction, but there's no assurance they'll do or go where you want them to.
With sponsored advertising traffic, you won't have to worry about it. They just see what you show them and go where you tell them to go. You have complete control over what appears on the sites they see and when they view it.
Are your site's visitors getting lost in the navigation and failing to convert? It is not to be included!
Are you worried that they'll click on the wrong CTA? There should only be one on the page!
Curating the information, page design/layout, and interaction flow helps people stay focused and get closer to converting.
This is why paid marketing campaign traffic converts at such a high percentage compared to other types of traffic.
Visitors who did not convert on their first visit should be retargeted.
You won't convert everyone who clicks on your advertising, no matter how good your targeting is or how well-designed your landing page is. Some of them will abandon your site without taking any action.
This would normally be considered a missed opportunity, but not with remarketing efforts!
These paid advertising campaigns show your ads online or in applications to people who have previously visited your site. Seeing your advertisement will remind them of your business and provide you with a second chance to persuade them to take action.
Someone leaving your site doesn't necessarily indicate they don't want to conduct business with you.
It just indicates that they were interrupted, sidetracked, or had to deal with something.
Remarketing allows you to reintroduce them to the conversation and start a new one.
Only show your adverts in certain areas.
It can be difficult to get the word out about your local business. Your competitors have most likely gotten a leg up on you and have the search results locked down tight. It will take you months, if not years, to gain access to those desired positions.
So, what can you do now to make yourself stand out?
Setting up local PPC advertising might help your company get ahead of the competition and in front of new clients.
You can limit the visibility of your campaigns to certain geographic areas. This might be as large as your entire country or as particular as individual neighborhoods.
You also don't have to reveal your advertisements to everyone. The only people that need to see your advertisements are those who are close enough to do business with you.
For brick-and-mortars and local contracting businesses with a specific service area, this is an invaluable strategy.
Test new versions quickly to improve your site's UX.
Conversion rate optimization's overall purpose is to increase your site's conversion rate. You discover potential pain points that are keeping clients from converting and devise strategies to alleviate them.
This isn't accomplished by replat forming or making a slew of changes all at once. It entails making a large number of little, individual adjustments over a long period of time in order to achieve a large overall change.
Using the numerous targeting choices and on-demand traffic at your disposal, AB testing your changes with PPC traffic is a terrific approach to achieve that.
You have complete control over the amount of traffic you receive and the direction it travels.
When you compare how users engage with your old and new pages, you'll be able to discern if the modification you made was a good one.
And the more eyeballs on a modification to your site's UX you can acquire, the more confident you may be in making it.
Conversion tracking from beginning to end to clearly define your return on investment
There are a few fundamental truths in life: death, taxes, and the need for profitable web marketing.
Only by tracking your return on investment will you be able to tell if it is or not (ROI). To do so, you must first understand where your traffic originates, what it produces, and how much you've spent on it.
When it comes to SEO and social media, because there are so many factors at play, this can be risky, but not with pay per click. Every component of PPC can be tracked and monitored, making calculating your ROI a breeze.
This KPI can be measured and tracked to see if more optimization is needed or whether it's ready to be scaled out.
Experience The benefits Of PPC Advertising with Artimization
Some firms are afraid to invest in PPC advertising, but the rewards greatly exceed the dangers. You only need an expert staff to handle your pay-per-click ads, and you'll see results in no time.
PPC advertising is a rapidly growing and ever-changing market.
What worked six months ago may no longer work, which is why it's critical for agencies like Artimization to stay on top of the latest features and methods for reaching your target audience online.
As a company, you probably don't want to waste time trying to figure out how to navigate the world of Internet advertising.
Instead, you should concentrate on more vital duties, such as keeping your company afloat.
Rather than employing, training, and maintaining an in-house team, we believe that employing a professional PPC management firm is easier and more cost-effective.
Our PPC experts have extensive knowledge of search engine and social media advertising.
You won't have to worry about spending time (and money!) on ineffective ad campaigns when you work with us.
Call us today or book an online consultation without any cost to begin your online marketing journey.
Ali Zulfiqar
Digital Marketer (SEO Expert)