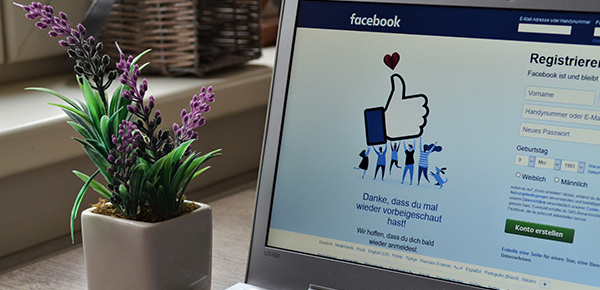 Guess who is ruling the Facebook marketing zone and providing finest services?
To promote your brand across the international markets Facebook is considered as an ideal channel. Artimization is a digital agency that is providing astounding Facebook marketing services to multiple at a time and supporting them to attract more and more customers across the world through Facebook advertising.
Needless to say there are infinite opportunities for brands to expose their products and services to the countless people at a time. Artimization provides fresh, trendy, creative and pioneering modes to connect your target audience with your brand across the world. Our Facebook marketing consultants even keep calculating your performance rate which not only helps brands in understanding whether the brand is hitting its goals or boosting the ROI, it also helps you in predicting your future market position.  Through figuring out what campaign was the most effective and engaging for your brand or either which strategy worked outstandingly for your brand, you can determine what kinds of ads and elements your brand's target audience expects from you or on which aspects you need to improve.
We aim to support each brand and to optimize the entire brand, particularly on Facebook with valuable campaigns and appealing posts. We assure that all of the brands get the most out of the Facebook marketing, We don't care about the size of your business, we don't value the proportions of your business scale even if you are running a small business or brand our team is always here to optimize and to make the most of your outreach from b2b marketing or to help you in getting benefit from the vibrant marketing prospects that the channel offers.
Let's invest in something worthy yet profitable
Facebook is proven as one of the money-spinning social media channels for brands, Facebook marketing services that Artimization is offering are the greatest solutions that give brands a marvelous opportunity to connect with their customers without any communication barriers through the global markets. Over the precedent journey of Artimization, we have nurtured successfully and bowed out as one of the leading online marketing company by providing qualitative 500+ social media marketing projects in UK, USA, Australia, and other global countries. We provided 400+ brands' precise social media marketing strategies and ads. Our social media marketing consultants shed light on giving superior visitor engagement and traffic generating to your brand's service pages.
After interpreting all necessary information for brands we move to one step further to utilize the collected information and methodical to conduct and to make data-driven conclusions about how to optimize and deliver effective ads through content, graphics, workable tactics, and other Facebook marketing tools.
We not only help you to strike your goals on most possible ways but also support you in maximizing your ROI. The proficient marketers and strategists of Artimization plan premium schemes and ideas of Facebook marketing to lift your growth graph upward and to put your brand in the leading zone.
Hit targeted audience
Although Facebook marketing looks like a mass marketing but in reality it is only workable and profit generating when done accurately. The major technical element that boosts your brand's awareness is hitting right and targeted audience, Facebook marketing is like a game of football where to score the points you can hit the goal from any boundary of the ground but has to be clear about the directions and arrangement of the goal before hitting the ball. Artimization is a digital agency that has expert marketers who work as a team and help brands in reaching their target audience through outstanding and targeted Facebook marketing and strategies.
Effective Facebook campaigns
Are you ready to break the walls with exceedingly effective and creative facebook campaigns? We offer purr-fect yet amazing ideas for facebook campaigns. Our creatives mindfully design campaigns that catch the attention of the audience and make your brand viral in a highly positive way. Artimization and its Facebook management team support brands in capturing the fame and being in the long term memory of customers through the most innovative Facebook campaigns and tactics.
Excessive page likes
Is millions of followers on your page is a fantasy for you? If yes, then you have opted on the perfect social media platform, we can turn your dreams into reality! We are marked as initiators in the ground of social media marketing; our experts offer an assorted range of services concerning social media marketing. Our strong suit is focused skills in social media marketing, predominantly Facebook.
Our goal is to make your brand popular and leading among billions of users and to provoke the viewers to give your brand a worthy glance. We aim to strive in the most effective manners and help you in increasing your page followers along with their engagement with your brand.
Catchy & engaging content
We know how to convert the affairs into trends and when to avail golden opportunities.  We believe in catching the fame of your brand more as a trendsetter than just making the follower. The professionals of Artimization have absolute commands on generating humorous, creative, sensible, catchy, and engaging content for brands that helps them in attracting customers and being in the long term memory of them.  We make sure to design campaigns with exclusive elements that will make your brand impressive and unforgettable in the minds of viewers.
A quick checklist of Facebook marketing services our customer receives!
Ad campaign
Paid Ad Campaign
Competitor Analysis
Social Engagement
Facebook Contest Setup
Twisted Replies
Facebook Remarketing
Facebook Pixel Setup
Inquiry Forwarding
Customer Support