Google owns YouTube. Which is the reason why you advertise on YouTube with the help of Google Adwords Network. The cost of YouTube depends on various different factors.
Did you know that every month, over 2 billion logged-in users visit YouTube?
Because of its large audience, firms are increasingly turning to YouTube for advertising.
However, if you're considering advertising on YouTube, you're definitely wondering: how much does YouTube advertising cost?
You're surely aware that, behind Google, YouTube is the second most popular search engine.
In 2019, the video streaming platform has 1.68 billion monthly unique users and 2 billion total users.
These figures alone make YouTube an attractive advertising platform for any company looking to increase its visibility.
Advertising on YouTube began more than a decade ago, and the video ad styles have seen numerous changes since then.
You've come to the right place if you're curious about the cost of YouTube ads and the advertising options available on this platform.
We'll talk about the cost of YouTube advertising in the future, as well as what video commercials include and most importantly how these ads can eventually be used to promote your business.
Why It Is Important For You to Consider YouTube Advertising
Before you decide to promote on YouTube, consider whether you have the resources to produce high-quality films.
You may make your own YouTube ad by shooting a video or using any kind of free platform.
You may also combine your YouTube marketing approach with the launch of a YouTube channel for your business. The key is to build a tailored and dynamic channel that appeals to the target demographic.
Here are three compelling reasons to give YouTube advertising a try:
High Amount of Traffic and Enormous Reach
One of the most compelling reasons to consider advertising on YouTube is the platform's massive reach.
Because your potential consumers are almost certainly watching YouTube videos on a daily basis, why not target them with a YouTube ad?
SEMrush's Senior Vice President of Marketing, Maxim Roslyakov, reaffirms this point, saying:
Any YouTube ad is in fact content in itself and as such, these ads can serve different purposes. YouTube ads are a perfect match when it comes to both raising brand awareness, due to its enormous audience, and reaching out to potential customers who might be willing to purchase products and services.
Advanced Targeting:
Another significant reason is that you have advanced targeting capabilities. This means you won't be wasting money on folks who aren't interested in what you have to offer.
Users can be targeted based on their gender, age, and location, as well as more advanced targeting based on subjects, phrases, and online behavior.
Furthermore, Find My Audience can help you learn more about the people you can reach on YouTube.
Another advantage is that you may target individual channels and producers, which is not possible on other popular platforms such as Instagram or Facebook.
To maximize the success of your campaign, we recommend making targeting optimization a priority.
Tracking:
Even if you're new to video advertising, YouTube makes tracking and measuring the success of your campaigns simple.
The real-time analytics will help you determine whether your video advertising are performing as expected.
Last but not least, have a look at these instructions on how to make a YouTube ad.
Let's take a look at how much it costs to advertise on YouTube.
How Much do YouTube Ads Cost?
When it comes to YouTube advertising costs, there is no set amount.
The cost of YouTube commercials is determined by the video's duration, intricacy, number of camera angles, and number of words in the script.
The video ad type you choose is another cost element, so you should consider your budget and needs before making this option.
YouTube commercials cost roughly $5,000 on average, including the expense of filming your video as well as the cost of advertising on the platform.
Youtube Trueview Ads: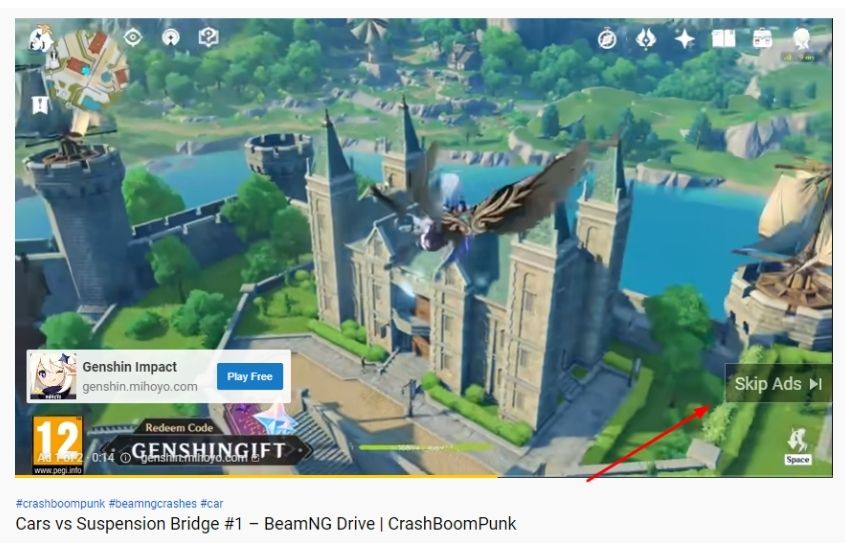 Depending on the target audience and marketing goals, YouTube Trueview advertisements or in-stream ads will cost between $0.10 and $0.50 per view.
Youtube Discovery Ads:
The cost of a YouTube Discovery ad or a YouTube display ad is approximately $0.30 per click.
Youtube Bumper Ads: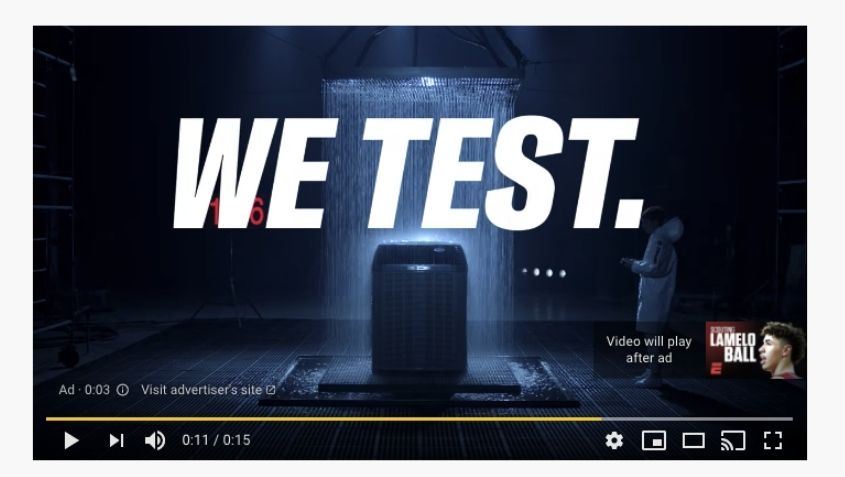 Bumper advertising on YouTube are priced on a CPM basis, which means you only pay when the ad reaches 1,000 impressions. This form of YouTube advertisement often costs between $1 and $4 per thousand views.
Masthead Ads:
Masthead advertising have the most reach in the shortest amount of time, so expect to pay a lot of money for them.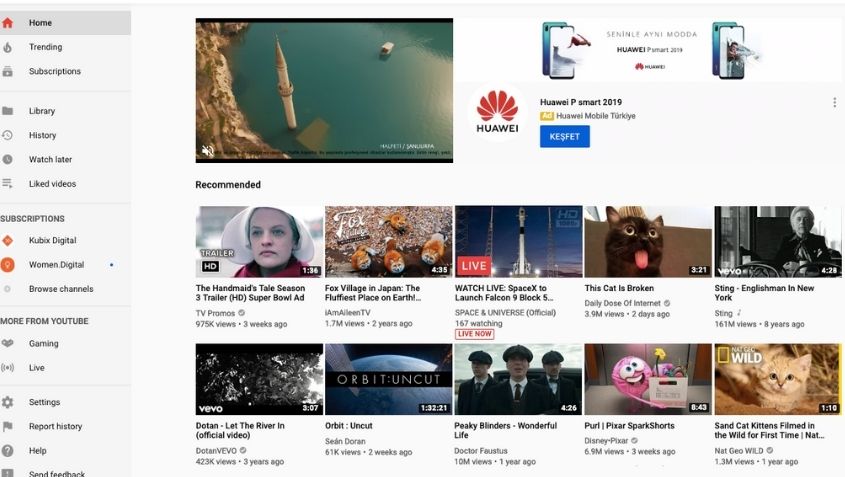 If you need a more comprehensive campaign like this, $5,000 should be the very minimum budget, taking into account the cost of making your video and the cost of YouTube advertising.
Most advertisers start with a minimum of $10 per day for a campaign and gradually increase it once they've established what works best for them.
The average cost per view on YouTube is between $0.010 and $0.030. As a result, the overall cost per 100,000 will be roughly $2,000 per person.
6 YouTube Video Ad Formats
There are a variety of video ad formats you may employ to market your business on YouTube.
The best part is that you won't have to pay anything unless people respond to your ad and interact with it.
We'll go over each one because they each have their own set of advantages.
Skippable in-stream ads
Since YouTube began enabling video advertising, these have been the standard adverts that appear at the opening of every video.
They were previously known as TrueView commercials, but the name was changed because you now have the option of adjusting the video's billing time.
This specific ad format can be aired at the start, middle, or finish of a video. The length of the advertisement should be between 12 and three minutes.
The most popular ones, though, are roughly 30 seconds long. You'll only be charged if someone interacts with the ad or views 30 seconds of it, as previously stated.
They'll have to watch the entire thing if it's a shorter one.
Because this video ad type permits the user to skip after five seconds, your video must compel the viewer to take action in a few of seconds.
On the official website, you can also find out more about the product. This implies that all of the key information is included, and even if viewers do not interact with the ad, they will understand what it is about and may decide to look it up later.
Non-skippable in-stream ads
These commercials can appear at the start, middle, or finish of a video, but unlike the previous version, they cannot be skipped, requiring the user to watch the entire video.
Because they can only be 15 seconds long or less, your message must be clear, simple, and compelling.
You don't want the audience to be annoyed because they have to go through a boring and obnoxious 15-second ad before they can watch the video they desire.
This ad is primarily used to create brand awareness.
Video Discovery Ads
This form of ad will not appear before or during a YouTube video, rather it will appear as a suggestion in the search results or in the right-hand sidebar as related videos.
It's also possible that it'll show up on the YouTube mobile homepage. In this instance, you'll be charged every time someone watches the video, regardless of how long they view it for.
As shown in the sample below, these types of video advertising are excellent for demonstrating how a product operates or what it has to offer.
The first option, in response to the user's search for "how to make bread," is a video ad for bakery equipment, namely a rack oven for bread and pastry manufacture.
Bumper Ads:
Bumper advertisements are non-skippable video advertising that are only six seconds long or less, unlike in-stream ads. You will be billed each time they appear, as usual.
They're also better for companies looking to raise brand awareness. Because they're so short, the material must be concise and easy to understand.
The advantage is that you will have your target audience's attention for six seconds. As a result, after watching the entire advertisement, users will most likely obtain some understanding about your company.
Users don't have to wait for the "skip" button to get to their video, making this format more pleasant than others.
Instead the users just need to be a little patient for 6 seconds and the original YouTube video will resume naturally.
Outstream Ads:
Outstream advertising are ideal for expanding your campaign to include mobile devices as well. These are more commonly found on Google-affiliated websites and apps than on YouTube pages.
This form of ad is typically found in banners on mobile websites, either in portrait or full-screen mode.
They're unique in that they start playing automatically with the sound turned off, and viewers can unmute the video by tapping it.
You'll only be charged for this form of ad if the user watches two seconds or more of the video ad, so only the most interested users will drive up the cost.
Masthead Ads:
This is a more expensive ad option that requires a reservation with a Google sales agent.
It's ideal for reaching a large audience and increasing brand awareness in a short period of time.
These commercials appear at the top of the YouTube feed and auto play for 30 seconds or longer with the sound turned off.
These advertising can be widescreen or 16:9 in aspect ratio, and the right-hand side panel can incorporate information directly from your channel.
These sorts of YouTube advertising, however, are more expensive than others because they are based on a cost-per-day or cost-per-thousand-impressions basis.
The Bottom Line:
Despite the fact that YouTube is a wonderful medium for promoting your business, you should not rely solely on it.
Before selecting on a video ad format, make sure you have a clear strategy and goals in mind.
Most importantly, construct your message in such a way that it is attention-getting, informative, and trustworthy, especially if you only have a few seconds to capture someone's attention.
Then figure out what works for you, tweak as needed, and track your progress.
Have you considered advertising on YouTube? I'm curious as to what you learned and if you have any additional advice contact us today.
Farah Khan
Farah is an ambitious content manager and is dedicated in creating, improving and maintaining content to achieve our business goals at Artimization.