Attract more traffic, generate more leads, Meet your online goals and rank on top of search engines!
Having a Digital marketing strategy is critical in today's online world. It's one of the most effective strategies that improves visuals to expand your business, regardless of your sector or company size.
However, you'll need the best digital marketing strategy on your side to grow your business and generate a much greater ROI.
Our digital marketing strategy is designed to attract more prospective buyers and generates more leads to your site.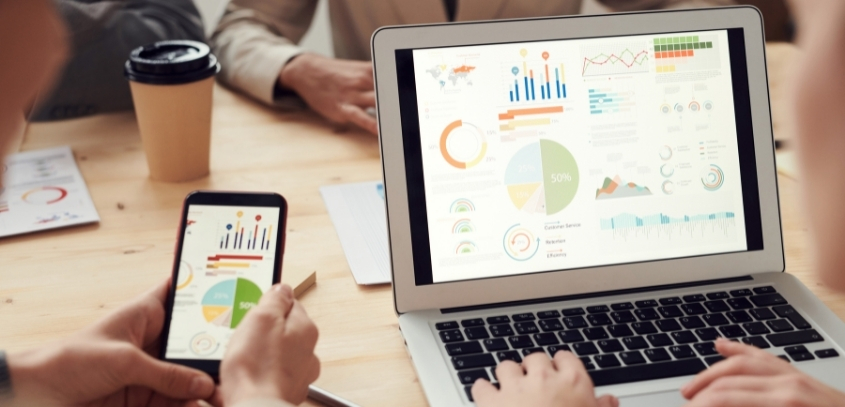 While you'll probably hear a lot of people say that some or all digital marketing strategy are better than others, which ones are the most important?
While you may achieve great results with the best digital marketing strategy, it is important to keep in mind that success does not happen overnight. It takes time and determination to rank on top.
You'll need to concentrate on a few key areas to compete in the too competitive digital landscape of 2021.
While you've certainly heard of them, how much do you truly know about them to make them work? They're all the benchmarks for this year and the next ten years.
What is a Digital Marketing Strategy?
A digital marketing strategy is a blueprint for achieving your company's digital marketing objectives through online channels such as search and social media.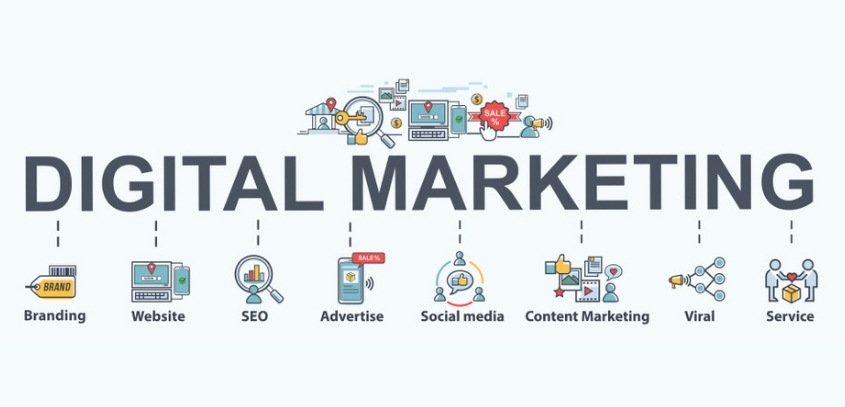 Most strategy plans will include the internet channels and digital marketing methods you'll employ, as well as how much you'll spend on each.
Digital marketing, in contrast to traditional marketing strategies such as print, billboards, and television, is predominantly data-driven.
Today, many major digital marketing platforms include campaign reports for in-depth data analysis.
Digital Marketers may now collect and analyze data on various consumer behavior or user engagements thanks to the combined powers of the internet and technology. Allowing them to deliver more personalized content and adverts to precisely defined audiences for greater engagement and outcomes.
SEO
SEO is the process of optimizing your website so that it ranks highly in search engine results for relevant keywords and phrases.
The more keywords you rank for — and the higher you rank for them — the more people will notice your website and get familiar with it.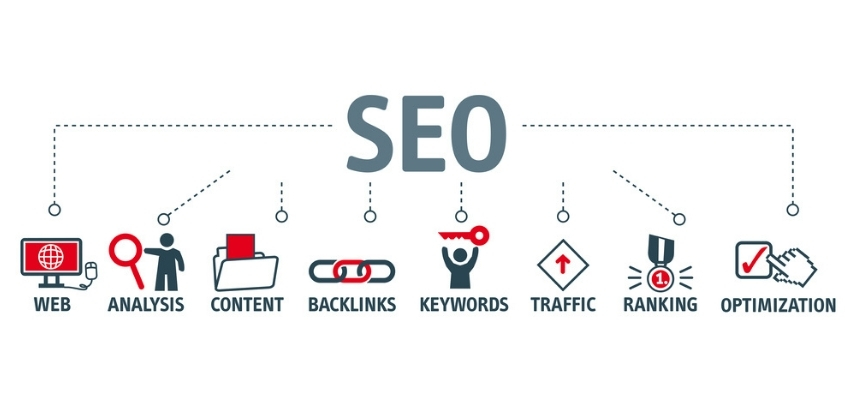 With Artimization's fully managed SEO services your business can get the attention that it deserves, achieve real growth, and rank on top of search engines.
Our clients have seen notable growth over time and are immensely satisfied with our services.
Nothing is more crucial in digital marketing strategy than SEO, which may still be a mystery to you due to its ongoing complexity.
While Google's algorithms can be confusing at times, as you engage with the notion more, you'll gain a better understanding of how they function.
If you actually want to succeed, it's always preferable to hire an expert to handle your SEO.
While you can learn the fundamentals, you'll need someone who's been doing it for a while to completely assist you in determining the finest techniques.
New HTTPS regulations, for example, are already having an influence on SEO results. If you're used to using HTTP pages, Google now recommends switching to HTTPS.
When it comes to digital marketing strategies, SEO should be considered a must-have as it closes more sales and attracts more potential traffic to your website.
It catches every single person of your target audience, regardless of where they are in the buying process.
The reason for this is that practically every user uses a search engine to start their search for a new product or service.
For instance, did you know that 80% of customers conduct their product research online and hardly a few visit the second page? Many of the potential users find what they need at the first page of Google.
Or that more than half of people find a new brand or product after Googling for anything.
That might be your company if you use SEO as one of your Digital marketing strategies.
Your company's content marketing strategy focuses on reaching, engaging, and connecting with customers through content.
You may have heard that 'content is king' and this is true. If your website contains the type of content that your readers enjoy then it is more likely to create more opportunities for your business.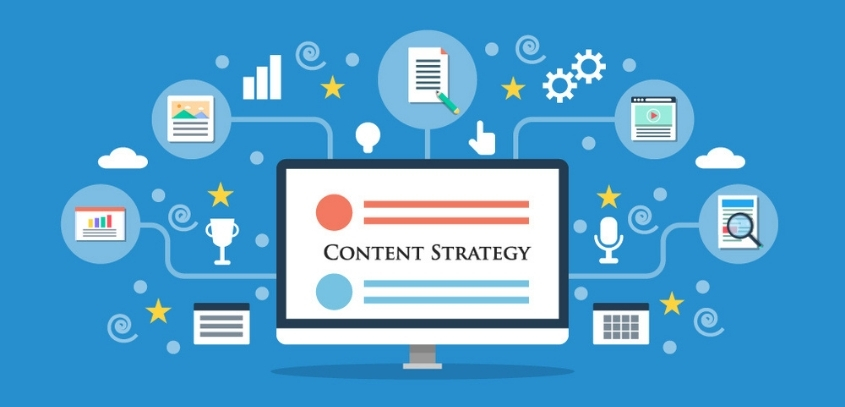 As a digital marketing strategy, the main purpose of content marketing is to deliver meaningful material to your target audience, increase traffic, and produce conversions.
Content marketing also focuses on optimizing your content for search engines to boost your presence in search results from a technical aspect.
With Artimization, you will get instant access to an experienced team that have an instant access to the digital marketing world.
You must focus on developing content that solves pain points and is evergreen in today's world.
Google keeps an eye on everything, so using shortcuts or black hat SEO strategies to get to the top of search engines will not succeed.
Content marketing is a good digital marketing strategy to adopt since it allows you to interact with people along the purchase funnel and doubles website conversion rates.
You may also consider mobile content because smartphones now account for half of all mobile devices worldwide.
Most of the searches made are through mobile as it is handy and much easier to use. This will have an impact on digital advertising as well as the way influencers promote your brand.
Automation solutions deliver material to prospects on their mobile devices at the precise moment they need it.
Content marketing is a digital marketing strategy that is a long-term approach with a high return on investment.
New leads and clients for your organization, as well as higher conversion rates, are all part of the ROI. Content marketing achieves these effects by focusing on each stage of the purchase process.
More than 60% of users choose content-creating businesses.
Users have a lot of influence in today's online economy.
They have the option of reading or ignoring your company's messages, whether they are promotional or informative.
Many people, on the other hand, respond positively to instructional content from businesses, which is why content marketing plays an integral role in every sector right now.
You've probably tried email marketing as a digital marketing strategy, but how efficient is it in reaching your intended audience at the correct time?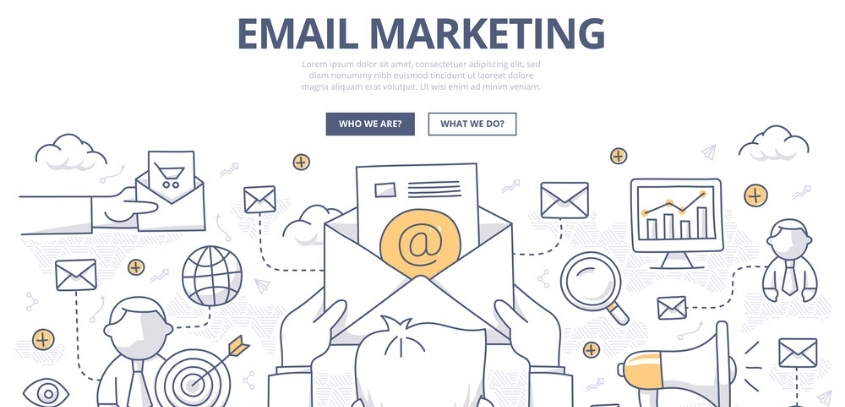 Email marketing has already shown to be a powerful tool for generating more leads than any other marketing approach. You can also improve your conversion and sales rates.
The goal of email marketing as a digital marketing strategy is to keep existing clients as well as obtain new ones.
It's a great way to raise brand awareness, keep your business in front of customers' minds, and encourage repeat purchases.
Developing and refining your campaigns, as well as expanding your audience, are essential aspects of email marketing.
Email marketing, like content marketing, focuses on providing users with useful information.
If you are looking for success and growth, it is essential for you to choose the right strategy.
You can segment your audience and customize your email campaigns, which is one of the advantages of this method.
You could, for example, develop a campaign targeting users who purchased a specific product or visited a specific homepage.
The major goal of email marketing as a digital marketing strategy is to stay top of mind for potential customers while also providing valuable information. Such as relevant industry news and tailored content, such as product coupons, to keep current customers coming back.
When it comes to email marketing as a digital marketing strategy, there are numerous advantages. That's why more than 80% of businesses, ranging from manufacturing to retail, employ email marketing.
You've probably already shared content on social media. But, what can you do this year and next to make it more effective?
Forbes suggests a number of digital marketing strategies for capturing the attention of today's audiences.
Including using automation to post content when you know your target demographic is online.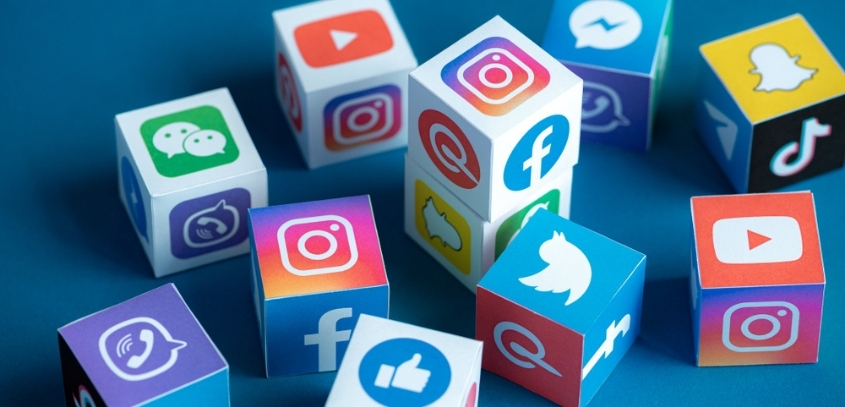 The goal of social media marketing as a digital marketing strategy is to raise brand recognition and increase conversions.
Depending on your target demographic and their platform preferences, a social media marketing campaign can use one or several social media sites.
The following are a few of the most widely used platforms for this Internet marketing strategy:
In addition to using social media to market your business, this method frequently includes advertising.
The primary purpose of social media marketing is to raise brand recognition and conversions while also establishing and maintaining a positive reputation for your organization.
As a result, social media marketing focuses on providing educational and promotional content as well as communicating with people across several channels and is now the biggest and the most popular platform where you can reach your audience.
With less than 30% of firms adopting social media as a marketing tactic, those that invest in it have a huge advantage.
Even better, social media accounts for more than 25% of a user's Internet usage, making it an ideal platform for networking.
Social media is used for more than just sharing content with friends and family. They also use it to engage with businesses, whether it's to promote a pleasant buying experience or to ask for help.
If you're not active on social media, users will have fewer alternatives for reaching your company. Client dissatisfaction can lead to low client retention, which has a direct influence on revenue.
That is why maintaining an active social media presence is critical.
If at all possible, curate some content to demonstrate your authority. Don't be too proud to do this because it gives your expertise and brand more sparkle. It's likely that if you curate information from others, they'll do the same.
Also, don't forget to hire influencers to share material on major social media networks on your behalf.
Voice Search Optimization
Your organization improves existing and new website content for voice search using voice search optimization.
The goal is to have your website appear in Google search results as a featured snippet or in position zero.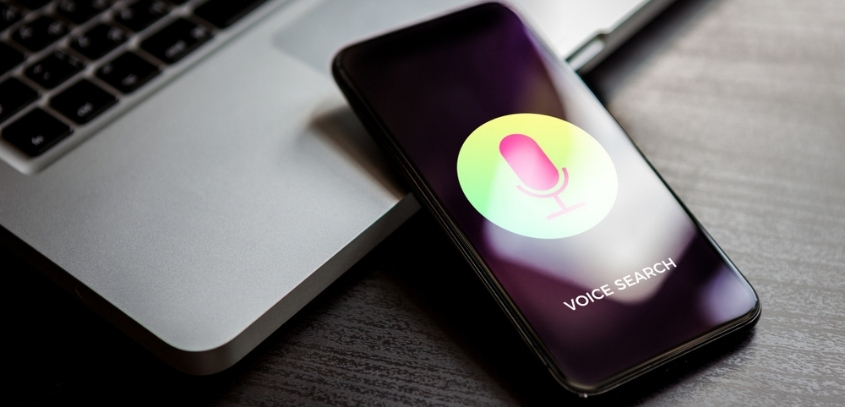 Why?
The highlighted snippet is used by different voice assistants, from Siri to Amazon Echo, to answer to voice searches.
As a result, if a user inquires, "How can I clean a stinky dishwasher?" The featured snippet, which you can see below, would be returned by Amazon Echo or Siri.
Speech search optimization is vital since search queries change when using voice versus text. This tactic is especially more important if you're a local business, because many people use their mobile devices — and voice search — to discover a restaurant, salon, or hardware shop near them.
The purpose of voice search optimization is to achieve a featured snippet for keywords that are relevant to your target audience and company. Your company's internet visibility grows by ranking for position zero, which can lead to store visits, product purchases, and more.
Voice search is becoming a new — and popular — way to search as more people purchase smartphones and voice-activated devices. As a result, it's one of the most recent digital marketing methods to be adopted by businesses.
Video Marketing
We become a more visual culture during the last decade, drawn to graphics in the digital realms. A lot of material comes in many formats, but there's no denying that video has risen to the top.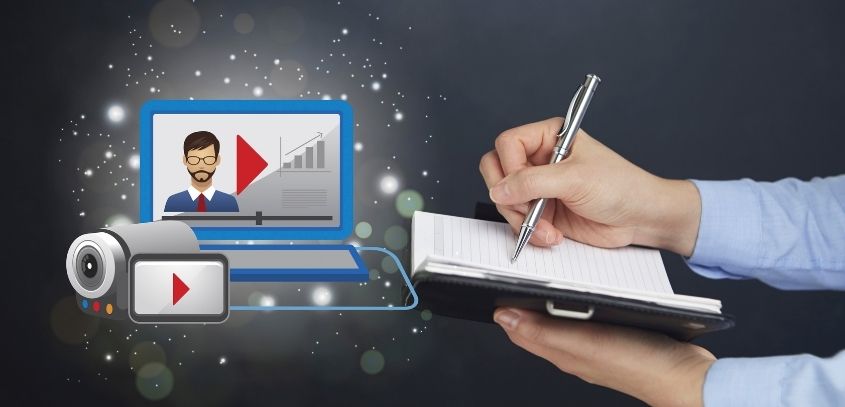 We've reached a point where more content consumers prefer video than any other visual media. According to recent statistics, video material is now used by 87 percent of all internet marketers.
Much of this is due to the large viewership on sites like YouTube. It doesn't matter where you post videos if the material isn't compelling.
Recently, tailored videos, or at least those directly addressing the pain points of targeted viewers, have become the norm. Making your company appear more human is the same thing.
The goal of video marketing is to increase brand awareness, conversion rates, and income. It achieves these objectives by providing users with valuable, high-quality information. Like voice search optimization, this method appeals to current user behaviors.
Adults, for example, can watch films for up to five hours each day. Furthermore, when a consumer sees a video, whether it's a product introduction, in-depth how-to, or laid-back behind-the-scenes movie, brand recognition rises by about 140 percent.
Around 90% of people say video influences their purchasing decisions.
Your videos, like content marketing, have the potential to influence user purchases. For example, a how-to video can persuade viewers that your product is the perfect fit for their company or lifestyle.
Video-rich pages are 53 times more likely to appear on the first page of Google search results.
It's necessary to have a high ranking in search results, which is why optimizing your pages is so important. You may improve your ranking for competitive keywords by using videos to supplement your content, which can lead to more useful visitors and leads for your company.
If your videos aren't part of a series, keep them as brief as feasible. Attention spans are as short as they've ever been, so you'll need to deliver your narrative quickly and with a strong hook.
Pay per Click (PPC) Advertising
PPC is a type of paid advertising that is based on an auction mechanism.
With PPC, you bid on keywords for which you want your advertising to appear, and your ad appears when a person searches for that phrase. These adverts then display above organic listings at the top of search results. If a user chooses to click on your ad, you will be charged for that click.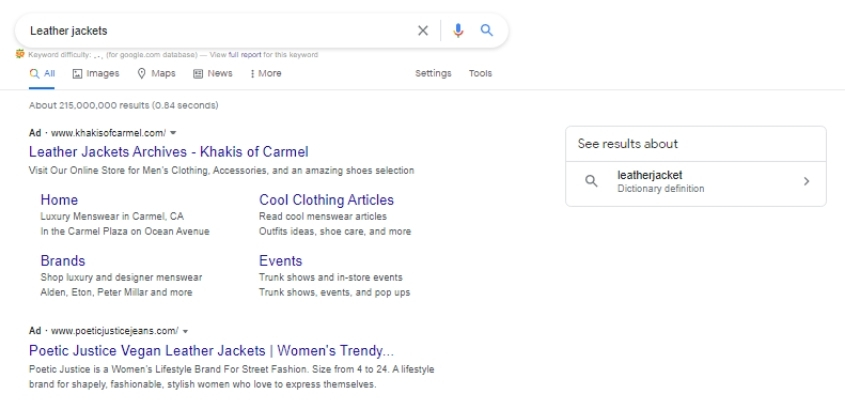 To put it another way, you don't pay for ad space; you pay for results.
PPC attempts to attract searchers who have transactional queries, which means they're interested in purchasing your goods or services. They'll arrive at your landing page after clicking on your ad and see a call-to-action (CTA) to convert, whether it's by purchasing a product or signing up for an ema.
PPC is one of the most cost-effective forms of paid marketing.
PPC is an effective online marketing technique for many firms who are just getting started with digital marketing or need a rapid boost. It elevates your website to the top of search results, which might be beneficial if your company's organic search result rating is several pages below.
With over 60,000 searches per second — or over two trillion searches per year — Google is a go-to platform for PPC marketing. That is why many businesses allocate a portion of their PPC budget to Google Ads, which has a high return on investment.
Creating a User-Friendly Landing Page
Are you certain that prospects who previously viewed your landing page as part of your digital marketing campaign will return?
This is a question that has to be at the center of your digital marketing strategy. Landing page traffic is the cornerstone of successful inbound marketing, according to all marketing professionals.
The issue is that your landing page isn't particularly appealing right now. Solving this (in part) boils down to web design, which includes where your CTA and advertising are placed.
However, it goes beyond what you put on your website. You should invest in PPC (pay-per-click) advertising to position ads for your website on comparable digital channels.
Benefits of Digital Marketing Strategies
Your company can achieve — and perhaps surpass — its objectives with digital marketing methods, which may include:
Targets More Traffic to Your Website
One of the key goals of all digital marketing strategies is to boost traffic to a company's website.
When people go to a website, it's for a specific reason. They aren't lingering on your website by accident, whether they're looking for product information, trying to figure out how to contact your team, or reading a recent blog article.
The more visitors your company's website attracts, whether through content marketing, SEO, or email marketing, the more chances you have to inform potential clients about what you have to offer. What's the end result? More leads, conversions, and an increase in revenue
Helps Improves Your Brand Visibility
You get your business in front of more potential customers when you employ digital marketing, whether it's through search results, email inboxes, social media platforms, or another channel. As a result, your brand becomes more well-known.
They'll learn about your company's branding, goods, and what sets you apart from the competition. They'll be more likely to remember your brand and make a purchase when they need the products or services you offer.
Bringing Customers to Your Location
If your company has a physical site, one of your key objectives is likely to be to attract clients. Local SEO and other online marketing methods, such as geofencing advertising, can help you reach this aim and drive more foot traffic. Even strategies not on this list, such as geofencing advertising, can help.
While digital marketing may not seem appropriate for a local brick-and-mortar store, it is an effective technique for advertising and developing your business. Users rely on search to identify local companies, which explains why 80 percent of local queries result in conversion.
Partner with The Best Digital Marketing Agency
One of the most effective ways to attract new customers and achieve your business objectives is through digital marketing. It also provides a number of tactics, such as video, email, and social media, to help you achieve your specific objectives. Digital marketing is the way to go if you want to improve sales, revenue, awareness, or loyalty.
The formulation and execution of your digital marketing tactics, on the other hand, are critical to their success. That is why companies turn to Artimization, a full-service digital strategy firm that specializes in creating personalized, results-driven Internet marketing campaigns.
Book a free consultation to know more about us or contact us today!
Farah Khan
Farah is an ambitious content manager and is dedicated in creating, improving and maintaining content to achieve our business goals at Artimization.