If you've ever looked into digital marketing services for your company, you might be wondering what differentiates one agency from another. Should you engage a full-service marketing agency or many organizations with various areas of expertise?
Is it better to hire a few freelancers to handle different areas of your marketing strategy, such as a writer for your website, a social media manager for your Facebook posts, and an SEO specialist to assist you rank for the relevant keywords?
It may appear cost-effective and efficient in some circumstances to have a specialized individual or agency oversee each component of your marketing independently. Is it, however, true?
But wait, What Is Digital marketing?
Digital marketing is a broad term that refers to any activity that takes place online in order to promote your brand or generate sales. Any business that wishes to reach out to a target audience nowadays must have a digital presence.
Traditional marketing strategies are no longer as effective and efficient as they were in earlier years, and this is becoming increasingly apparent as time passes.
Thanks to the debut and further development of smart phones, everyone is now on their phones; only a few years ago, majority of the online activity was done through laptops and stand-alone PCs.
It's all about being able to type two terms into a search engine and get an instant response nowadays.
Do you need to know where the nearest takeout is? Look it up on the internet.
Do you need to know where you may go to get a new dress for a wedding you're attending? Look it up on the internet.
Everything you require is only a single mouse click away.
So, are you just a few clicks away from having people find you? Well, it all depends on how strong your internet presence is, and this is dependent on a number of factors.
From the quality and ranking of your website to your social media game and paid advertising budget management.
There are two approaches you may take to managing all of these different channels.
You have the option of hiring a full-service digital marketing agency or doing it yourself.
You have the option of hiring various specialist agencies.
The question is, which is the superior option.
To address this question, we must consider the advantages and disadvantages of the two techniques.
Definition of a Full-Service Digital Marketing Agency
In general, hiring a full-service digital marketing agency makes the most sense if you want to create a consistent digital presence. This type of firm has the knowledge and experience to handle your whole online strategy, including your website, content, social media, SEO, and digital advertising.
Rather to taking a piecemeal strategy that isolates each aspect of your marketing, a full-service digital marketing agency guarantees that everything works in concert.
What's the alternative? Some digital marketing businesses, similar to utilizing a few specialty freelancers, specialize on a single field, such as content marketing, PPC campaigns, Facebook ads, and so on.
This method offers a few advantages. For example, if you are an expert at most marketing functions but lack competence in one, it may make sense to employ an agency with additional experience for that particular activity.
Most business owners, on the other hand, want to employ an agency to assist them minimize their own list of marketing tasks, not only to fill in the gaps. A full-service marketing agency has the expertise and resources to handle any task effectively. These organizations have the ability to zoom out and see the big picture.
Create a cohesive approach using the greatest tactics accessible to you based on the overall marketing goals you have for your firm.
A full-service digital marketing agency that manages your entire marketing plan has the context and understanding of the job your company does to accurately measure and report on the performance of your marketing activities, delivering meaningful insights that go beyond numbers.
A one-note agency, on the other hand, would be more likely to promote the one or two services it offers, offering basic metrics that neglect your company's specific demands.
A full-service digital marketing agency can provide a variety of services.
A full-service or integrated marketing agency, as the name implies, brings together a variety of digital marketing services under one roof. Because of the synergies involved, this might significantly boost your marketing efforts.
A full-service digital marketing agency can handle everything from strategy to implementation, and much more!
Any integrated agency should provide content marketing as a standard offering. The people you're seeking for are professional content writers with a track record of writing about your industry.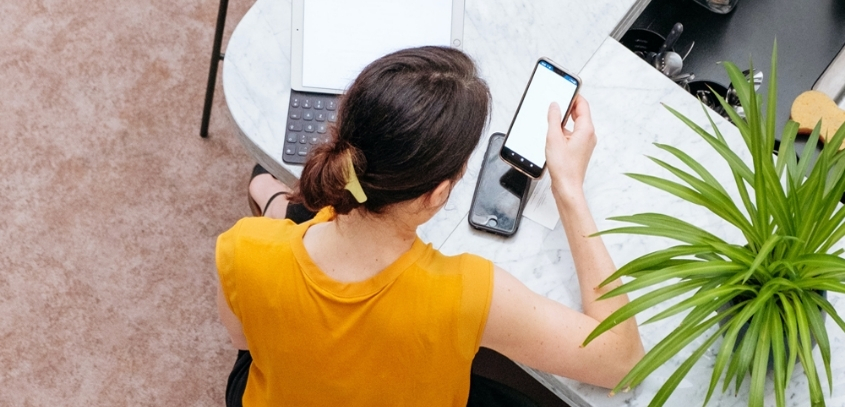 An agency that can handle both content marketing strategy and execution can relieve your in-house marketing staff of a significant burden rapidly.
Furthermore, good content is noticed by both search engines and humans! It can aid in the development of trust and credibility.
One of the most powerful marketing techniques available. Email is still one of the most effective ways to communicate directly with a prospect or customer.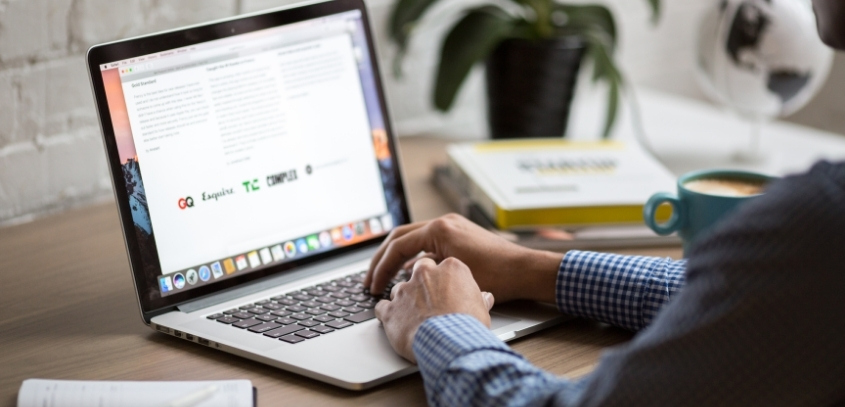 A well-designed email with fantastic content and a stellar call-to-action can do wonders for your business, whether it's for lead generation or awareness-building marketing efforts.
Landing Pages
A lovely website design is nice, but it's useless if it doesn't result in leads from landing pages.
A landing page is designed to educate and convert visitors. People will almost certainly go to your website first before calling you. Landing pages are an excellent approach to collect all of those website visitors' contact information.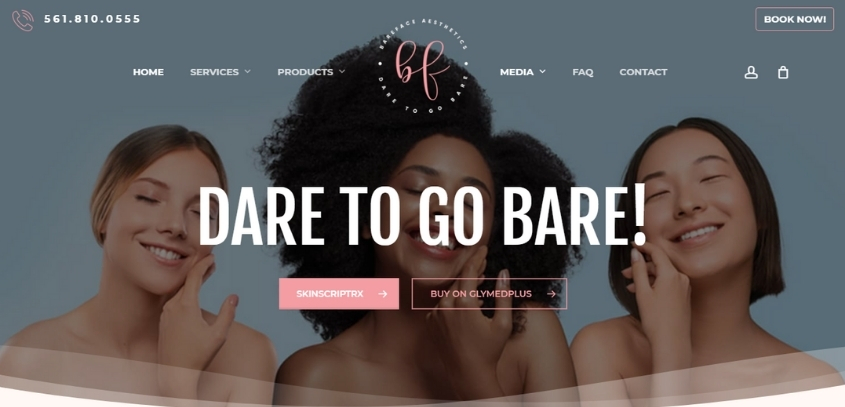 This is accomplished by providing a lead magnet (whitepaper, case study, etc.) in exchange for their contact information. A well-integrated marketing agency's job is to create a well-optimized landing page with fast load speeds, intuitive UX, and mobile compliance.
Social Media Management
Is your company even alive if it isn't on social media? Professionally managing social media can be time-consuming and difficult. Managing many channels, formats, and each platform's own peculiarities can be difficult at times.
A full-service digital marketing agency should be able to manage your numerous accounts, develop and schedule posts, and provide you with performance metrics.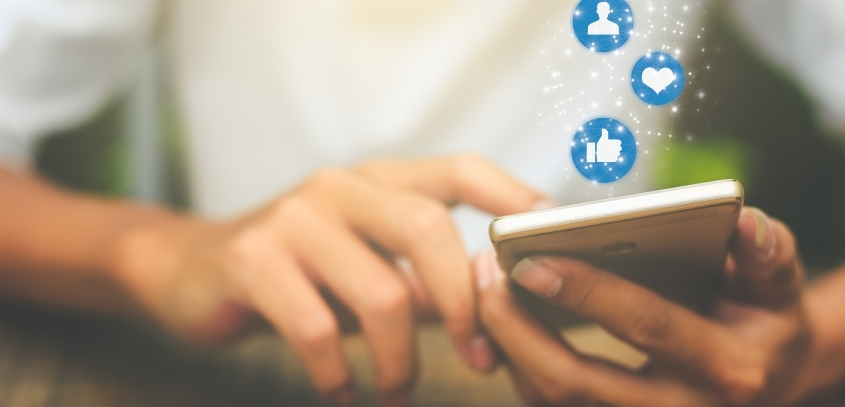 A competent full-service agency will also be able to undertake social listening to monitor and control any unfavorable opinions about your business in real time!
You've probably figured out that a full-service digital marketing agency's USP is combining all of these digital marketing services together and putting them to work for you.
A competent firm will think long-term and design systems for you that communicate with one another and harness the capabilities of each service to execute a comprehensive digital marketing campaign.
The Advantages of Working with a Full-Service Digital Marketing Agency
You're probably curious about the cost of hiring a full-service agency at this point. After all, all of those services have to be costly!
You might be shocked to learn that hiring a full-service marketing firm is often less expensive than recruiting each of those specialists in-house.
It is cost-effective, and it can save you a lot of money compared to hiring an in-house expert (training, benefits, systems, etc.)
Aside from the dedicated knowledge you receive, another benefit is access to the most up-to-date tools and technologies that your agency develops for you at no additional cost.
Your marketing growth can easily plateau if you aren't employing the best marketing automation tools available.
Seasonal demands and new product releases can quickly put your in-house team under a lot of strain. With the help of a professional firm, you can swiftly scale up or reduce your marketing activities! An agency can rapidly come in to handle the overload.
Working with a good full-service digital marketing firm allows you to collaborate with a wider range of talents and ability. This enables scaled efficiencies that are impossible to accomplish with an in-house workforce.
What Is A Niche Agency?
A niche agency, as the name suggests, focuses primarily on one field.
For example, one agency will be able to manage your website design and development, while another will handle your SEO and SEM, and yet another will handle your content authoring… Not to mention the social media aspect, which can get even more convoluted.
Some specialty agencies will concentrate primarily on one platform, rather than all of social media. As a result, you can hire a company to manage your Twitter account, another to handle your Instagram account, and yet another to handle your Facebook account.
Specification is crucial, but when a company's needs aren't restricted to one or two services, but include a wide range of options, it might be challenging. You'd have to communicate with all of the digital marketing agencies, and keep in mind that there's no communication between them.
For example, one agency might handle an organization's Instagram account while another handles its Facebook page. While this may provide benefits in terms of customization and personalization, it may also compromise consistency and continuity.
What does It really mean?
Easy! If one agency is in charge of both accounts, as well as other channels and the website itself, you can simply promote an upcoming event or product across all channels at the same time, with channels crossing over each other, such as posting an Instagram post on Facebook.
Sharing is confined to that one particular channel with specialist digital marketing agency, on the other hand; and in terms of consistency, it will be your task and obligation to urge each and every company to post about that particular product or event on their separate channels.
Now, a single post here and there is one thing; but if your firm requires frequent connection with your agency, such as giving content or asking specific work, managing multiple agencies at the same time may not be the best option for you.
Not to mention ensuring that your brand voice is consistent across all of these mediums! While specialty firms will be well-versed in how to reach a certain social media network's demographic, you run the danger of your brand's voice changing from one channel to the next.
Aside from social media, consider having one agency build your website while another handles content creation and search engine optimization.
To begin with, your website is being accessed by far too many people. This isn't an ideal position; where would you begin if something were to happen? Second, because website design and development are so important to SEO, modifications to the site can either assist or hurt SEO.
This would not be a problem at a full-service digital marketing agency because the departments are in constant communication with one another; however, when you cross agencies, it's a different story.
In this situation, numerous staff would be responsible for maintaining in touch and facilitating communication among them.
As a result, unless your firm relies heavily on a single component of online presence, you should consider hiring full-service digital marketing agencies. At Artimization, you can find a list of digital marketing services.
Is it better to work with a niche or a full-service digital marketing agency?
Needless to say, only you can choose what is best for your company, and the first step in making this decision is to sit down and consider your firm's objectives.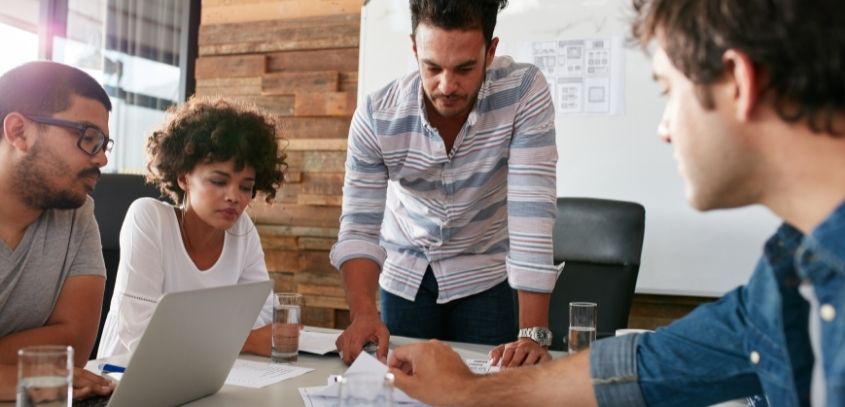 What is the most important thing to you? What kind of company do you run? What would a company like yours require to have a digital presence?
Of course, specialized agencies are appealing for a reason: they are experts in their field. If 90% of your audience is on a single social media platform, such as Facebook, then hiring a specialized firm can be a good idea.
A full-service digital agency is your best option if you want your brand to go viral, be present and accessible across several channels at the same time, whether it's through organic or paid search, email marketing, or other social media platforms.
Turn Your Dreams into Reality with Artimization – A Full Service Digital Marketing Agency
A full-service digital marketing agency is also convenient because it can handle all of your digital marketing demands in one place. This relieves the business owner of the burden of keeping track of all of their individual marketing activities and needing to check in with a point person for each.
Finding and using a full-service internet marketing company that complements your business is a small, upfront time investment that can result in a fruitful, long-term partnership that grows with your operations, allowing you to change tactics, shift your efforts, or redirect your marketing focus without having to hire and onboard a new agency each time.
To learn more about what a full-service digital marketing agency can achieve for your company, schedule a consultation with Artimization today or call us at 617 (275)-4776!
Ali Zulfiqar
Digital Marketer (SEO Expert)