Along with the technology and time the marketing strategies are also revolutionizing, Artimization, an outstanding digital agency is serving brands in each horizon of the marketing. We aim to support brands in growing and expanding the market share along with Instagram offers a new space in order to reach a new audience for your campaign.
You know syncing content with awe-inspiring photos could be a money-spinning opportunity for you! Things that you consider for an ordinary fun time are actually the biggest source of income. Instagram, which people usually use, is considered as one of the best media of boosting sales, hitting the targeted audience and advertising your brand.
These days, visuals are impact-fully being into play to capture the attention of the audience, Instagram is counted as one of the effective platforms to bring graphics into the ground whereas the content works as a complimentary topping on it. The catchy visuals and unique content make a perfect combination of effective branding and Artimization is the agency recognized as a guru of digital marketing with high expertise on Instagram and other social media marketing services.  We are proud that our services are being performed all across the world including Australia, Uk, USA, Canada, and other reputable countries.
Your branding is now our responsibility; you just enjoy the fruit of being admired and leave the rest on our team.
We break our strategy into the following process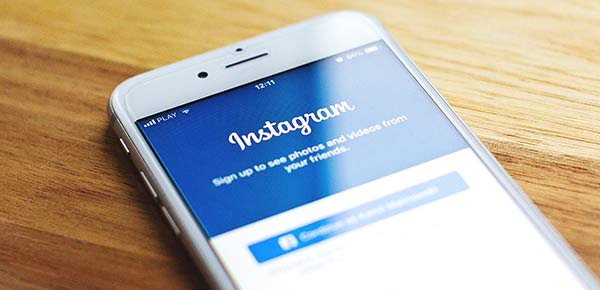 Organizing profile
Right before hitting on Instagram marketing we make sure to make your brand's profile appear highly appealing so it can provoke your customers to follow you. Our team of organizers dedicatedly works on organizing your profile to make it look professional, yet fascinating then our content generators create a diminutive yet valuable bio along with the link to your site or Facebook page.
Niche targeting
After achieving our first mission, we move to the second one where we do niche marketing for a particular brand. In this step, we examine the brand's attributes, production quality, and other essential aspects, and then we take it to the introducing prospect of the promoting channel where we assure to describe or explain the brands' traits through visuals, content, videos or other advertising tools.
Capturing audience
The last step to which we put high emphasis is capturing the right audience on the right time. The big challenge brands usually face is capturing an audience and engaging them, it is the quite a challenging thing but our professional strategist is actually expert when it comes to pulling target audience towards the brand. Our team put their all efforts and connects people across the world, whereas our team of creative helps our strategists and management team in the engaging audience through highly interactive campaigns.
Services we offer to advertise your brand with more audacity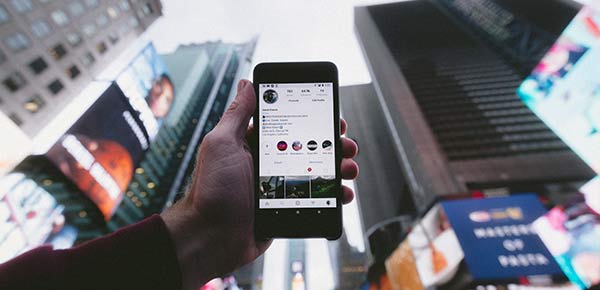 Regular account maintenance
We know how the value of tracking records and observing daily improvement. The management team of Artimization strives to assure its clients with 100% dedication. Our team just does not only market your brand but also keep tracking regular performance, follow-ups and engagement of the audience and makes an improvement report, which presents your brand with more chances of progress and growth.
Harmonized content
Everyone can create content, but generating visually syncing content is quite challenging and Artimization is an exceptional case in this particular ground of field. Our writers create content which sets a perfect example of harmonization; we assist your brand's marketing with the suitable amalgamation of content and image.
Trending hashtags
Marketing on Instagram is not like simple and straight marketing. To advertise and to engage your audience on Instagram is quite a hard nut to crack down. The reason Artimization is considered as one of the best Instagram marketing agency is that we create unique and trending hashtags for brands. We associate brands with highly effective tactics in which we incorporate the hashtags with current trends through this our client's brands start hanging on top of the newsfeeds and erect with more customer engagement or followers.
Interactive Photography
We even have professional photographers who support brands with their endless skills. When it comes to serving our clients we always stay on the hook, Artimization is the digital agency with in-house photographers. We even facilitate our clients with product photography to help in increasing sales and to augment the revenue.
Excessive account followers
Our Instagram marketers absolutely show up their skills to grab your potential customers along with attracting new customers. We have a separate team of evaluators to analyze and track customer's activities which help in keeping the strong grip on existing customers and magnetizing new ones. Needless to say, our evaluators are expert in converting brands into highly engaging horizons within the short span of time.
Traffic generating campaigns
Artimization is famous for its next level of creativity. The creatives of our agency design and craft outstanding yet effective campaigns, when it comes to Instagram marketing our designers get more and tries to put up all of the creativity in a single mold because Instagram marketing demands quite more catchy and interactive campaigns to take the leads.
A quick checklist of Instagram marketing services our customer receives!
Audience Targeting and Segmentation
Determining the best targeting to start with
Development of a high-level Instagram strategy
Ad message crafting
Ad image design
Account and campaign set up
Tracking setup
Ongoing optimisation of ads and targeting
Monthly reporting
Competitive Intelligence
Engagement Pattern Analysis
Optimised Content Development
Image SEO
Conversation Marketing
Comprehensive Keyword Research
Social Engagement
Inquiry Forwarding
Customer Support