SEO management is a challenging job. Which includes creating a plan, Analyzing results and rebuilding the strategic plan again.
SEO is the most important aspect of digital marketing. It is a digital marketing strategy that focuses on your brank visibility and website presence on search engine result pages.
Organic search results now account for more than half of all website traffic, which is why more organizations are revisiting search engine optimization (SEO) and SEO management as a means of increasing income and expanding their business.
This page gives all the information you need to get started with developing an SEO plan or investing in professional SEO management services, whether you're familiar with SEO or not.
"What do SEO managers do?" is one of the first queries you might have regarding SEO and SEO management.
Any business or organization that wants to be noticed by today's customer must invest in digital marketing.
When it comes to career options, it provides a plethora of options that cover a wide range of skill sets. The SEO expert is one of the most in-demand abilities in digital marketing.
For any firm that wants to be found, Search Engine Optimization has become a necessity.
An SEO Manager possesses a long list of industry-recognized abilities. Despite the fact that numerous professionals can generate content and even a content strategy, the content team's efforts are useless without the correct SEO.
If you want to contribute to the digital marketing community, an SEO Manager position might be right for you.
What Is SEO And Why You Should Invest In It?
Search engine optimization (SEO) is the practice of making web pages and their content more discoverable to visitors who are looking for phrases related to your website.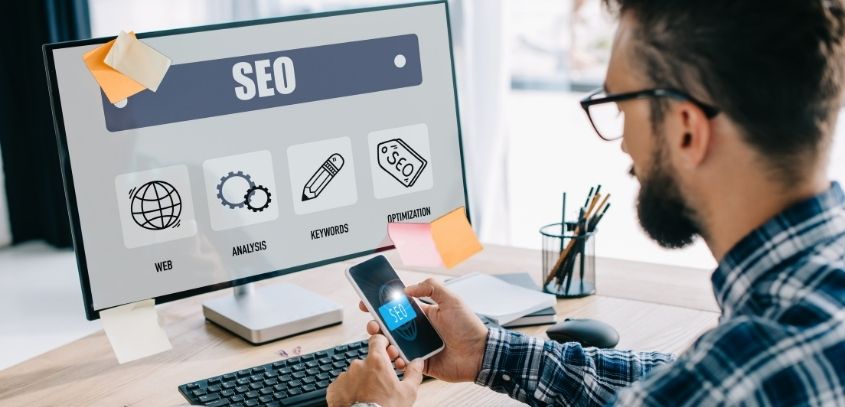 The process of making online pages easier for search engine indexing software, often known as "crawlers," to find, scan, and index your site is sometimes referred to as SEO.
While the principle of SEO is simple, many novices to the field have questions about the details, such as how to "optimize" your site or your company's site for search engines.
How can you figure out how much time you should devote to SEO?
How do you tell the difference between "excellent" and "poor" or "destructive" SEO advice?
The most significant component of search engine optimization is how you can use it to help your company generate more relevant traffic, prospects, and sales.
Why Is SEO required?
Every day, billions of searches are made on the internet. This translates to a massive amount of targeted, high-intent traffic.
Many consumers look for certain goods and services with the intention of purchasing them.
These searches are known to have commercial intent, which means they are clearly signaling that they want to buy something you have to offer with their search.
People are looking for anything and everything that has to do with your company. Furthermore, your prospects are looking for a variety of items that are just tangentially relevant to your firm.
These provide even more possibilities to contact with those individuals and assist them in answering their inquiries, solving their problems, and establishing themselves as a trusted resource.
It's worth noting that Google accounts for the vast bulk of global search engine traffic.
This may vary by industry, but Google is almost certainly the most important actor in the search results that your company or website wants to appear in.
Keywords are at the heart of every Google search. Based on the words supplied in the search field, keywords are evaluated to identify what content best suits a search request.
To locate the finest content, Google employs a variety of search techniques. The higher a source ranks in the rankings, the better it is.
Because Google uses an ever-changing set of algorithms to identify the best results to offer their consumers, obtaining the coveted top place is difficult. As a result, it's tough for most businesses to stand out.
SEO optimizes the keywords that are most likely to be searched for a company's website in order for it to be found.
The higher the ranking, the better the optimization. As an SEO Manager, you'll be in charge of conducting SEO research to assist the digital marketing team in running successful campaigns and optimizing the company's website, social media pages, and other content efforts.
What Is SEO?
Search engine optimization, or SEO, boosts your exposure in relevant search engine results pages (SERPs) on search engines such as Google, Yahoo!, and Bing. It employs a variety of strategies and approaches to raise your visibility, which can lead to more visitors to your website.
SEO takes longer to provide results than other digital marketing tactics such as pay-per-click (PPC) advertising. SEO results can take many months to appear. These outcomes, on the other hand, are frequently well worth the wait.
What is SEO Management?
The management of your SEO strategy by your firm or agency is referred to as SEO management. Your team or agency designs, leads, and updates your plan as part of SEO management to maximize your results and meet your marketing, sales, and business objectives.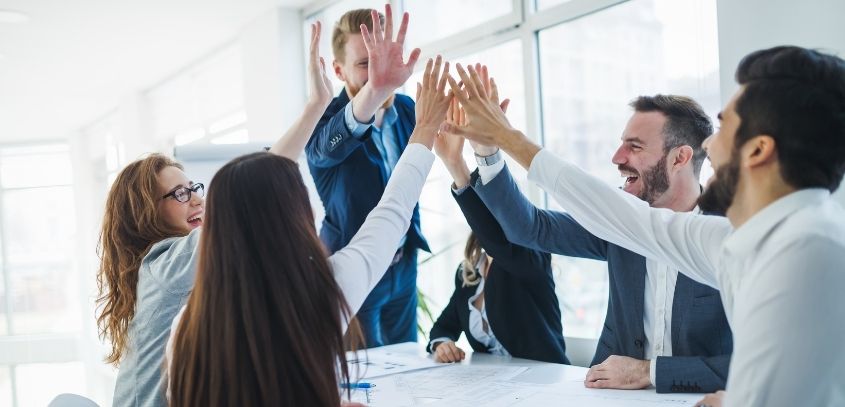 If you work with an agency, you may choose a specialist agency, such as a local SEO firm or a full-service digital marketing firm.
Because many internal marketing departments are overburdened and lack experience with SEO, it's usual for firms to hire professional SEO management services. According to a recent study, 55 percent of businesses collaborate with an SEO service.
Your team or agency designs, leads, and adapts your strategy to maximize your results and meet your marketing, sales, and business objectives with SEO management.
It's critical to understand what SEO management entails, whether your company works with an agency or controls your strategy in-house. As a result, you'll be able to lay the groundwork for a competitive strategy that truly generates income for your firm.
What Is The Role Of An SEO Manager?
At first glance, an SEO Manager's job description may appear to be quite similar to that of a Marketing Manager. Both have the same goal in mind: to increase brand awareness and revenue. The SEO Manager, on the other hand, has a more technologically focused responsibility, making it a lot more specialized position. An SEO Manager's overall responsibilities might include:
Optimization of the website, social media, and content
Content management on a website
Creating and maintaining a virtual community
Backlinks are negotiated.
Search engine optimization approach
Organization and planning of a campaign
User analysis and website monitoring
Project management for digital marketing in general
Market research
Steps towards Successful SEO Management
If you want to create a successful SEO management strategy then you need to succeed at SEO and have the know-how that you need to have. It is always advisable to understand how SEO works.
Target Audience Research
SEO-successful businesses have a thorough awareness of their target market. They've done their homework and know exactly what their target market is looking for in a company, product, or service. These businesses are also aware of their target audience's typical concerns and issues.
If you want to be successful in SEO management, you must first understand your target market.
Competitor Analysis
A competition analysis can provide a wealth of information, which is why it's such an important aspect of SEO management. Make a competitor study part of your strategy, whether you're working with an SEO service or taking the effort on your own.
During a competition analysis, look at both direct and indirect competitors.
Direct competitors are companies that compete with you both offline and online. You've undoubtedly already compiled a list of direct competitors. You should now examine their web presence and SEO investment.
Indirect competitors are businesses with which you compete in search results. Even if they produce distinct products, two manufacturing companies may compete for the search term "local manufacturing companies."
You want to figure out the company's SEO strategy as part of your competitive analysis. You may discover that a direct competition does not have an SEO plan in some circumstances. That's where indirect competitors come in handy, as most websites credit their good search rankings to SEO.
Examine the following to learn more about a company's SEO strategy:
Profile of backlinks
The age of the domain
Optimization techniques
The worth of traffic
Keywords that are specifically targeted
This step is difficult for many firms.
Optimization of a website
Your organization can begin the process of optimizing your website for search after researching your target market and top rivals. Because this procedure can take some time, set realistic checkpoints or goals for yourself.
For example, if your site has 25 pages, it's unlikely that your team would be able to optimize all of them in a month. You now have more tasks to manage, while some businesses solve this problem by hiring website SEO copywriting services.
Title Tag: A title tag is a tag that appears in search results. It's the page's title, and it should entice users to go on to your website. Your desired keyword should also appear in your title tag.
Meta Description: In addition, a Meta description shows in search results. It's a description of your website that goes beyond the title to entice readers to visit your site. Your Meta description, like your title tag, should include your targeted and related keywords.
Headings: Your headings appear on your page, breaking your information into sections that are easy to navigate. You should use your keywords throughout your headings for the best results. However, you may not be able to do so in other circumstances due to readability concerns.
Photos: A page should have images that are useful to users. Images can help readers grasp complicated issues and improve the readability of your article. If it makes sense, your keyword should be used in the image filename as well as the image alt text.
Content: The content on your page gives users what they want, whether it's answers to product inquiries or overviews of services. It is also essential that your website has all the answers to a user's queries.
For readability, it's critical to use your keywords naturally inside your paragraphs.
It's critical for your team to follow SEO best practices while optimizing your content. That means avoiding black-hat practices like keyword stuffing and other techniques that can prevent your company from ranking at the top of search results.
Monthly Reporting:
SEO, like other forms of digital marketing, makes use of data. You may evaluate the effectiveness of your SEO approach using data from your website.
You can also identify areas for improvement and make data-driven decisions about your next step.
You may want to monitor your SEO approach on a weekly basis in some circumstances, which you can do with our staff.
Even if you opt to bring your SEO management in-house, you should set up a regular program for checking and measuring the effectiveness of your strategy. The industry norm is on a monthly or weekly basis, which is why many businesses adhere to it.
Try looking for gains in the following categories as part of your monthly reporting:
Traffic that comes from natural sources
Search engine results rankings
Backlinks
Conversions
You may track your progress using Google Analytics, Google Search Console, and Ahrefs.
It may be difficult to track the complete results of your SEO approach, depending on your industry.
To track your success, use Google Analytics, Google Search Console, and Ahrefs.
Meet all the challenges of SEO and to know more about SEO and the highly affordable packages that we offer, visit our website or call us to book a free consultation today!
Ali Zulfiqar
Digital Marketer (SEO Expert)